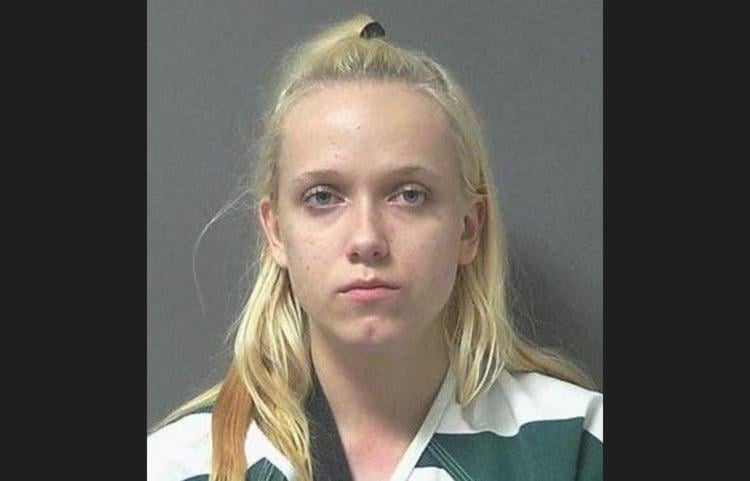 PERU – Investigators say Brayden Berkshire, the 18-year-old Logansport senior charged with reckless homicide and obstruction of justice, shot and killed Nathan Joe Hopper when they were playing with a gun. Deputies say she then tried to make it look like Hopper had shot himself.
Officers were called to the 3100 block of North Mexico Road in Miami County on Sunday morning, where they found Hopper with a gunshot wound to his head. Hopper, 18, was a former Logansport High School student.
Deputies also located Berkshire, who had a wound to her left hand, according to a probable cause affidavit released Friday.
There was also another female in the residence, who told investigators she was at the opposite end of the residence and didn't see or hear anything during the incident.
Berkshire first told investigators that Hopper died after he picked up a gun off the floor, ejected the magazine and placed it to his head before pulling the trigger, causing the weapon to fire. She said it was an accident.
Investigators located the gun in Hopper's right hand. Deputies said the gun had blood on it, but Hopper's hand did not. Investigators became suspicious of the scene because the absence of a blood stain on Hopper's hand was not consistent with the blood on the gun, according to the affidavit.
Deputies on Monday afternoon interviewed Berkshire, who admitted during a sworn statement to pulling the trigger and then putting the gun in Hopper's hand. She told deputies she had consumed alcohol and smoked marijuana prior to the incident.
She told investigators she and Hopper were playing with a gun, dry firing at times, in the living room before moving into the bedroom, where they continued to play with the gun, according to the affidavit.
Berkshire said the playing culminated in her pointing the gun at Hopper's head. He then told her to pull the trigger and nothing would happen, she said.
Berkshire told investigators she believed the gun was unloaded when she pulled the trigger, which then discharged a single bullet. Berkshire said she had her hand somewhere on the side or back of Hopper's head, causing the bullet to strike her left hand.
Deputies said Berkshire admitted to placing the gun in Hopper's right hand and the gun's magazine in his left hand in an attempt to mislead investigators and make it look like Hopper shot himself, according to the affidavit.
Berkshire told deputies she had received gun safety training as part of an organized shooting team in which she participated.
She was arrested Monday and incarcerated at the Miami County jail, where she bonded out the same day on a $15,000, 10-percent bond.
An initial court hearing in the case is pending until the case is filed by the Miami County Clerk's Office.
Berkshire is a senior at Logansport High School and a member of the school's varsity volleyball team. School officials called the incident a "tragic event."