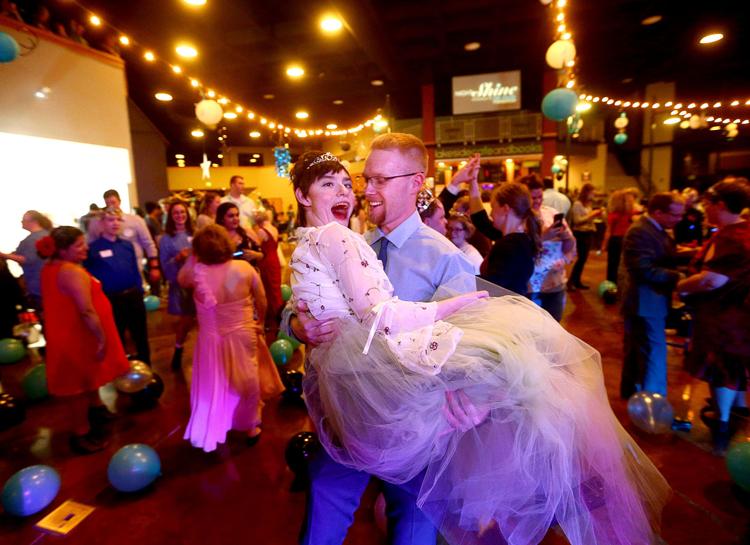 Over 100 kings and queens danced the night away Friday at a party meant just for them.
Night to Shine, an event sponsored by Oakbrook Church and the Tim Tebow Foundation, provided a special night out for adults in the community with disabilities.
The night kicked off with a salon for the ladies and shoe shine for the men. Emily Martin's stylists gave her hair blue highlights and a touch of glitter to match her sparkly blue dress.
Martin has attended similar prom nights in the past, and each one is a blast, she said.
"I'm excited to be a part of something like this," she said. "It's so nice of people to put this on."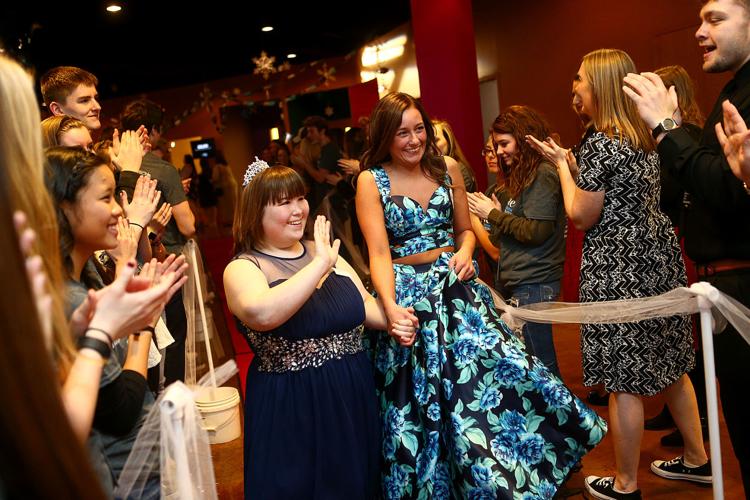 Her favorite part is getting to see friends she hasn't seen in several months. Martin used to participate in Bona Vista's AIM program, creating crafts to sell in the Bona Vista gift shops. However, she recently moved into another program and has missed several of her old friends.
Martin's mother, Nicole Martin, attended the event to take pictures and witness her daughter's prom night. Nicole Martin said she appreciates these events, especially for those who weren't able to attend their high school proms.
"I think it's great to have something like this," Nicole Martin said.
After Emily Martin had her hair styled and picked out her corsage, she walked down the red carpet with her escort, or "peer buddy", for the evening, AniElise Harris.
Harris is a Kokomo High School student involved in an occupational therapy group. She said she was excited to spend the evening as an escort during the event.
Hundreds of volunteers packed Oakbrook Church Friday to help make the night special. Dozens lined the red carpet, cheering as each king or queen made their way to the dance floor. For some, though, who found the cheering overwhelming, the group silently cheered, helping to make the night enjoyable for everyone. 
Andrew Schnepp attended the event with his girlfriend, Whitney Walker. Both agreed they aren't particularly good dancers, but that didn't stop them from having a fun night together.
"I feel like tonight is a very special night," Walker said, showing off her floor-length blue dress that she bought for a steal.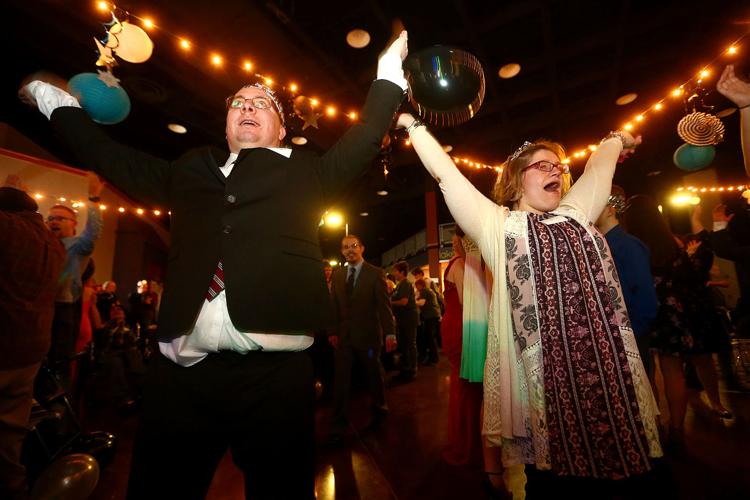 The event featured dinner and a limo ride around the block. Allison Hunt said the limo ride was one of her favorite parts of events like this, quickly followed by seeing her friends and getting her picture taken.
Hunt bought her dress online, and while one of her friends called it a "granny dress," she looked more like a princess in her patterned red and black dress.
Pam Downing, who works at Oakbrook and organized the event, said the night is about celebrating and providing a memorable night for people with special needs.
"We want to honor them," Downing said.
She also thanked the volunteers both form Oakbrook and the community, adding that the event would not be possible without the volunteers and caregivers.