KOKOMO – His termination as Howard County's head of community corrections only hours old, Ray Tetrault spoke with the Tribune last week about the criminal investigation that played a role in his firing and provided details on the county's incoming work release program.
Since then, Howard County Community Corrections Advisory Board Director Doug Tate has, most notably, confirmed the existence of that criminal investigation, which is open and ongoing.
Tetrault's termination, announced Nov. 16 and effective Nov. 30, came two weeks after he was suspended for up to 60 days by the advisory board. Until now, local officials have been tight-lipped about the reason for the suspension and subsequent firing.
In fact, Tetrault, who initially claimed to be in the dark about his firing, was the first to publicly divulge information about the investigation that seemingly opened the door to his dismissal.
Tetrault was hired as a Howard County employee in November 2000, and became director of the county's community corrections department in February 2012.
KOKOMO – The head of Howard County's community corrections department was fired Thursday as …
When asked why the sheriff and prosecutor would both abstain from multiple votes – Howard County Sheriff Steve Rogers and Prosecutor Mark McCann both abstained from the suspension and termination votes – Tetrault said questions have been raised about ghost employment in the community corrections office.
He said those inquiries regarded a person he hired to work on both community corrections and the county's incoming work release.
"They were concerned about the one person, and started saying that they thought there was ghost employment. But there was not," he said.
"I was told I could send a person to training; I sent him to training. I was told that he could not do it for free, because he was not interested in getting paid for going to training. But I was advised that he had to get paid if he was going to training. So I had him keep track of his hours, and I wrote a timecard for him, to match the hours that he had."
Tetrault believes his handling of the situation, specifically related to the management of hotel room stays, saved the county $1,600.
In an interview, Tate, the judge of Howard County Superior Court III, verified the existence of an investigation, but provided only scant details.  
"I can confirm that information was provided to the Howard County Sheriff's Department that involved some issues of misconduct," said Tate, noting he could neither confirm nor deny the specific aspect of ghost employment.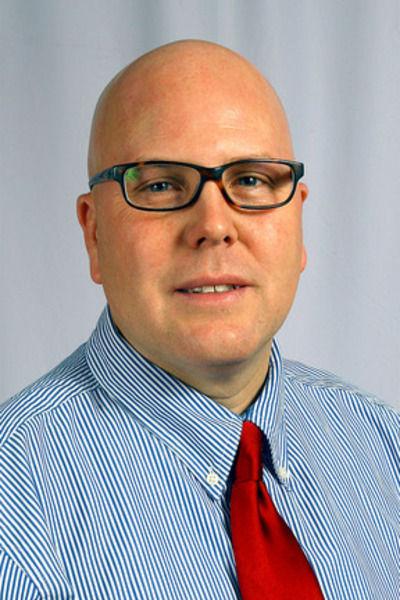 He did, however, acknowledge the "information we provided would be a criminal investigation, in nature. … Whether a crime was committed or not is going to be up to law enforcement and the judicial system."
"My understanding is that that investigation is still open. There has not been any conclusion made with regards to that investigation," added Tate, disputing Tetrault's previous assertion that regular notifications did not take place during the suspension and termination process.  
Later, Tate said the allegations of misconduct were confined to Tetrault and did not include anyone else in the community corrections office.
Tate declined to provide further information about Tetrault's firing.
"Because the board met in executive session and discussed a host of issues, I can't discuss what those specific issues were," he said.
"I can say that this was a difficult decision. I believe that pretty much every board member liked Ray. It's unfortunate that circumstances arose that caused the board to lose confidence in him."
Overall, Tetrault, who said he's kept a "meticulous timeline" over the last nearly two years, believes his firing was unjustified.
"There's nothing that I look at and go, 'Boy, I don't feel good about that,'" he said. "My conscience is clear, so I feel all right."
Work release
About the incoming work release facility at the former county jail on Berkley Road, Tetrault said an earlier feasibility report showed it needed to hold 160 people.
"That work release is going to house 80," he said, laughing.
County officials initially planned to have as many as 120 beds, but knocked that down to 80 after they received only $608,000 in grant money from the Indiana Department of Correction, a total well below the $1.1 million that had been applied for.
An initial decision by the Howard County Council last year to deny a work release proposal – a similar proposal was approved months later – was said by many to have cost the county a $1.2 million DOC grant that was available in 2016.
But county officials have maintained that work release, despite the recent controversy, is still slated to begin by New Year's.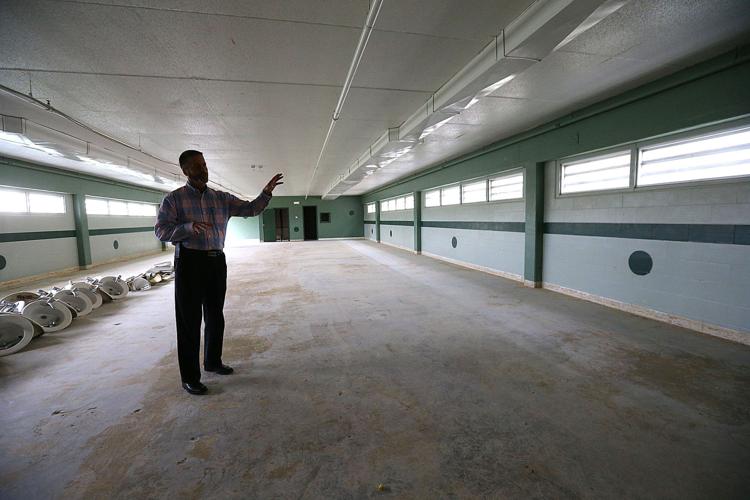 "I wouldn't dispute that if there was a feasibility study. I wouldn't dispute that our county could maintain a facility that had up to 160 people," said Tate. "The facility that we wanted, that we had grant approval for, was a 120-bed facility.
"We're working with what DOC gave us, and we're very fortunate they gave us any money at all to get this work release started this year."
Tate later explained the county's plan to expand its work release facility. If the county receives additional grant money next year, a female work release program could be up and running by late 2018 to early 2019, Howard County Commissioner Paul Wyman previously noted.
"Would I like to have 160-bed facility? Yes," said Tate. "But I'm ecstatic that we're at least going to get an 80-bed facility. And I would anticipate that if that feasibility study is correct … we would expand, and the first expansion we are going to do is increase it to accommodate females.
"The way we have laid out the facility, we are anticipating that, and we have a space available to set up a dorm facility for females."
Tate, who reinforced the county's expectation to open by New Year's, noted local officials currently are looking for a director specific to work release.
"Whether that's in place before Jan. 1, that's going to be a little tight. But we do have some contingencies in place to get us to that goal," he said.