editor's pick
topical
centerpiece
featured
2017 Drug Epidemic
Synthetic drugs play increasingly prominent role in Howard County
KOKOMO — Garrett Young believes he has been to hell.
Young, 23, is a recovering spice addict who for two years smoked the synthetic drug each day, waking up in the mornings and probing the carpet for another bowl of spice.
When high? Life felt right, he says. Normal.
Coming down off the drug? Every time was miserable, a daily withdrawal. Another chapter in the addict's relentless journey for the next brief, unsatisfying respite.
But one day, a time preceded by stretches of homelessness and nights spent in a Little League park, Young's eyes were opened.
A friend, he says, was able to land some spice, giving some to Young before he went home. Once Young's parents fell asleep, he made a bowl out of tinfoil, packing spice to the brim, and took a hit.
"Everything went black. Everything went black, I felt like my arms were over my chest, I was thrashing around, screaming at the top of my lungs nonstop and I felt like I was on fire," said Young, who now lives with his grandmother in Oakford.
He began to pray, asking for a second chance, and believes he heard a voice tell him: "Garrett, I'm giving you one more chance."
That night, Young ended up in the hospital and was soon arrested on an outstanding warrant. In his pocket was a bit of spice, leading to another charge.
But the next day, he says, he saw a program on television — an interview with a recovering meth addict in New Mexico who described a staggeringly similar experience, another trip to hell.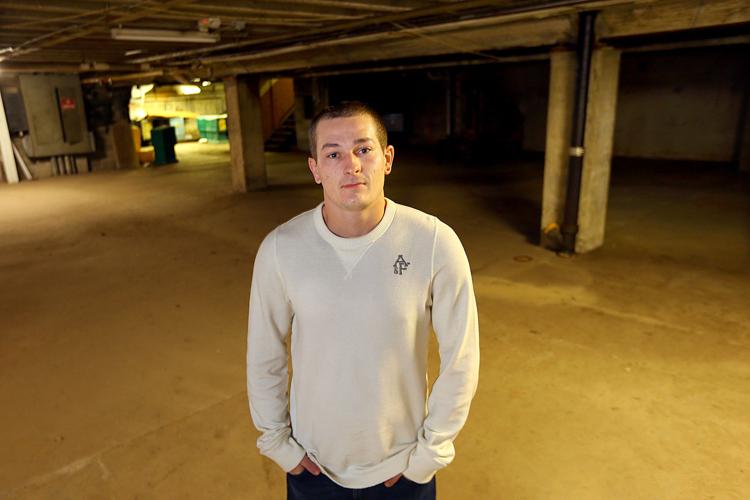 For Young, it was a sign, one filled with religious symbols. His life has since moved in a new direction, away from the hallucinations that once included his friend, high on spice, taking an imagined outstretched hand "for a dance with the devil."
He's now working on his GED, has lined up a 40-hour-per-week job and regularly talks with others struggling with the same issues, relaying the message of religious faith he believes rescued him from addiction.
Because for many in Kokomo and across Howard County, synthetic drugs have become a pervasive part of everyday life.
The rise of synthetics
In the midst of the deadliest year for overdoses in Howard County's history, and during a time when many are fixated on prescription drugs and heroin, Coroner Steven Seele has attempted to shift the local conversation in part toward synthetic drugs.
"I have a major concern over the increasing use of the synthetic cannabinoids (spice), synthetic cathinones (bath salts), and 'chemi' which is short for chemical," said Seele in a press release in late October announcing third quarter overdose death statistics.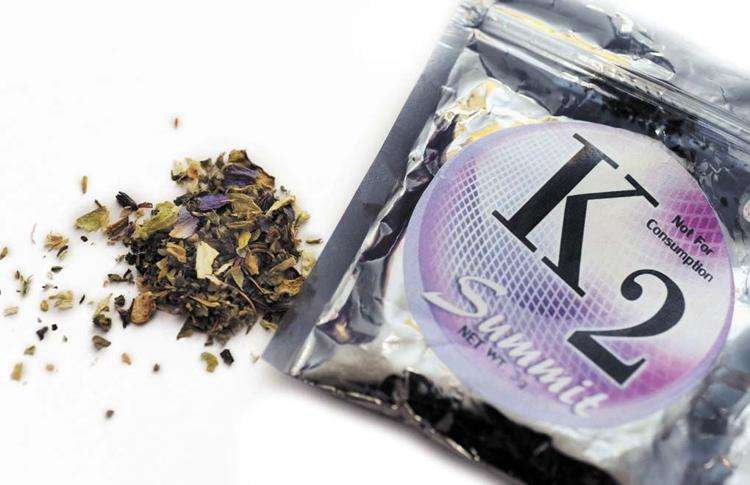 Seele said Saturday that there have been 41 overdose deaths in Howard County this year, with two more suspected overdose deaths pending toxicology, surpassing the previous high of 34 in 2015.
Fourteen of those deaths involved heroin, another 11 involved Fentanyl. Additionally, three are confirmed as novel synthetic overdoses, and another three are undetermined but investigation points toward synthetic-caused overdoses.
"These substances have gained popularity amongst users that are involved with the legal system as a way of preventing a positive urine test," he added. "The user is entering the land of the unknown when abusing these substances, which can result in instant cardiac death."
Seele's comments were echoed by Young.
"It's everywhere, dude. It's everywhere," said Young, who maintains that spice is the easiest and cheapest drug to find in Kokomo. "And it needs fixed."
"I remember when I was smoking weed, you've got to make a few calls, run a few places, this guy drive, whatever," he recollected. "But spice is always, 'I got you, I got you.' It's horrible."
Spice, said Young, is often homemade and especially dangerous, more so than the packs that used to be available at various area gas stations. His favorite pack then was called Marley's Mellow Mood, a three-gram pouch complete with a picture of the legendary reggae star Bob Marley.
"I'd smoke all three grams at once and I'd just be real chill," he noted. "But when they got rid of it in the stores, people started making it themselves... There's no controlling what goes into it. People make it different ways.
"I heard that some of it is being cut with Fentanyl, some of it is being cut with other hard drugs."
In a more recent interview, Seele, who acknowledged that opiates remain on the forefront of the drug epidemic, said his office is coming across cases involving psychoactive substances transported from foreign sources, specifically China.
It's worth noting that Chinese officials earlier this month disputed President Donald Trump's claim that the deadly opioid Fentanyl that is flooding the U.S. is mostly produced in China.
However, DEA officials have said in the past that their investigations consistently lead back to China. DEA data also show that when China regulates synthetic drugs, U.S. seizures plunge.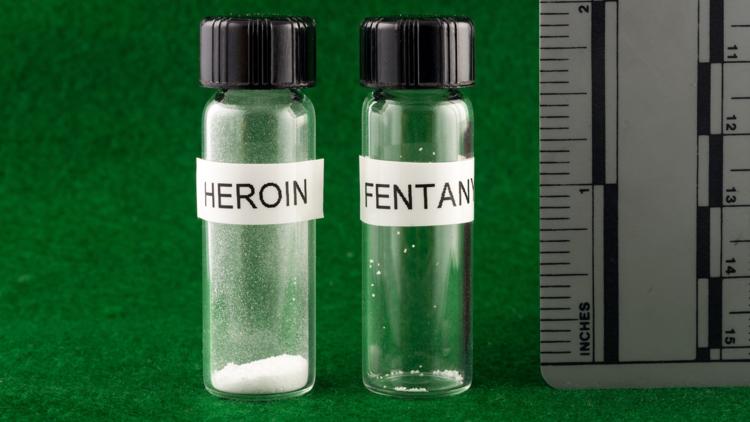 Also, U.S. Sen. Joe Donnelly pointed toward, while in Kokomo on Nov. 21, the "artificial drugs coming in from China, by mail, in brown packages, in unmarked packages, through international mail centers, that we're trying to stop and trying to find."
Seele explained that synthetic drugs — spice, bath salts and more — often come from the country, and constantly include new, subtle changes that make them more difficult to both police and identify.
"We know due to the investigation into the nature of the death…that it is some type of overdose involving one of these psychoactive substances," he said. "And sometimes these substances are hard to isolate and very expensive to isolate."
"They're always evolving, they're always changing. They manipulate the compound, and it becomes a cat and mouse game."
In conjunction, Kokomo Police Department Capt. Tonda Cockrell said in an email that law enforcement has "seen the usage of substances commonly referred to as 'spice' increase in recent years."
Cheap and easy
But why are such drugs becoming more commonplace?
Notably, Seele highlighted three specific reasons: low cost, easy accessibility and the ability for addicts to circumvent drug testing by sticking solely to synthetic drugs.
He even credited a past drying-up of the prescription medication market as leading people to less expensive, synthetic drugs, an issue that has also been attributed with driving people toward heroin.
Each of the first three points were corroborated by Young. He admitted to first smoking spice in an attempt to avoid a positive drug test in court, an action that drew him into his addiction.
Also on the front lines of the drug epidemic is Fentanyl, a synthetic opioid approved to treat severe pain, even advanced cancer pain. But the drug has become better known for its deadly role in spiking drugs like heroin.
In fact, Fentanyl, which is often manufactured illicitly, is the "main driver of recent increases in synthetic opioid deaths," according to the Centers for Disease Control and Prevention.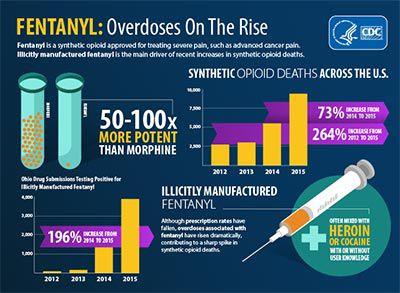 "That's one of them that is being manipulated quite a bit," said Seele, referencing what he refers to as clandestine, not pharmaceutical-grade, Fentanyl, which is often added to heroin without the user's knowledge.
Fentanyl can be, according to the CDC, even 50 to 100 times more potent than morphine. That strength also puts first responders, coroner's office employees, police officials, emergency room workers and even funeral home owners at danger when handling a Fentanyl-based overdose, or death.
Even the slightest touch of Fentanyl or another similar substance can cause an overdose, noted Seele.
"It creates a danger zone for everyone involved," he said. The strength of Fentanyl can also lessen the efficiency of Narcan, sometimes causing first responders to apply the medication multiple times. And re-overdoses caused by Fentanyl staying in the system longer than heroin are not uncommon.
However, synthetic drugs like spice and bath salts are unresponsive to Narcan, because the medication only works on opioid receptors.
In an instance that highlighted the danger of synthetic drugs, nine KPD Drug Task Force officers were treated at St. Vincent Kokomo in late September after being exposed to a then-unknown chemical substance during a search warrant.
The substance, later sent to a Drug Enforcement Administration lab in Chicago, was identified as a synthetic cannabinoid.
"Synthetic cannabinoids are…dangerous because of this increased potency," said Howard County Public Health Project Coordinator Jennie Cauthern.
"People think they can use something similar to marijuana that can't be detected in a drug test and still have the same effects, but in reality the synthetic actually can cause rapid irregular heart rate, psychosisand seizures which are not typical of marijuana since the synthetic is more potent than the plant-based drug.​"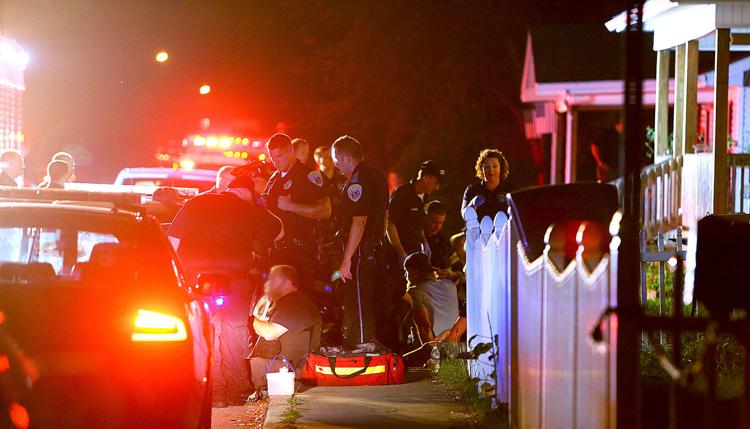 Seele said the people dying from overdoses in Howard County — he acknowledged that "the younger kids have probably played with the spice a little bit" — tend to be in their 20s and 30s.
Those age ranges mostly stay the same, he said, across the spectrum of synthetic drug overdoses, heroin-related use and other drug addiction.
"But I've had people in the 60s," noted Seele.
What can be done?
On Nov. 16, local leaders and community members gathered at Inventrek Technology Park to hear Howard County Commissioner Paul Wyman roll out plans to incorporate multifaceted Systems of Care to combat opioid addiction and substance abuse in local communities.
It's a measure that has been prompted by the deadliest year for overdoses in Howard County history — a crisis impacted by street drugs like heroin, prescription pain medication, stretching back to the Wagoner Medical Clinic, and the increased presence of deadly synthetic drugs.
The event followed up on an opioid summit hosted by Wyman on Sept. 18.
In the following weeks, around 100 people, representing major institutions across the community, created in-depth plans for five distinct subgroups. Each subgroup is represented by a contingent of volunteers tasked with completing a list of long- and short-term goals.
Those groups include mental health and addiction, community support and engagement, prevention and more.
Seele believes such efforts are also the correct way to approach the scourge of synthetic drugs.
"The synthetics need to be treated just like we're moving forward with the opioid initiative. It's all under the same blanket," he said, about both treatment and policing approaches.
"Obviously, we have to educate people on the high risk of the use of synthetics. That message has to get out that. But I still think it's all under the same umbrella of the way we're moving forward with our opiate initiatives in this country, as well as locally."
More specifically, Cauthern stressed the importance of recognizing the mental health aspect of addiction to synthetic drugs, and addiction in general.
Cauthern called jail an inappropriate place for people with substance abuse disorders and said that any addict "has a brain that has been hijacked and any decisions will be driven by the addiction."
"While the DEA and law enforcement are trying to crack down on the trafficking and supply line of the synthetics, the medical community still needs to look at the factors of why someone is using to begin with or there will always be a demand for them," she said.
"Addiction causes people to make poor health decisions, so harm reduction tactics (helping users make safer, less risky choices) are vital to keeping people healthy until they are ready to enter treatment."
Treatment, said Cauthern, needs to be a complete health initiative focused on physical and psychological aspects of a person's makeup, and should include primary care, addiction treatment and mental health therapy.
Others, like Republican state Sen. Jim Merritt, have proposed strengthening laws against people who deal synthetic drugs. One bill expected from Merritt would impose an automatic 10-year minimum sentence for dealing Fentanyl.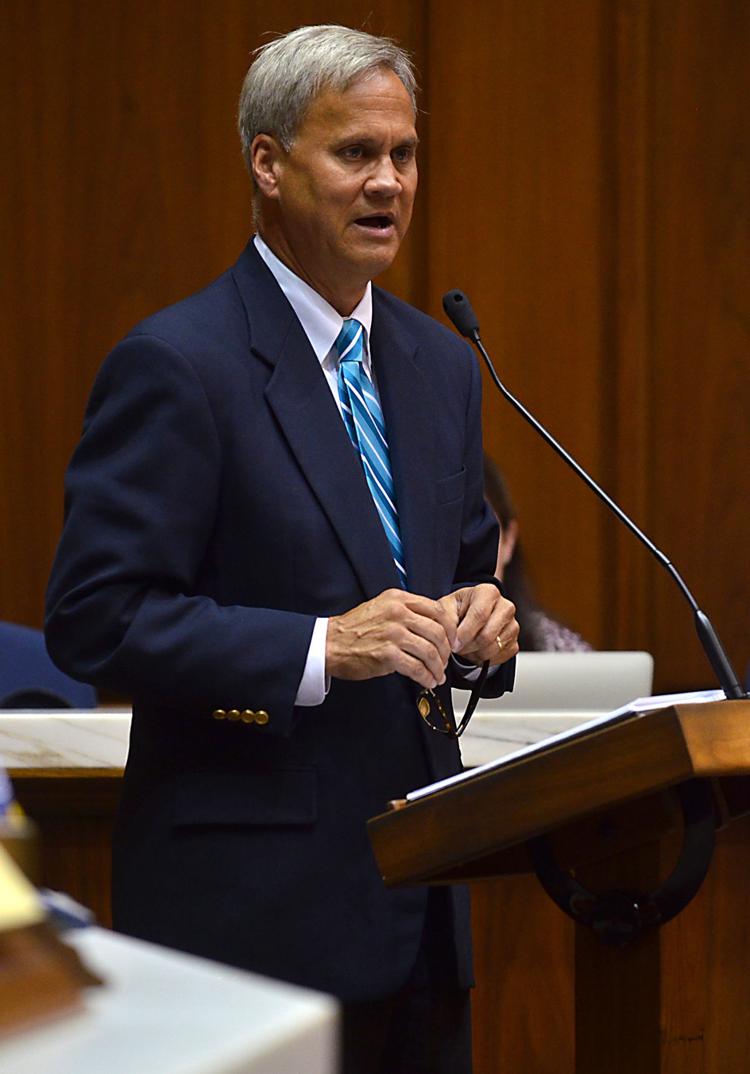 And because drug makers are able to manipulate spice and other synthetic drugs with such ease, Merritt supported prosecuting synthetic dealers under lookalike laws for drugs that mimic others like marijuana.  
"If it's considered anything from China that's considered synthetic drugs, we are going to completely scrap the synthetic drug statute, and it's all going to be considered schedule one," Merritt said in a press conference in October.
Additionally, a federal bill, cosponsored by U.S. Reps. Todd Rokita and Susan Brooks among others, has been introduced in the U.S. House of Representatives titled the STOP Act of 2017, or Synthetics Trafficking and Overdose Prevention Act of 2017.
The bill, in an effort to limit the same concerns cited by Donnelly, would "ensure that merchandise arriving through the mail shall be subject to review by U.S. Customs and Border Protection and to require the provision of advance electronic information on shipments of mail to U.S. Customs and Border Protection, and for other purposes."
More than anything, though, local officials feel like one thing — education — needs to increase, specifically about the risk and deadly nature of a growing battle in the strengthening drug crisis.
"Just because something is marketed as 'synthetic' doesn't mean it is safer than the alternative illegal version; in most cases it is more dangerous," said Cauthern, explaining that many people who overdose on such chemicals often show symptoms of psychosis.
"These synthetic cannabinoids and cathinones cause serious health effects and damage the brain."