Candidate lists for the Kokomo Common Council's at-large races continue to grow for both the Democratic and Republican parties before Friday's filing deadline.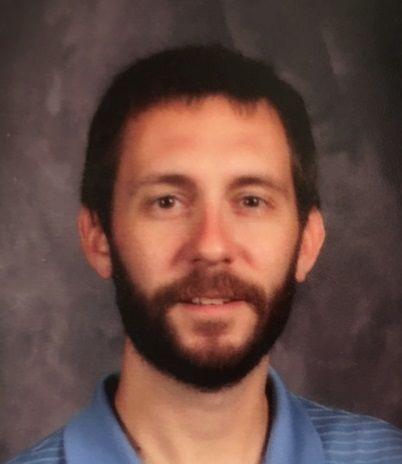 Matt Sedam, a Kokomo native who works as a job coach for people with disabilities, is the fourth Democrat to file ahead of today's deadline, meaning voters will eliminate at least one Democrat during May's primary election.
Four Republicans have also filed so far in the at-large contest. One Republican, Antonio Stewart, filed Thursday but could not be reached for comment.
The top three vote-getters in each party's primary election in May move on to November's general election, where the top three vote-getters win the council's three at-large seats.
Sedam, who filed his paperwork with the Howard County clerk on Wednesday, is a member of the Howard County Board of Health and is an adjunct faculty at Ivy Tech Kokomo, in addition to his work helping people with disabilities find jobs.
"Kokomo survived through the recession and has since grown. I think that shows the spirit and resolve of this community. And it's that optimism that leads me to believe in greater things for Kokomo," he said in a campaign announcement.
"We need leaders who are focused on the betterment of the community and not of the decisions of the past. We need leaders that can work together in a bipartisan way to continue that growth. I also want to be someone who can represent my generation of voters that is looking towards the future."
Sedam, a Kokomo High School graduate who earned a bachelor's degree at Ball State University and a master's at IU Kokomo, previously worked as a middle school teacher for the Kokomo School Corporation and in Delphi's finance department.
He is married to his wife, Stephanie. They have two sons.
"My wife and I were impressed of the progress we saw the past decade. We feel Kokomo can provide our family with a quality of living above other cities in Central Indiana," he said in further comments to the Tribune.
"We need leaders who are looking to keep progressing Kokomo further into the 21st century. That was a big decision as to why I want to run for City Council."
Sedam said his experience in finance and budgeting will bring frugal fiscal decision-making with taxpayer dollars. He also referenced the drug problem and mental health crisis as top issues facing the city.
"We all have family, friends, neighbors, co-workers who struggle with addiction or mental illness who are afraid to speak up and seek help. What causes these individuals to not seek that help?" he said.
"What more can we do as a community to reach out to these individuals to get them help? Oftentimes, those individuals end up homeless or become a responsibility of law enforcement and don't get the help they need."
Sedam went on to note that, "A lot of citizens of this city feel like their concerns are not being addressed."
Meanwhile, council President Bob Hayes filed his paperwork Monday to seek re-election, joining his vice president, Mike Kennedy, on the at-large Democratic ticket. The council's other sitting at-large member, Democrat Steve Whikehart, has announced he will not seek re-election.
One Democratic newcomer, Chris Wendt, has also filed in the at-large race after initially filing in the 2nd district.
The Republican Party's race includes Jason Skaggs, a member of the Kokomo Park Board and Howard County Plan Commission, Kara Kitts-McKibben, a licensed cosmetologist, and Matt Grecu, a partner at Shirley & Stout Funeral Homes & Crematory.