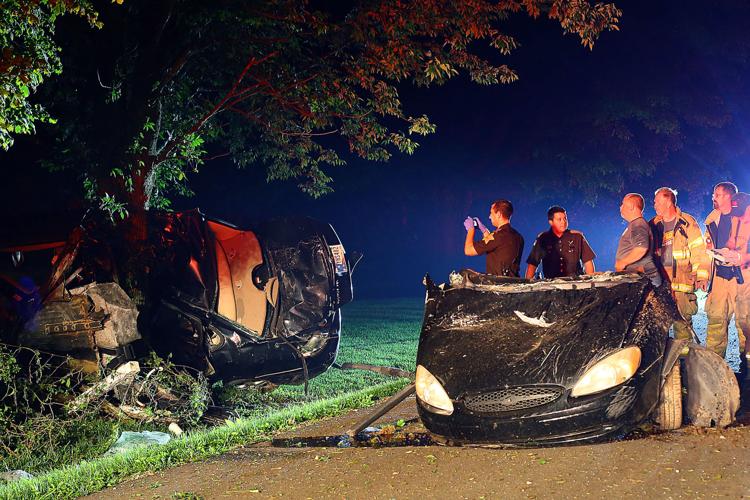 Fires, shootings and car accidents made prominent headlines in 2018 and became some of the most read stories of the year.
Seven of the top 10 most read stories on the Kokomo Tribune's website were related to crime or vehicle accidents. Here is a list of the most viewed spot news stories from 2018. Three of the most-read crime stories have been held and will appear in Monday's paper as part of the Tribune's Top 10 stories of the year.
Teen killed in high-speed chase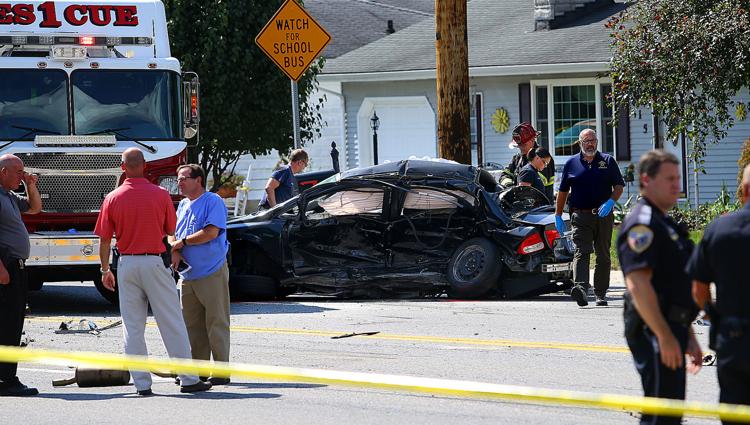 A police chase through Kokomo city streets at extremely high rates of speed on Sept. 18 ended in a two-car accident on Dixon Road that left 15-year-old Travis L. Abston Jr., of Battleground, dead.
The incident began at about 7 a.m., when Howard County Dispatch was informed by the Battleground Police Department of Tippecanoe County that a black Honda Civic was stolen, and local authorities were alerted to keep an eye out for the vehicle.
Around noon, Kokomo police spotted the Honda Civic in the area of Main and Vaile and attempted to stop the vehicle. Instead, Abston sped away and officers gave chase.
The chase, which left Kokomo police officers and Howard County sheriff's deputies racing down city streets, including throughout downtown, ultimately ended near Faith Baptist Church, at 600 S. Dixon Road, in a collision with another car.
Abston was pronounced dead at the scene of the crash. An autopsy later revealed that he was high on methamphetamine at the time of the incident.
Three arrested in Okie Pinokie homicide
Two men and a woman were arrested and charged with murder after the body of a 22-year-old Summitville man named Drake Smith was found by mushroom hunters on May 19 on state-owned property located southeast of Peru known locally as Okie Pinokie.
Police say what ended as a homicide started out as a plot by a then 17-year-old Jonesboro girl named Brittany Morris to rob Smith of his drugs and money.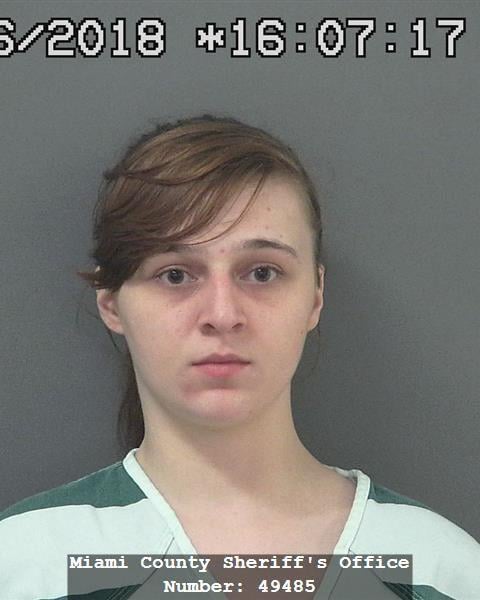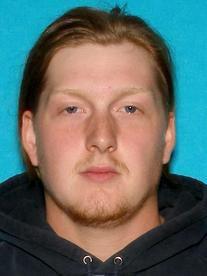 It ended with Joshua Kean, 23, of Lafontaine, and Ethan Cain, 21, of Marion, beating Smith to death with a pipe in the dead and then dumping his body in the woods, according to court documents.
Investigators say the incident happened after a party in the forest.
A witness told police after the killing, the three suspects left the scene with Smith's clothing, cash, drugs, beer and a small speaker.
A week later, on May 28, Kean and Cain were located at a campground in California near the Mexico border. Cain was arrested by a SWAT team. Kean escaped, but was arrested three days later after he became dehydrated in the desert while hiding from police and flagged down a vehicle to ask for help.
Morris was served a warrant at the Grant County Juvenile Detention Facility, where she was being held on an unrelated probation violation. Per Indiana statute, Morris is being tried as an adult.
All three suspects are currently incarcerated. A trial has been set for Morris, and court proceeding continue for Kean and Cain.
Peru woman caused baby to vomit as a joke
Child services removed a baby from the home of a Peru woman who told police she shook her infant child as a joke to get the baby to throw up on a man she met on a dating website, according to police.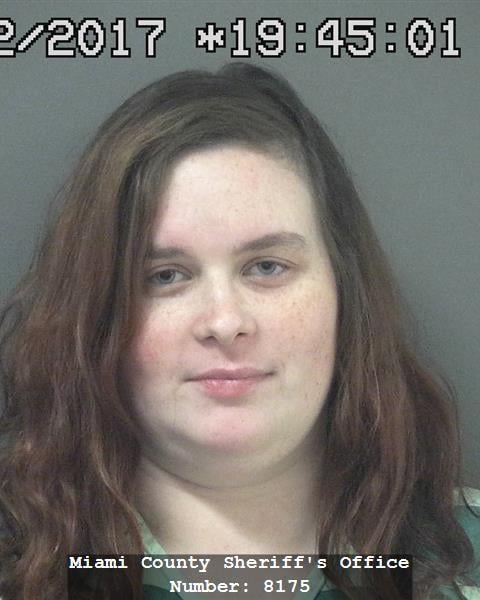 Officers were dispatched to Dukes Memorial Hospital in December 2017 on a report of child abuse after a man reported he had recently met a woman named Shelby Hyde, 26, on a dating website and traveled to her Peru home to meet her.
The man reported when he was at the house, he observed Hyde give her 5-month-old baby a large, quick dose of a red substance that she said was Tylenol. He said this caused the baby to begin coughing and the infant turned red and blotchy, according to a release.
The man told officers he then observed Hyde hold the child by the armpits and shake the baby from side to side in a jarring manner without supporting the child's head. Soon after, the child began to vomit, according to police.
When officers questioned Hyde about the events, she initially denied shaking the infant, according to police. However, Hyde later admitted she did shake the baby as a joke to try to get her child to throw up on the man.
Hyde was arrested last week on a warrant for felony charges of domestic battery on a person less than 14 years of age and neglect of a dependent.
Kokomo teen killed in Cass Co. crash
Preslie Lynn Dennis, a 17-year-old Kokomo woman, was killed in a single-vehicle crash on June 22 just north of Logansport.
Deputies said Dennis was traveling east in the 3900 block of East 150 North when her 2005 red Ford Mustang left the south side of the roadway. After briefly returning to the roadway, the Mustang then veered off again and struck a large tree.
Dennis was pronounced dead at the scene by Cass County Coroner Randy Rozzi. She was the daughter of JR Dennis, a DJ for Kokomo's country radio station WWKI 100.5, and Marla Miller-Dennis, the membership manager at the Greater Kokomo Chamber of Commerce. There was no other occupant in the vehicle.
The crash was investigated by the Cass County Sheriff's Department. Also assisting at the scene was Logansport Fire Department, Cass County Fire District, Indiana State Police and Prompt Ambulance Service.
Semi driver hauling potash killed in rollover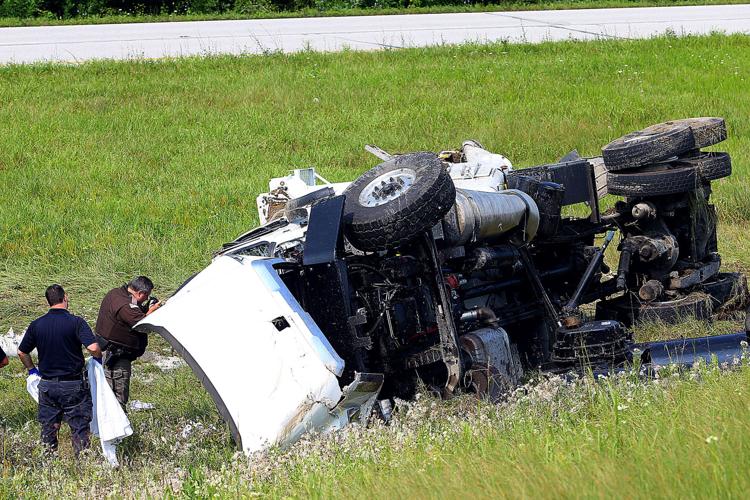 A 29-year-old Rushville man hauling potash was killed Aug. 14 after deputies say his truck drove off the road and rolled several times on U.S. 35 at the Davis Road overpass.
Deputies say Zachariah Andrew was driving a 2019 Freightliner truck at around 10:52 a.m. when he failed to negotiate a turn at the intersection and drove off the road. The truck went into the grassy area and rolled several times.
Andrew was the only occupant in the truck and was not wearing a seat belt, deputies said. He was pronounced dead at the scene by the Howard County Coroner's office.
Sheriff Steve Rogers said the truck was hauling potash, a kind of potassium fertilizer that was likely being used in sewage maintenance. He said officials with the Indiana Department of Environmental Management were on the scene to assess the damage caused by the spill.
The crash was one of four serious semi crashes at the intersection in 2018. The accidents prompted Howard County Sheriff Steve Rogers to reach out to the Indiana Department of Transportation to make the intersection safer. INDOT ended up installing more signage in December.
Kokomo teen arrested after alarming photo
An anonymous tip led to the charging of a Kokomo juvenile with illegally carrying a handgun.
According to the Kokomo Police Department, the Kokomo School Corporation contacted the police department on Feb. 21 following the tip. The KPD investigated and found a 16-year-old juvenile at a north-side Kokomo residence.
The juvenile was charged with carrying a handgun without a license, a level 5 felony, carrying a handgun without a license, a class A misdemeanor, and harassment by using a computer network or other form of electronic communication.
The juvenile was then taken to the Kinsey Youth Center without incident, according to a press release. No injuries were reported.
The arrest came after an image of a boy wearing a Kokomo schools sweatshirt and holding a gun in a bathroom circulated on social media with posts claiming the photo was taken inside a Kokomo High School bathroom.
The Kokomo Tribune was unable to independently verify whether the person in the photo was a Kokomo High School student, was the juvenile charged or if the picture was taken in a Kokomo High School bathroom.
The Kokomo Police Department refused to answer questions regarding the investigation or provide additional information on the incident, including whether the juvenile charged had a gun on school property.
Kokomo man killed in crash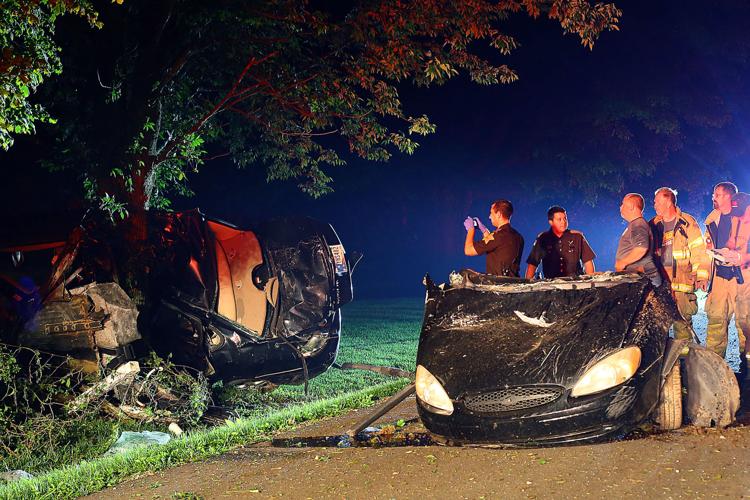 Derrick J. Burnett, 41, Kokomo, was killed in a one-vehicle accident at about 1:20 a.m. Aug. 27 that left his vehicle split in two.
Burnett was driving a black 2001 Ford Taurus on County Road 500 South near County Road 580 West. Burnett left the roadway on the south side at an unknown speed, where the car struck a tree and he was ejected.
The car came to rest in the yard of a residence at 11839 West 700 North, Russiaville, in Tipton County.
Burnett was pronounced dead at the scene by Tipton County Coroner Bob Nichols.
The story gained a large readership due to a dramatic picture taken by Kokomo Tribune Photographer Tim Bath showing the car split in two.
Men fail to report dead body after overdose
Two Kokomo men were arrested in March and active warrants were issued for two others for allegedly failing to immediately report the overdose death of a 22-year-old Kokomo man who died the day after Thanksgiving in 2017.
Robert Davis, 35, was charged with obstruction of justice, a level 6 felony, and failure to report a dead body, a misdemeanor. Brendon Croddy, 25, was handed the same charges while behind bars for unrelated drug charges.
According to a probable cause affidavit, just before noon on Nov. 24, 2017, officers responded to the St. Vincent Kokomo emergency room regarding a dead body that had been dropped off at the hospital. They were able to identify the 22-year-old and later classified his death as an overdose.
Detectives came to believe that Zachary Dunlap, 22, was also present the night the victim died, and that the victim was seen using various drugs. Croddy said during an interview that he and others fell asleep in a "man cave" along with the victim.
When he woke up, Croddy said, he tapped on the victim, only to find that he appeared to be dead. He said he went to alert Davis, and they moved him over to the car. Additionally, Croddy allegedly said during an interview that nobody called 911 because Dunlap had active warrants and didn't want the police to show up.
Indiana Code states that a person must report a dead body within three hours to a public safety officer, the coroner, a physician or a 911 telephone center.
Two Logansport teens killed in crash
An early morning crash near the intersection of U.S. 35 and 80 West killed two Logansport teenagers, injured others and sent one man to jail on Nov. 18.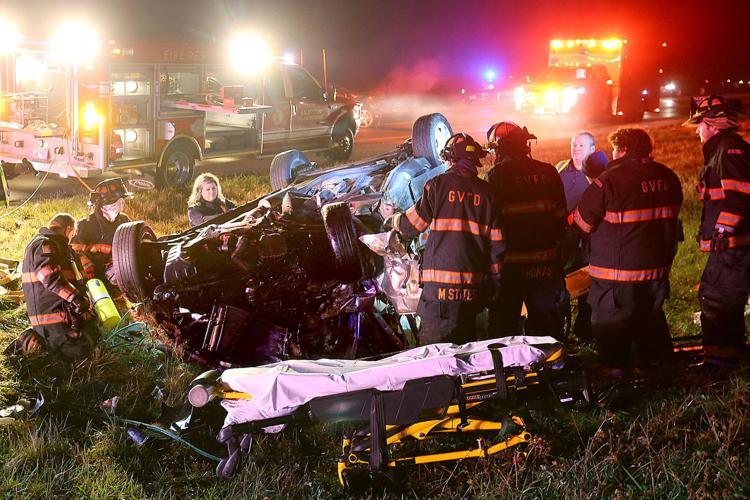 Treundon Johnson, 26, Logansport, was driving a 2006 Pontiac Grand Prix east on U.S. 35 when he crossed the center line and struck a 2011 Kia Soul driven by Elizabeth Smith, 18, Logansport, according to a press release from the Howard County Sheriff's Department.
Smith was transported to Community Howard Regional Health in Kokomo and then to Eskenazi Hospital in Indianapolis.
Four juveniles were also in Smith's car at the time. Two of those passengers, Auden Wayne Myers, 16, and Haley Marie Begley, 17, both of Logansport, were transported to St. Vincent Hospital in Kokomo, where they later died from their injuries.
The two other passengers, a 16-year-old female and 17-year-old male, were also transported to hospitals in Kokomo before being transported to Indianapolis, the release stated.
Johnson was transported to Community Howard Regional Health in Kokomo with minor injuries and was then transported to the Howard County Jail.
He has been charged with two counts of operating a motor vehicle while intoxicated causing death, three counts of operating a motor vehicle while intoxicated causing serious bodily injury, two counts of reckless homicide, two counts of driving while suspended causing death and three counts of driving while suspended causing bodily injury.
Kokomo man arrested after shooting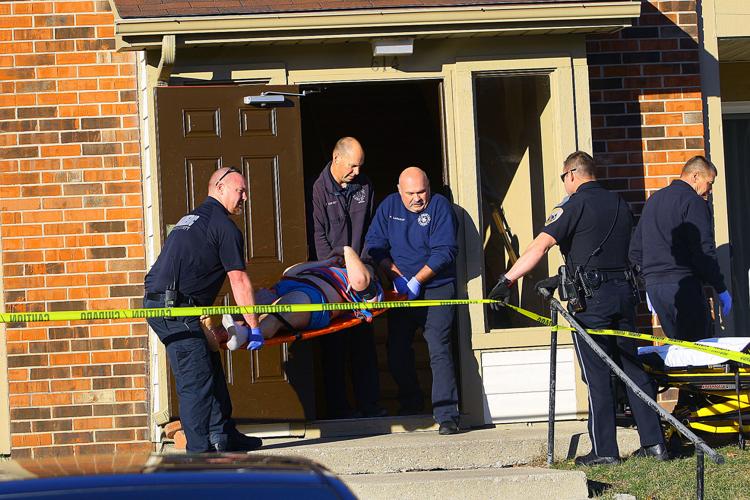 Kokomo police arrested 20-year-old Kobe Beard, of Kokomo, following a shooting at Briarwick Apartments on the afternoon of Dec. 18 that left a victim airlifted to Indianapolis.
Officers were dispatched at 3:05 p.m. to the 600 block of Southlea Drive, at Briarwick Apartments, in response to a reported shooting.
There, they located a victim identified as 20-year-old Keegan Nussbaum, a Kokomo resident, suffering from a gunshot wound to his leg. Nussbaum told police he was robbed by two suspects. What was taken was not disclosed.
Nussbaum was shot in the parking lot but made his way to his second-floor apartment to call for help, prompting police to respond and begin looking for a silver Dodge Avenger.
Investigators were able to identify one of the suspects as Beard, who they believe was the shooter.
Beard was located at his home in the 1300 block of East Defenbaugh Street. He was charged with robbery resulting in bodily injury, by putting someone in fear, a level 3 felony, according to court documents.
Beard, who also had a warrant for failure to appear, was transported to the Howard County Jail. Jail records show he is being held without bond.
Meanwhile, Nussbaum was airlifted to St. Vincent Indianapolis for his leg wound, which was determined to be non-life-threatening.
The case remains active for investigation, and the second suspect has yet to be apprehended.