PERU — The International Circus Hall of Fame is asking for emergency donations after discovering a main supporting beam has rotted in a 100-year-old historic circus barn.
Bob Cline, treasurer for the nonprofit, said volunteers in December found the main beam supporting an upper wall, which holds the windows, had rotted out completely and given way.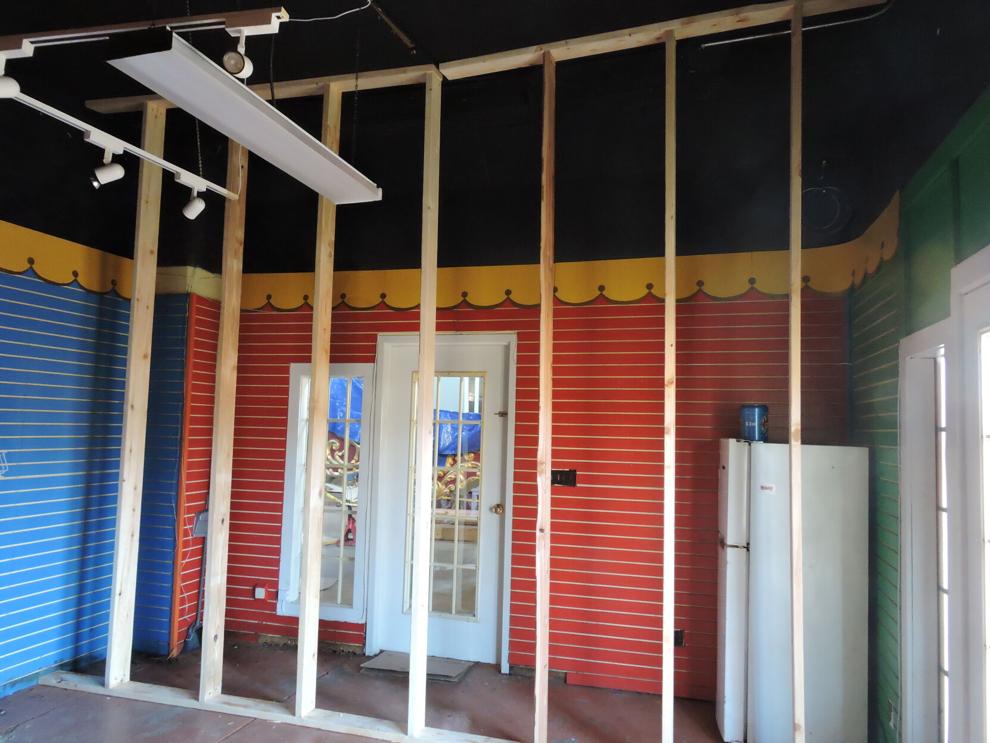 The barn serves as the Hall of Fame's museum, which is listed on the National Register of Historic Places.
The organization hired a Peru contractor to assess the situation. Crews eventually built a temporary wall to support the upper section of the barn and to keep the roof from collapsing, especially if the area receives any snow.
Cline said the $4,200 for the repair is just the "tip of the iceberg" on what needs to be done to the barn, which was built in 1922 by the American Circus Corporation and once held elephants and tigers.
"We know what all needs to be done," he said in an email. "It's going to be costly and time consuming. This is far more than a paint job."
Cline said the windows are rotting and the windowpanes are falling out and need to be replaced. He said the siding has dried up in the past 100 years, and daylight can be seen between the joints of tongue-and-groove planking.
"We are doing all that we can to save and preserve these national historic structures," Cline said. "Any donation is graciously appreciated, be it $5 or $5,000."
Donations can be made to the Circus Hall of Fame via PayPal.
The nonprofit has been working for years to preserve the barns and other buildings located east of Peru that once served as the winter quarters for the biggest circuses in the world, including Ringling Bros. and Barnum & Bailey.
In 2020, a grant helped fund a new roof on the same barn that is now in need of more repairs. The group is also working to replace a rotted roof on one of the original corn cribs that will convert into a 2,560-foot storage barn to safely house circus wagons.
The old American Circus Corporation office building is also being renovated into a climate-controlled space to store and archive artifacts and documents. Cline said the area will eventually be open to the public as a research center after the organization sorts and catalogues its inventory.