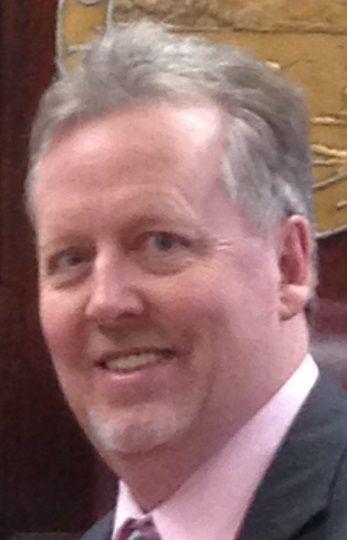 PERU – Christian Sands, a local attorney and a former Miami County deputy prosecutor, has announced he is running for Miami County prosecutor in the 2018 primary election on the Republican ticket.
Sands is the first person to declare his intentions to replace Prosecutor Bruce Embrey, 75, who said he is not running for the position next year and plans to retire from law.
The 54-year-old Miami County resident has served under three different prosecuting attorneys since 1989. He most recently returned to the Miami County Prosecutor's Office in 2005 on a part time basis and ended up serving as chief deputy and deputy until July 2017.
Sands is a former partner in the late firm of Fern, Grund and Sands, as well as Sands and Michaud.
In 1998, he left the private practice of law to form Logan Game Sales, a wholesale company designed to service the fundraising needs of nonprofit organizations.
He is currently once again privately practicing law.
Sands said he is a fiscal conservative who would adopt a need-versus-want philosophy if he were elected as prosecutor. He said he would also restructure how cases are distributed to deputy prosecutors to create a more efficient and effective department.
Sands said he would work to create a coalition among prosecutors in the surrounding counties to fight the opioid epidemic, which he called a "cancer" in Miami County. He said his focus would be on stopping the big-time dealers who are bringing drugs to the area.
"We need to distinguish between true heroin dealers and prioritizing those over addicts, who might commit the act of dealing, but are simply selling just enough to feed their habit," he said. "The priority is focusing on those who are in it for profit, not the addiction."
Sands said he would also work to create a strong relationship between prosecutors and law enforcement by offering on-call legal assistance to any officer at any time.
"We want to provide every tool we have in our arsenal so that law enforcement will be successful in every case they handle," he said.
Sands said he would establish a weekly review session for the prosecutor and his deputies to collectively review and evaluate the strength or weakness of proposed charges to reduce premature evaluation of cases in which charges have to be reduced or dismissed.
He said after working for more than a decade in the prosecutor's office, he feels prepared to lead the department.
"It's time," Sands said. "I have sat in every position in the prosecutor's office on and off for the last 14 years. It just feel like it's time."
Sands is married to Miami County Clerk Tawna Leffel-Sands.