Trolls are reaching celebrity status due to the DreamWorks movie about the mythical creatures that live in a perpetual state of happiness. The popular, animated feature is what led us to investigate a decades-old community of trolls that we only recently heard about.
During a November trip to eastern Tennessee, we discovered a collection of the shaggy, wild-eyed, bulbous-nosed creatures that are not just for children. A stop in Erik Arensbak's shop in Gatlinburg, A Troll in the Park, introduced us to handcrafted trolls for adult collectors. The trolls are made with natural materials, and each is signed by its creator.
The "all-natural" trolls originated with Erik's dad more than 50 years ago. To learn more, we shuttled off to 5 Arts Studio, where they are made.
Our curiosity led us 18 miles outside of Gatlinburg, to Troll Mountain Way, in the hills outside the small town of Cosby. There Erik's sisters, Marianna and Vivi, and Marianna's husband, Ted Shaffer, own the studio where the trolls are created and that offers tours for visitors.
Marianna told us about her father, artist Ken Arensbak, who emigrated from Denmark with his wife, Neta, in 1949. He often entertained Marianna, Erik and Vivi with stories about trolls, drawing upon Scandinavian tradition. His tales prompted his children to ask what a troll looked like.
In 1959, their father took threads from Neta's macramé rope and used cones, nuts and other natural materials to fashion the first Arensbak troll. This original troll remains part of their studio collection.
Marianna said her friends fell in love with her father's troll and wanted their own trolls. However, her dad's passion was painting, and he wasn't interested in devoting time to creating more creatures.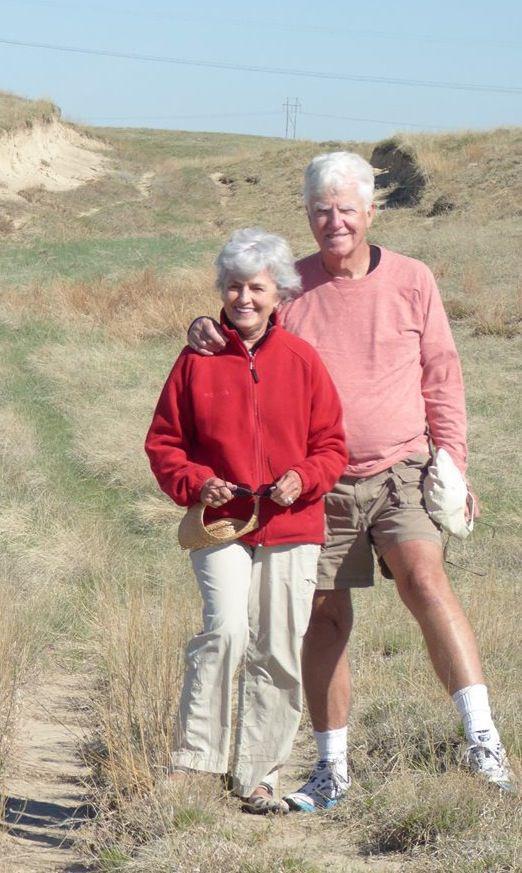 That left Neta and Marianna to craft trolls to give to friends, then friends of friends.
Soon they had a business.
As the family's troll operation grew, partially completed and finished trolls occupied a growing amount of space in their home. This inspired 5 Arts Studio, which has space for handcrafting and storage of the creatures and the distribution operation.
Vivi, Marianna, and Ted have designed various styles of Arensbak trolls. Familiar versions are the Forest Troll, Spirit Troll and Troll Fairy. Family members also craft trolls representing different occupations, hobbies, holidays and special occasions. Specialty trolls include a Troll Teacher, Fishing Troll, Halloween Troll and Wedding Trolls (two trolls on a stand.) Each year yields a new Christmas Troll.
A few trolls include LED lights to make their eyes glow. One that caught our attention was the Halloween Witch, with its glowing cauldron. The owners handcraft trolls on special order for people who cannot find a version to their liking.
While numerous gift shops carry the trolls, Ted said most sales originate online. The family has dispatched trolls all over the world. Each comes with a "Troll Handbook" that serves as a field guide for identifying, catching and caring for the creatures.
The world's troll population continues to grow. Ted said the family sells 8,000 to 9,000 each year, with the help of five part-time assistants. The family, Vivi said, is on its way to making its millionth troll.
Studio: Visitors can tour the studio where the Arensbak family makes trolls in east Tennessee. The 5 Arts Studio is located at 150 Troll Mountian Way, Cosby. Tours are given on weekdays and Saturdays. See www.trolls.com for more information
Arensbak trolls have a loyal following among non-trolls. There's an Arensbak Troll Collector Club, and Marianna knew a couple that acquired 500 of the creatures. Ted said they've divorced, and he heard the wife got the house while the husband got the trolls.
While visiting the studio we met a young couple, married three days, who were looking for a troll for their Christmas tree. Another Arensbak troll finds a happy home.
David and Kay Scott are authors of "Complete Guide to the National Park Lodges" (Globe Pequot). Visit them at www.valdosta.edu/~dlscott/Scott