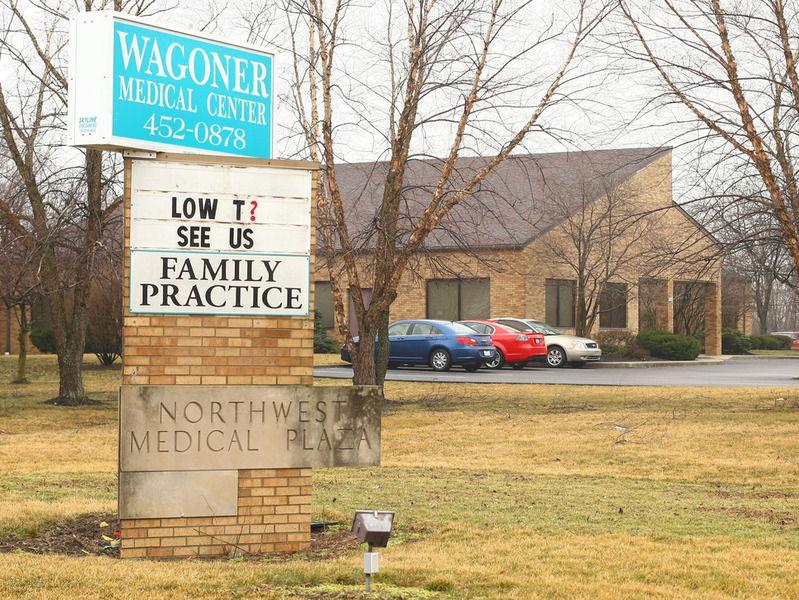 Editor's note: This is the third in a six-part series on the local drug epidemic. This week: Pill mills. Next week: The challenge of treating addiction.
Here's the story of three criminal cases stemming from the illegal sale of opioids.
Two cases involve local pain-management doctors and a litany of felony charges alleging years of illegal and dangerous prescribing practices for hundreds of patients.
The other case involves a local drug dealer and 10 pain pills.
All of them took plea agreements. But the sentences handed down in those agreements reveal a gaping disparity.
Dr. Don Wagoner in 2014 admitted to prescribing opiate painkillers for non-medical reasons to seven different individuals. Six of those individuals died of overdoses shortly after the prescriptions in question were made.
Wagoner faced 20 felony charges and pleaded guilty to eight of them. He was sentenced to two years in prison, but ended up only serving seven months after he was released early by the Indiana Department of Correction.
Dr. Tristan Stonger admitted last year to issuing an invalid prescription for legend drugs and illegally possessing a narcotic drug, as well as committing insurance and Medicaid fraud. Legend drugs are those that require a prescription.
Stonger faced 55 felony charges and pleaded guilty to five of them. He was sentenced to 10-and-a-half years of supervised probation.
John Norris admitted in 2014 to selling 10 hydrocodone pills to an undercover officer for $60. He faced two felony charges of dealing a controlled substance within 1,000 feet of a school and public park.
He pleaded guilty to one charge. His sentence? Twenty years in prison.
That was later reduced to eight years in prison and four years of supervised probation after the Indiana Court of Appeals ruled the sentence was excessive.
It all begs the question: How do two "pill mill" doctors, whom prosecutors say for years dumped thousands of opioids into the community and contributed heavily to drug addiction in Howard and Miami counties, end up with significantly smaller sentences than a man who dealt 10 pills to an undercover cop?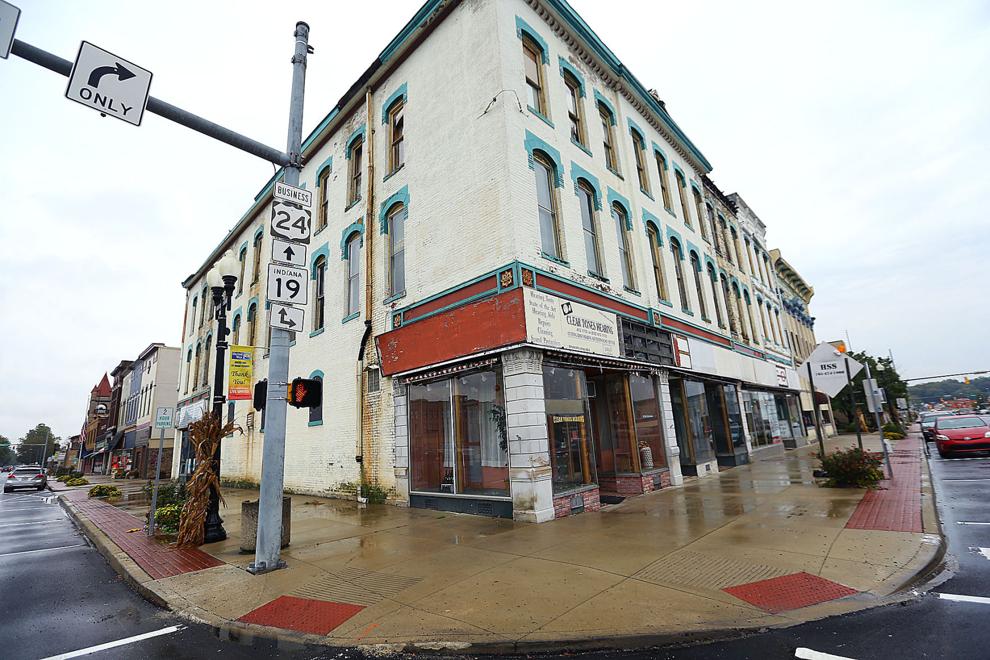 To people directly impacted by the Wagoner and Stonger clinics, the sentences seem like an injustice.
But the prosecutors who dealt with the cases say the plea agreements and sentences were the surest way to guarantee the clinics and the doctors who worked there would never prescribe another pain pill in their lives.
'THEY RUINED SO MANY LIVES'
In 2016, 514 people were arrested nationally and sentenced for trafficking oxycodone, one of the most common narcotic opioids used to treat pain that has a high risk for dependence and addiction.
The average sentence for those oxycodone-trafficking offenders was just over 3.5 years in prison, according to a report from the United States Sentencing Commission.
Wagoner pleaded guilty to multiple felony charges of dealing a narcotic drug and ended up serving just seven months in prison – a sentence far below the national average.
When Jessica Harmon heard about that plea agreement, she was shocked. She said it was Wagoner who got her addicted to pain pills. She had her first appointment to his clinic in Burlington in 2003. Over the next few years, doctors there continued to up her prescription rate without even asking, she said.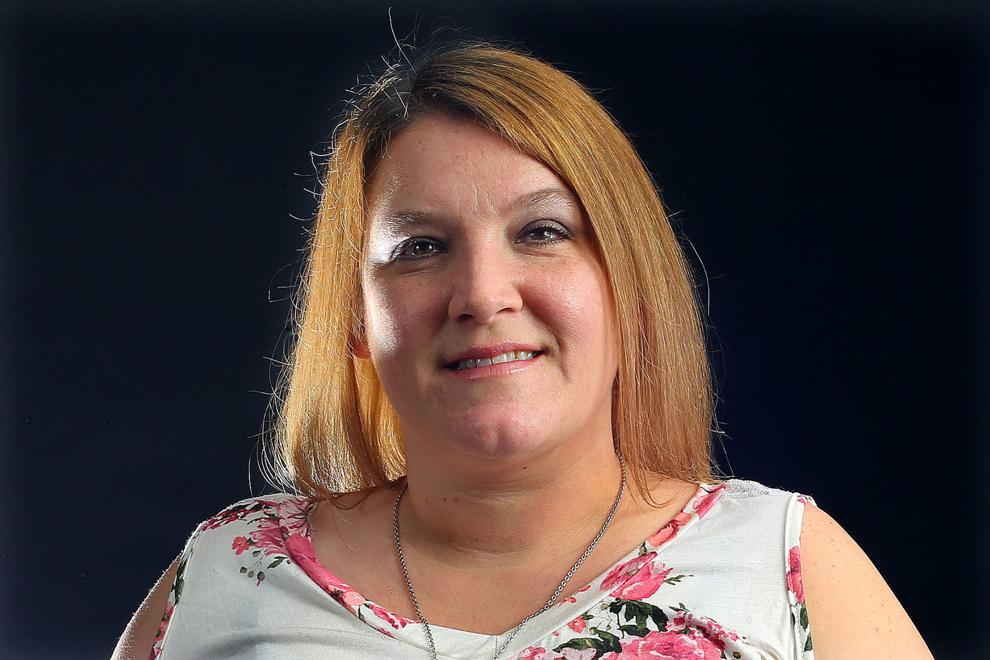 Harmon ended up dealing those pills on the street and getting arrested in 2010 on charges of trafficking, possession of a controlled substance and robbery. She served just over two years in prison on those charges.
So when she heard about Wagoner's plea agreement in 2014, it was hard to believe he was only sentenced to two years, considering prosecutors said his clinic had prescribed vast amounts of narcotic painkillers that were linked to more than two dozen overdose deaths.
"It's just like, 'Wow,'" Harmon said. "I honestly feel like at their own hands they were able to take people's lives and not have any consequences. They knew what they were prescribing was deadly and doing it anyways. To me, that's murder in itself.
"They ruined so many people's lives," she said. "People lost people. They lost their mothers. They lost their sons. They lost their brothers and fathers."
A look at other cases of Indiana doctors charged by the U.S. Drug Enforcement Agency for illegal prescribing practices shows some received much stiffer sentences than the ones handed to Wagoner and Stonger.
In 2005, a doctor from Gary was found guilty by a federal jury of one count of distribution of a controlled substance outside the scope of professional practice and not for a legitimate medical purpose. He was sentenced to five years in prison, followed by two years of supervised release.
Another doctor at the same clinic was found guilty by a federal jury of four counts of distribution of a controlled substance not for a legitimate medical purpose, and two counts of health care fraud. He was sentenced to more than 15 years in prison, followed by three years of supervised release.
In 2008, a doctor in Noblesville was sentenced to six years in prison after admitting in a plea agreement to intentionally distributing a controlled substance outside the scope of professional practice and not for a legitimate medical purpose.
Indiana sentencing laws have changed since then, including a reduction in penalties for drug offenses.
But for Howard County Prosecutor Mark McCann, the plea agreement accepted by Wagoner wasn't about getting a lengthy sentence. It was about stopping him from ever prescribing pills again.
REACHING AN AGREEMENT
McCann said he doesn't deny  the sentence handed to Wagoner was less than what a street dealer selling narcotic pills might have received from a judge. But, he said, equating Wagoner to a street criminal isn't a fair comparison.
That's because Wagoner was a doctor, he said. That means he had legal approval from the state to prescribe the narcotic opioids he was handing to his patients.
"He had the legal authority to do that," McCann said. "So we get into the question of whether he was criminally culpable for these acts or is just negligent … That was going to be the defense's case. They would say, 'My client, Dr. Wagoner, probably made some terrible decisions, but it does not rise to the level of criminal activity that you would see with a non-licensed dealer.'"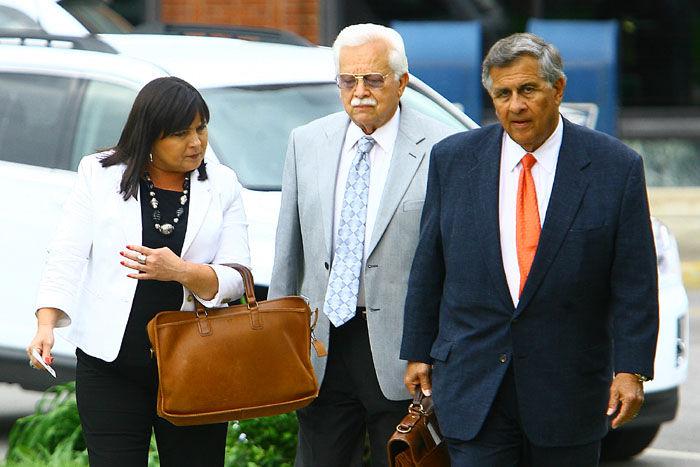 Chief Deputy Prosecutor Ron Byal said another factor in reaching a plea agreement with a smaller sentence was the fact neither Wagoner nor any of his physician's assistants had any criminal record that would demonstrate a history of illegal behavior.
"None of them have been convicted of anything," he said. "The average street thug who has two or three felonies is going to get more time in jail and get a maximum sentence because they have that criminal history. These people don't have a history."
That was the case with Jon Norris, who ended up serving eight years for dealing 10 pills on the street. He had a lengthy rap sheet and was on probation for two other convictions at the time of his arrest.
Then there was the chance that if Wagoner did face a jury trial, he might not be convicted and would escape any kind of penalty. McCann said that was the case for a couple of doctors tried in Indiana on charges stemming from over-prescribing narcotics. He said they both ended up being acquitted by a jury.
He said his office didn't want to see that happen to Wagoner. Although he and his team of prosecutors were ready to take Wagoner to trial, they decided to go with a plea agreement after they learned Wagoner would be open to accepting one.
"We were ready go [to trial]," McCann said. "It almost came down to the wire before a plea agreement was discussed … But there was a risk of acquittal here that heavily factored into our determination as to what the appropriate sentence would be."
Miami County Prosecutor Bruce Embrey said that fact also was a major reason his office offered a plea agreement to Dr. Stonger, who operated Pain Management Centers of Indiana, which had offices in Peru, Bloomington and Indianapolis.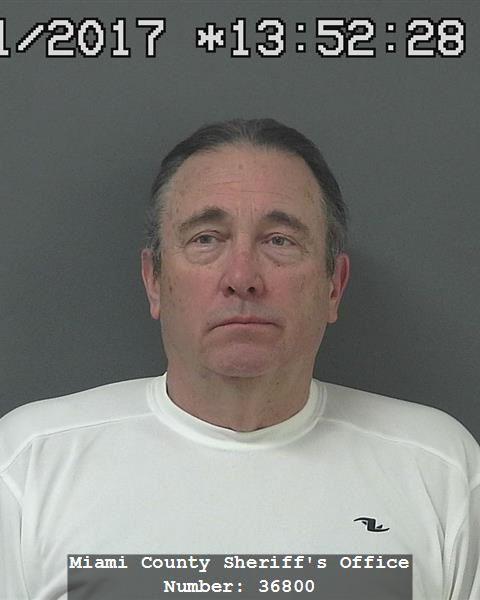 "In his mind, he didn't do anything wrong," Embrey said. "That comes through in their testimony. Juries are used to believing their doctors. It's difficult to convict them."
Howard County prosecutors eventually filed 95 charges in total against Wagoner, his wife and seven of their associates. Out of all the arrests, Don Wagoner was the only one to serve any prison time. The others who accepted plea agreements were all sentenced to probation and in-home detention.
But all the plea agreements had one thing in common. Every doctor and physician's assistant who accepted a plea had their medical licenses suspended for life, barring them from ever prescribing narcotics or any other drug again.
McCann said that was the prosecution's ultimate goal all along: To stop the clinic and the people who worked there from flooding the community with opioids.
"The main goal in going into this was to shut [the clinic] down and see that they didn't deal drugs ever again," he said. "We accomplished that goal."
Miami County Prosecutor Embrey said that was his ultimate goal as well when offering a plea to Stonger.
"We incarcerate heroin dealers to stop the harm; to stop them dealing," he said. "We have stopped this defendant from prescribing by taking his medical license and DEA license. He is done with the medical profession."
SLOWING PRESCRIPTIONS
Greg Westfall, assistant special agent with the Indianapolis office of the federal Drug Enforcement Agency, said the number of pill mills operating in Indiana have dropped dramatically since the Wagoner clinic was closed in 2013.
That's reflected in the number of opioid prescriptions being handed out by doctors. In 2012, there were 112 prescriptions issued per 100 residents in the state. That means every resident was on average being prescribed a heavy-duty painkiller. By 2016, that number had dropped to 84 opioid scrips written per 100 residents.
Howard County also saw a drop from a 174 prescriptions per 100 residents in 2012 to 123 prescriptions in 2016.
Those numbers could drop even more. In January, outpatient physicians in Indiana were encouraged to first consider using ice, massages or acupuncture to treat acute pain, which is defined as pain related to damaged tissue and that will resolve with healing in a matter of days and weeks.
The new recommendations came from the Indiana Hospital Association, Indiana State Medical Association and the Indiana State Department of Health, which collaborated to issue guidelines discouraging the overuse of prescription pain pills.
The new guidelines recommend prescribing opioids only for severe injuries. Even then, doctors are encouraged to prescribe the lowest dose possible and continue using other therapies to reduce the need for pain pills.
An Indiana law that went into effect last year has also helped cut back on narcotic prescriptions. The law prohibits doctors from prescribing more than a seven-day supply to patients under 18 or to adults for whom that is their first prescription from that provider.
Howard County Prosecutor McCann said new opioid-prescribing guidelines should go a long way in helping doctors follow safe practices when prescribing narcotics.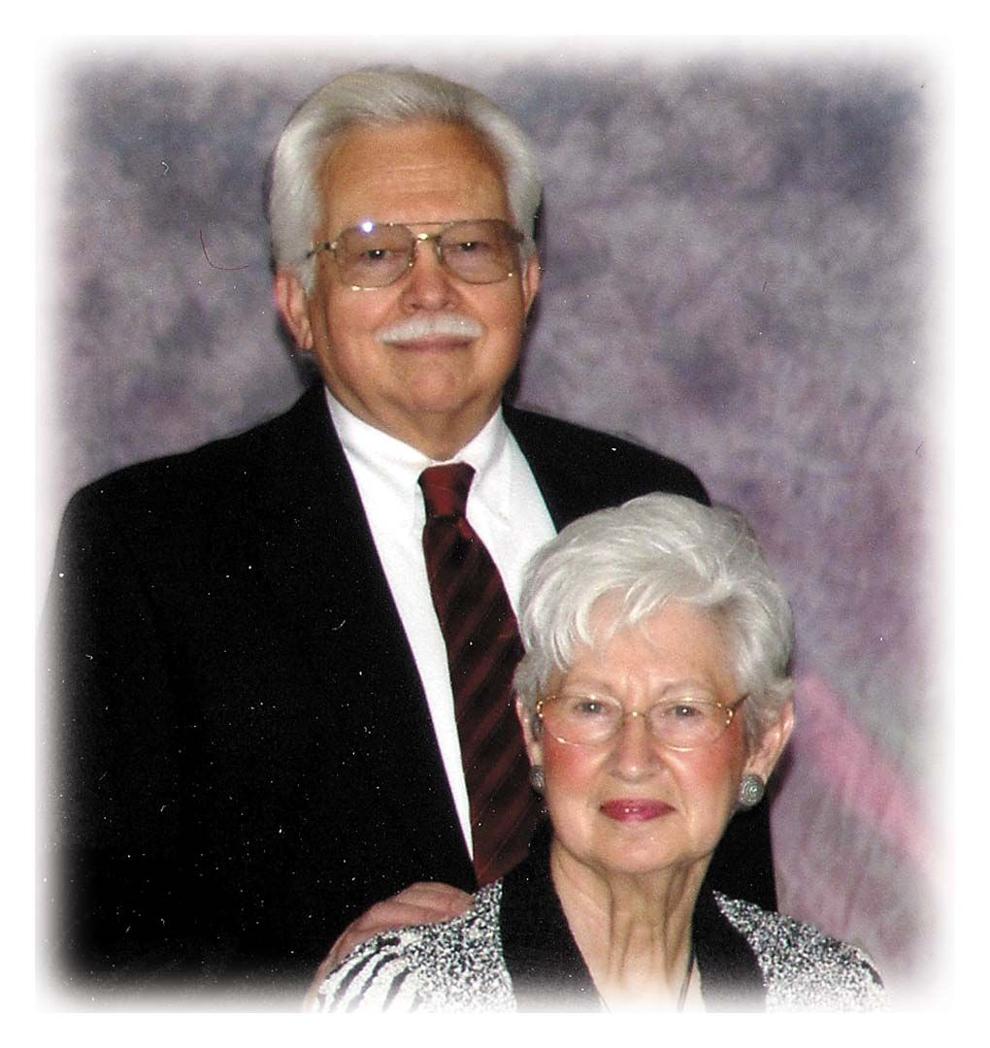 And looking at those guidelines, it's clear the Wagoner clinic didn't come close to meeting those recommendations, he said.
After the Kokomo and Burlington clinics were busted by the DEA in 2013, the arrests sent chills throughout the local medical community, McCann said. Some pain doctors wouldn't see Wagoner's patients out of fear they could become targets for arrest. That forced some patients with legitimate pain issues to drive to Fort Wayne or Indianapolis just to find a doctor.
McCann said that fear has passed and new prescribing guidelines should help local physicians find the best and safest ways to help their patients while minimizing the chance of addiction.
The number of people nationally convicted of trafficking oxycodone also has dropped by nearly 50 percent from 2014 to 2016, plunging from 1,040 to 547. The average sentence on those charges also dropped from 57 months to 44 months over a four-year period, according to the U.S. Sentencing Commission.
DEA agent Westfall said the drop in the state's prescription rate can be attributed to a focused effort by the DEA and other state agencies to crack down on illegal prescribing while also educating doctors about the risks and harm associated with handing out too many opioid prescriptions.
"I'm not here to tell you that there aren't some doctors out there who are not following good prescription guidelines," he said. "There are some out there that see a potential for profit in exploiting the weakness of addiction. Those are the ones that the DEA and law enforcement want to concentrate on."
Two of those doctors were Wagoner and Stonger. DEA agents spent months investigating and monitoring their clinics to build the criminal cases that got them shut down.
And although both doctors ended up with sentences well below the national average, Westfall takes a similar view on the plea agreements as prosecutors McCann and Embrey.
"Whether it's probation or prison or whatever, along with conviction, their medical licenses go away and the threat is stopped," he said. "At the end of the day, isn't that what we want done?"