Bluitt and Son Funeral Home and its owner have filed for Chapter 11 bankruptcy after a court ruled it owes over $1 million to an Indianapolis funeral home for breaching a contract for over nine years.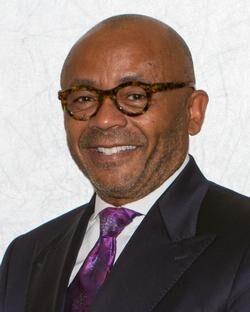 Nathan Bluitt Jr. made the bankruptcy filing on Dec. 13 after a four-year legal battle between his funeral home and Williams & Bluitt Funeral Home (WFG).
Bluitt was the president and sole owner of WFG, but in 2011 he sold and transferred the corporation to other owners. At the same time, he entered into a non-competition agreement with WFG while operating Bluitt and Son in Kokomo.
In 2017, Bluitt filed a lawsuit against WFG asking a court to allow him to sell Bluitt and Son to a third party other than WFG.
What followed was a drawn-out legal battle in which both funeral homes sued each other for various grievances, including violations of the non-competition agreement.
In August 2020, a Marion County judge ruled that Bluitt had violated the agreement for nine years, leading WFG to suffer significant financial losses.
Breaches of the agreement included Bluitt using the Bluitt tradename within a 50-mile radius of WFG, conducting his business operations within 50 miles of WFG and taking actions that were "detrimental" to WFG's goodwill.
The judge also said that Bluitt refused to cooperate during court hearings by providing "incomplete, evasive, and unbelievable responses to Defendants' requests, and defying multiple Court orders to produce discoverable financial records."
That included Bluitt telling the court that documents such as tax returns, general ledgers, bank statements, income statements and balance sheets did not exist. The judge called this a "position that defied belief."
In March, the court ordered Bluitt to pay $1,064,700 in lost profit damages to WFG. The calculations were based on data derived from 722 identifiable services performed by Bluitt and Son that were in violation of the non-competition agreement.
Now, the payment of those damages will be hashed out through bankruptcy court.
In the Chapter 11 filing, Bluitt recorded 17 other businesses or entities to whom he owes a total of nearly $49,000, including $6,000 to the Internal Revenue Service. A Howard County judge has already ordered that a piece of property Bluitt owns in Kokomo be sold, with all profits going to WFG.
In most cases, a Chapter 11 debtor usually proposes a plan of reorganization to keep its business alive and pay creditors over time. Businesses or individuals can also seek relief.
Jerry Smith, Bluitt's bankruptcy attorney, said Thursday the funeral home will remain open and operating as usual throughout the bankruptcy.
"The point of the bankruptcy is to move on with his life and save his business," Smith said. "I have every reason to believe he will successfully emerge from Chapter 11 reorganized with his business intact."
He noted all upcoming pre-arranged funerals are covered and secured by insurance and will happen as planned.
In the midst of the legal fight between the two funeral homes, Bluitt also had his funeral license briefly revoked for a month in 2020 by the State Board of Funeral and Cemetery Service.
The suspension came after inspectors in November 2019 said they found four bodies, including one that was nude, inside the chapel that could be viewed through the windows and doorways. Inspectors said other violations included unsanitary embalming tools and overflowing soiled sheets.
Bluitt's license was reinstated after all the violations were corrected, according to a court filing.
Bluitt and Son has offered funeral service in Kokomo since 1959 and is the oldest minority-owned business in the city, according to the business's website.