Total Seed Production installs solar panels
Tipton business Total Seed Production has recently completed an installation of solar panels at their facility, located at 1375 N. 800 W.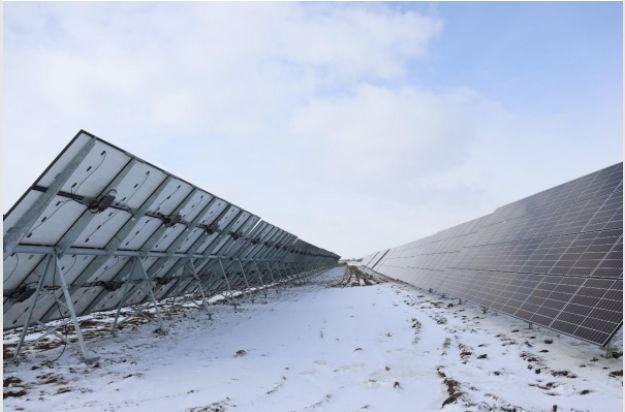 The installation includes 1,632 total solar panels, with a total system size of 522.24Kw, and SolarCam solar stands – made in Fulton County – to provide tracking. Ag technologies, of Rochester, installed the solar panels.
The panels will provide electric energy for half of the businesses' facility, as well reducing operating costs and reduce carbon emissions. Neighbor of Total Seed Production will also benefit, the company says, because the panels will improve the stability of the power grid.
"These solar panels are just another way we are making good use of the land and taking a "greener" approach to our seed production business," Aaron Conaway, Total Seed Production president, said in a press release.
Indiana's online marketplace offers PPE help to small businesses, nonprofits
Local small businesses and nonprofits can now utilize the state's new online marketplace to request personal protective equipment.
As businesses resume operations, those unable to source and procure PPE on their own can go online to backontrack.in.gov/ppemarketplace.htm to order masks, face shields and hand sanitizer. While the first round of available PPE has been reached, small businesses can still place orders online. The marketplace anticipates being able to ship more protective gear in the coming weeks.
Launched by the Indiana Economic Development Corp., the Small Business PPE Marketplace serves as a secondary source for ordering Hoosier-made supplies. Currently, there is no charge, but that could change depending on multiple factors.
Businesses must be registered in Indiana with the Secretary of State's Office, employ less than 150 people, and require PPE to reopen and comply with workplace safety requirements. Examples of eligible businesses include restaurants, retail sales, personal services and office environments.
According to the IEDC, all requests will be evaluated and fulfilled based on work environment risk profile, stock availability and the number of outstanding requests. At times, partial or delayed fulfillment of requests may occur.
Duke Energy Foundation funds $200,000 in crisis relief grants for small Indiana businesses
The Duke Energy Foundation is funding $200,000 in grants to Indiana economic development organizations offering crisis relief to small Indiana businesses.
The company awarded $5,000 to the Greater Kokomo Economic Development Alliance.
"These are challenging times, and the COVID-19 crisis has been particularly difficult for small companies," said Duke Energy Indiana President Stan Pinegar in a release. "These grants will support those businesses that are the backbone of the Hoosier communities we serve statewide."
Indiana economic development groups and other entities such as municipalities will receive $5,000 grants and will then identify businesses in need of the funds.