The iconic Southside Marathon on Washington Street is expected to be torn down and replaced with a gas station and convenience store combo, the site's owners have announced.
Tom Fisher, the lead wholesale representative for Good Oil Company, said the Winamac company plans to tear down the existing building and construct either a Marathon or BP station alongside a convenience store.
It will also feature pizza and chicken, he said, along with a drive-thru window for food and certain merchandise items like cigarettes and other behind-the-counter items.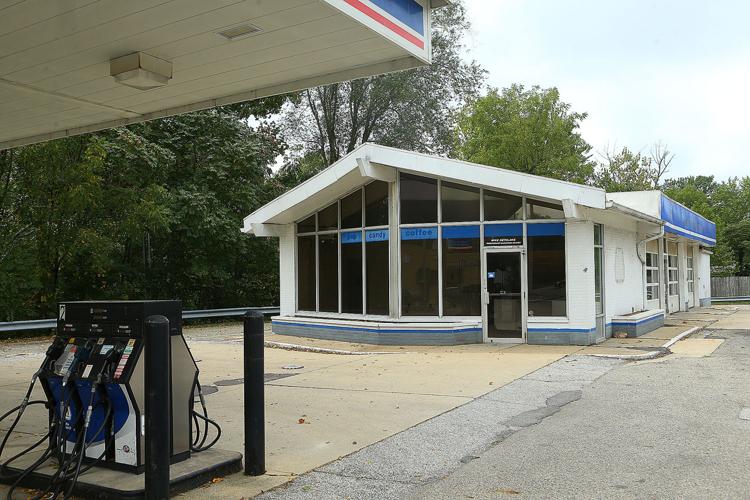 Southside Marathon, which closed in March after being open for more than six decades at the corner of South Washington and West Boulevard streets, offered a full-service gas pump and a three-bay garage where mechanics would work on cars.
The new building will not include a service garage, said Fisher. Also replaced will be the existing fuel pumps, which didn't include credit card swipes and required the customer to come inside to pay. It was a feature maintained by the longtime owners in an effort to create personal interaction.
It all means the site, situated near Indiana University Kokomo, is expected to have a decidedly more 21st-century feel – a development sure to create mixed emotions for longtime customers.
The Kokomo City Plan Commission is expected to vote on Good Oil Company's development plan for the site Tuesday. Fisher told the Tribune he has been in contact with the city and been presented with issues related to the project he believes will make him "spend a lot more money."
The issues, which Fisher declined to reveal, are not major and are common when dealing with municipalities during renovation projects, he said. Nonetheless, he is unhappy with the new hurdles and expects to publicly address them with the Plan Commission on Tuesday.
Fisher has said he hopes to open the new gas station-convenience store next spring, but that will require receiving necessary government approvals.
One group Fisher is happy with, meanwhile, is the family that previously owned Southside Marathon: the Rethlakes.
Good Oil Co. acquired the property from the Rethlakes in April after a nearly three-year process for $395,000, according to property records.
Fisher said he fully understood the Rethlakes attachment to the business, which had been in their family for more than six decades.
"They are really fantastic people. … When they had their final open house to say farewell, I went to that party so I could meet their entire family," said Fisher.
"I definitely was [impressed]. They're great people, the Rethlakes. The whole family is, everywhere I turned."
Mike Rethlake — whose father, Vern, worked with a partner to open the station at 2105 S. Washington St. in 1956 – was Southside Marathon's final owner, describing to the Tribune in an interview this spring the emotions that came with closing the business.
"It's been in my family forever, it's my life. It's all my customers," he said, choking back tears, sitting with his back to the building's tall front windows, where his father's name, Vern, hung prominently overlooking a collection of pumps.
"It's just seeing them kind of go through what I'm going through right here. It's just being sad about leaving them. I mean, I know these people. They're like part of my family, my life."
Still, he said, the time was right.
"It's just tough. You gotta look at it realistically. You know, five years from now, I'll be 70. And if I pass up this opportunity, I don't think I'd have a hard time selling this corner, but then you've gotta clean it. You've got to look to make sure it's clean. And if it's clean now, better do it," he noted, referencing the environmental checks that go into any gas station sale.