CONVERSE — A new gourmet burger joint serving up locally sourced food and a large variety of craft beer is coming to downtown Converse.
And if owner Scott Reeder has his way, his new restaurant called Imagine Burgers and Brews might just feel a little like a bar set in the "Star Wars" movies.
"In those movies, the watering hole where the bar is, there's all kinds of different creatures from all over the universe that are in this one place, all hanging out and getting along," he said. "That's basically my goal: for everyone just to have a really good time, from the employees to the guests."
Reeder started working to launch the restaurant last year inside what used to be Marty's Pub, located at 304 N. Jefferson St., which had been a staple in Converse since the 1940s before closing in 2019.
Now, the building has been gutted and a remodel is wrapping up to turn to the space into a unique dining experience that Reeder said is more "artistically driven."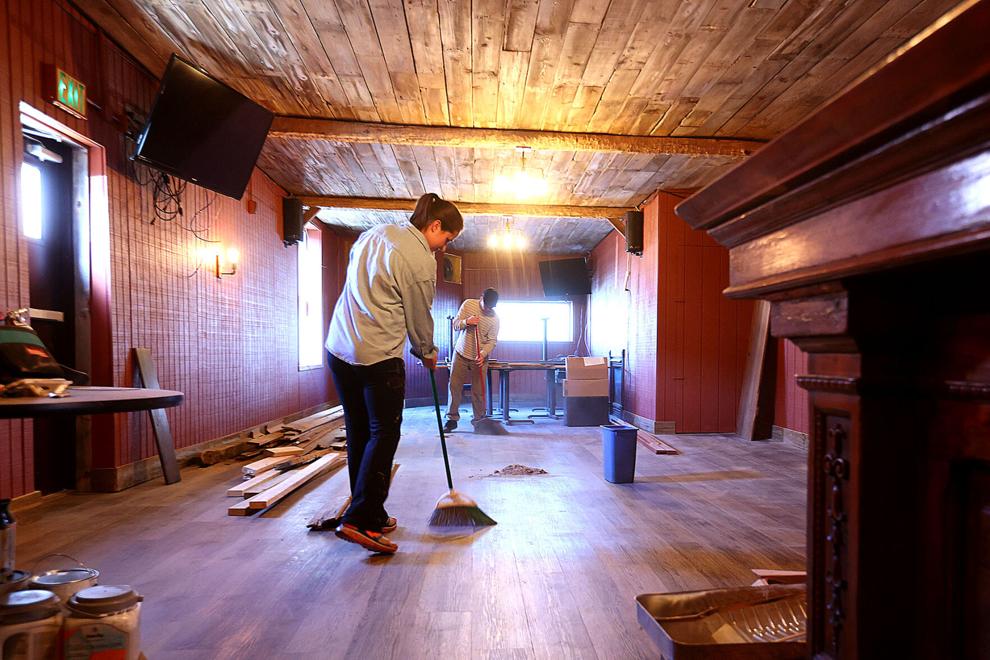 Instead of football or baseball playing on the TVs, there will be live music performances or nature scenes, he said. The restaurant will also have a performance area for live music and other acts.
But the real focus will be on the food — and especially the burgers.
Reeder said they plan to have a menu full of unique items that you can't find at other places. For example, the PBJ burger will have peanut butter and bacon jam on it. The menu will also have a good selection of meatless options, he said.
All the food will come from area farmers. Reeder said the meat will come from around Converse, as well as a farm in Jay County. He's currently working on finding a local source for veggies and other ingredients.
And literally everything on the menu will be made in-house, Reeder said, excluding the butter, cheese, mayonnaise, ketchup and mustard.
"We're focusing on homegrown foods," he said. "We're controlling as much as possible where we're getting our food from. I can sleep well at night knowing I want to give our customers the healthiest option that tastes as good as humanely possible."
The restaurant will also feature 12 beers on tap, 10 of which will be from craft brewers. Reeder said they also plan to have a range of bourbon and whiskey options.
He said the restaurant is set for a family only opening later this month. After that, they'll invite employees' friends and family in to test out the menu and critique the experience.
Reeder said they're aiming to be fully operational and firing on all cylinders in the next couple of months, but will take their time, if needed, to ensure everything is in working order to provide the best experience for customers.
"It's important for us to be around a long time, so we want to get our legs underneath us instead of trying to pack the house right away," he said.
In the end, Reeder said, the goal of Imagine Burgers and Brews isn't to excel at just one thing, but to create a cohesive experience for customers that leave them feeling happy and healthy after visiting.
"We want to put a different spin on things and see what sticks and what doesn't," he said. "We just want to be a unique experience overall for people."