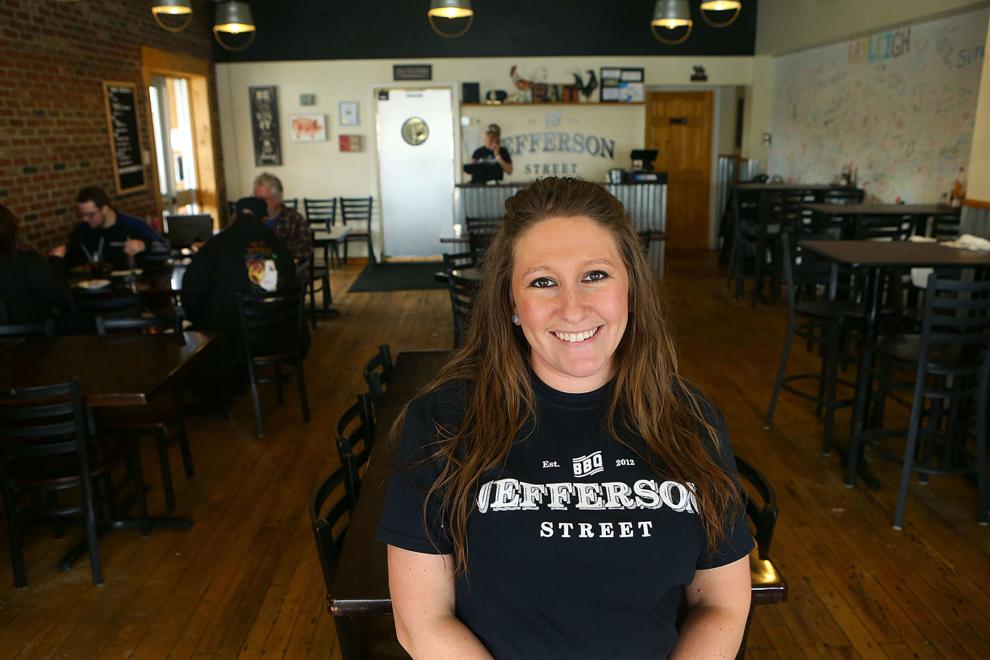 CONVERSE - A staple to locals in the Converse community since opening its doors in 2012 that also continues to lure customers from surrounding areas with its farm-to-fork menu, Jefferson Street BBQ is expanding once again.
The restaurant is in the midst of its third expansion – and biggest by far – in its seven years of service.
"We're doubling our seating capacity," owner Lindsay Dingman Sheffield said. "The other expansions were more geared to our catering company."
The first expansion came in 2014 with another one coming approximately two years later.
Sheffield said the original expansion added more space while opening up a wall that existed between the two units of the business at 101 N. Jefferson Street in Converse. Then, a few years later, the business expanded its kitchen while adding a patio.
This expansion, in addition to the seating capacity doubling, will see the addition of a sit-down bar with an over-21 entrance and a private dining space with buffet service for large parties, along with a second restroom.
"We do a lot of large parties, people wanting to rent out the restaurant," Sheffield said. "Typically, we used to just rent out the whole restaurant and now we're trying to get a space where it's more of a semi-private area."
Though she said there wasn't a firm date set, Sheffield estimated the project to be finished in around six weeks at a cost in the neighborhood of $50-60,000.
The restaurant will add a bar-specific menu in addition to its regular offerings, with "small appetizer-style stuff still staying pretty true to what we do already but just smaller bites," Sheffield said. "We're expanding our specialty drinks menu, and we're looking at expanding our craft beer selection and maybe extending our wine list as well. We're really going to branch out in all three of those areas. Larger beer selection, larger wine selection, more specialty drinks."
The restaurant has made its name with pulled pork and brisket as its top sellers but also features sausages, chicken and ribs along with a variety of sides including staples like green beans, mac and cheese and baked beans along with jalapeno cornbread and white chicken chili.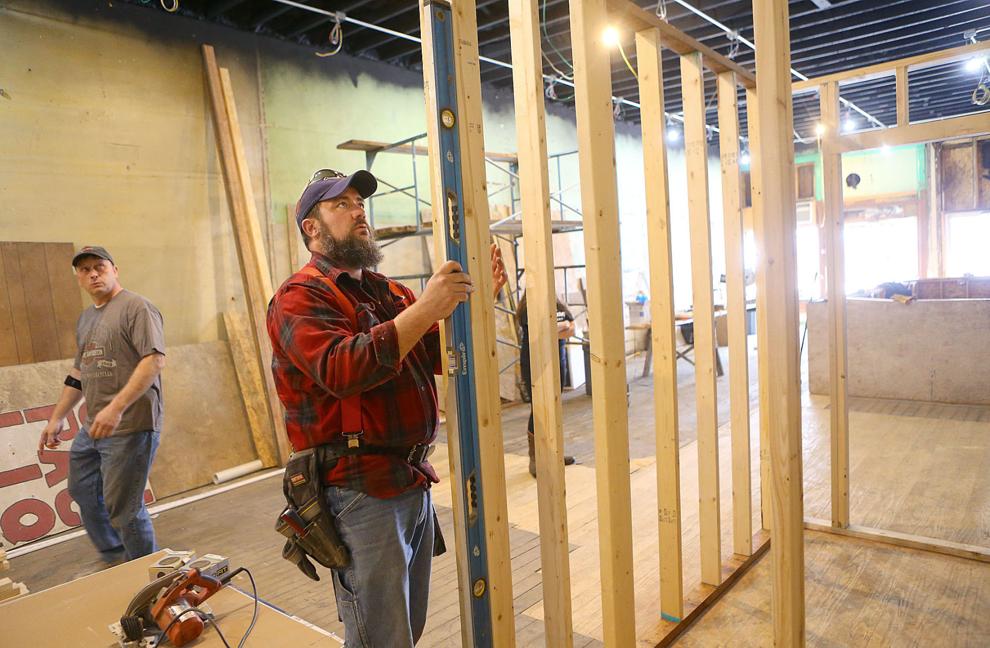 Jefferson Street BBQ is a member of Indiana Grown, a grassroots movement to encourage Hoosiers to buy, sell and share food and products made right in the state.
"I think we've really positioned ourselves as a destination restaurant," Sheffield said. "All of our food, we pretty much try to get everything farm to fork. I think anymore, people want to know where there food is coming from. That I think has really sparked an interest."
Sheffield, a Grant County native, works closely in cooperation with a variety of local farmers and business people. For instance, the restaurant gets its hogs from Hunt Family Farms in Amboy, which supplements its feed with canola and sunflower from Hoosier Healthy Oil in Converse.
"We're doing a cross-marketing thing where we all sort of publicize and I would say that the reason we keep getting new people is from them going out or me going out and people hearing about our story, I think that draws people in," Sheffield said.
Sheffield sees the additional space lending itself to even more opportunity.
"We're going to have more access to do more stuff and then we're going to be bringing back our monthly tasting, it's a course dinner, we sell tickets for it and typically have 50 people max, we do it once a month. We stopped doing them when we started doing the expansion. That will be coming back."
The expansion is just the newest change in the evolution of Jefferson Street BBQ.
"Pretty much everything has changed, except for the fact that we're still doing local food," Sheffield said. "We're just doing it in different ways now. As far as catering, that's gotten huge, and our in-house traffic is huge. We do delivery now, a 10-mile radius around here. And our catering, we go 50 miles."
Sheffield says the business typically employs between 26-30 employees between the catering and in-house staff.
"We actually have retained a lot of the same employees since I opened," Sheffield said. "I have a very good core group on my team. Mostly, our menu has not changed so much. We've added things that have complemented what we already had."
Jefferson Street BBQ is open from 11 a.m.-8 p.m. Monday through Thursday, 11 a.m.-9 p.m. on Friday and noon to 9 p.m. on Saturday.