A sports training business run by a former Kokomo native and former Kokomo High School baseball standout is expanding into its own facility, soon to be located on the city's south side.
Laird's Training LLC will soon be operating at 1441 E. 400 South, just off Indiana 26 and near U.S. 31, as the company recently received governmental approvals for a rezoning effort and its development plan. The company is moving from Bullpen Academy in Russiaville into its own brand new 14,000-square-foot facility it hopes to complete mid- to late-fall this year.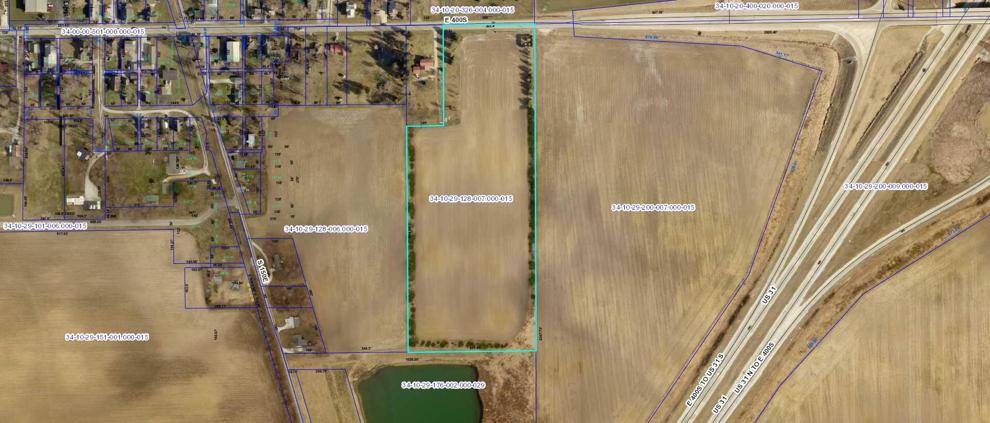 The new facility will allow the 6-year-old company to expand its services and offer more of the services it already offers, such as strength training, baseball/softball lessons, speed and agility training and more, according to Sean Laird, owner and head instructor.
Brand new batting and pitching cages, a weight room, turfed flooring, state-of-the-art technology so athletes can track their progress, pitching speed and more will all be housed in the new facility, all for young athletes from middle school to collegiate level who want to take their game to the next level. While the business specializes in baseball and softball, athletes of other sports — such as wrestling, football, basketball and swimming — will be able to use the facility.
"This is going to be built specifically for athletes," Laird said.
Laird himself is no stranger to competing at the next level, playing college baseball at the University of South Alabama after graduating from Kokomo High School in 2004, where he lettered in baseball all four years.
Laird's career at South Alabama was mired by major injuries, but that didn't stop him from putting up college career stats of a .319 batting average, 23 home runs and 110 RBI's over four years.
After college, Laird came back to Kokomo and started the city's middle school baseball program before accepting a job as strength and conditioning coach for Westfield High School.
It's that experience, both on the field and with the injuries, Laird can bring his training.
"There's so much more we know about the body than before," Laird said. "There's so much more I can help athletes out on because I've been through a lot of that stuff (injuries)."
Most of Laird's Training's athletes are from Hamilton County, which has become the hotspot of travel baseball due to Grand Park Sports Campus in Westfield. Laird said he initially wanted to open the new facility in Westfield but couldn't find the space.
It turned out to be a blessing, though, as the company found "perfect location" near U.S. 31 in Kokomo.
"Being born and raised here, it's one of those things where you want to give back, to help others and to help build athletes here," Laird said.