TIPTON — Construction on a new bridge over the Norfolk Southern Railroad crossing on U.S. 31 is set to begin Monday in a move officials say will dramatically reduce accidents at the intersection.
The Indiana Department of Transportation said construction will take place in three phases running through 2023, which will disrupt traffic patterns. INDOT said that at least one lane will be open in each direction through the duration of construction.
This year, traffic will be reduced to one lane in each direction on U.S. 31 from Indiana 28 to Division Road. During winter months, lane restrictions will be lifted, and traffic will run in two lanes in each direction until the spring.
During the 2022-23 construction seasons, crews will be building the bridge and traffic will be in a crossover pattern. The bridge is scheduled to be complete in the fall of 2023.
During construction, 100 South will be closed to through traffic. A posted detour that is coordinated with Tipton County and the city of Tipton will be utilized during the closure. Local access to all properties within the project limits will be maintained during construction, according to INDOT.
The new bridge will allow traffic to go over the railroad crossing without stopping, which will reduce the number of traffic accidents there, INDOT said.
Approximately seven trains use the rail line every day crossing over U.S. 31, leading to stopped traffic that increases the potential for vehicle collisions and delayed travel times.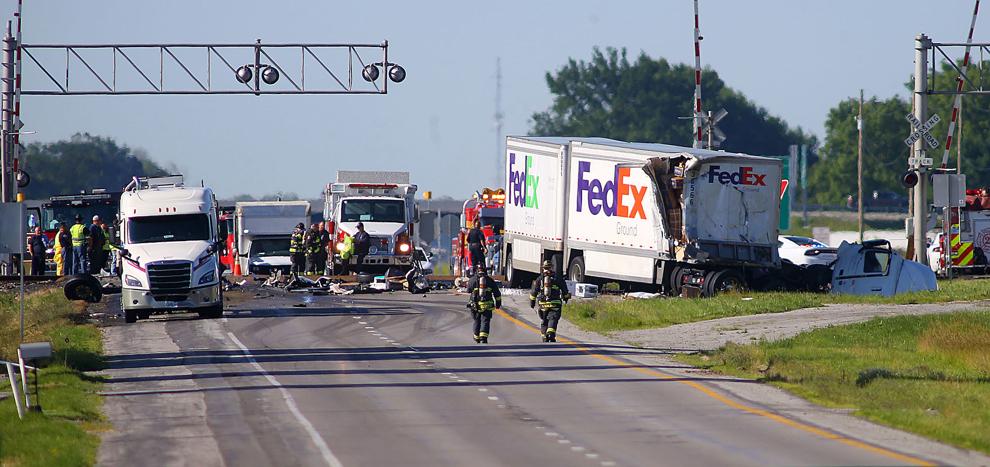 INDOT said that from 2015 to 2019, 53 crashes have occurred along U.S. 31 near the intersection.
To construct the bridge, INDOT has acquired 14 acres of permanent right of way and will remove access to 50 South, where cul-de-sacs will be constructed on both sides of the road.
The project will shift the alignment of U.S. 31 to the west, and the existing northbound lanes will be converted to a 20-foot-wide driveway that extends 1,800 feet south of the cul-de-sac. INDOT said this will be a shared drive that provides access to 50 South for fives parcels.