As Kokomo Mayor-elect Tyler Moore's transition team continues to fill in different department positions, one of the first choices in the process was made Monday morning when he announced that Kokomo Police Department Capt. Doug Stout would be taking over as the city's chief of police.
Stout will officially take over chief duties in January.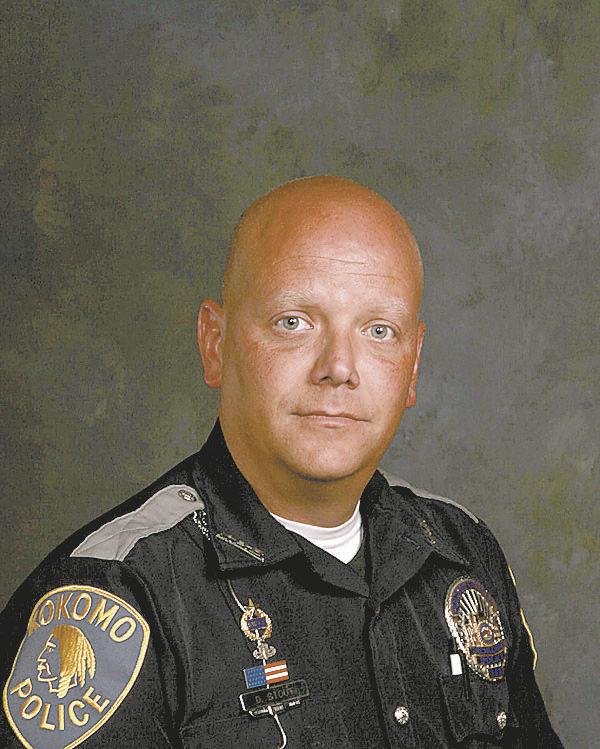 "With public safety as my number one priority, it is only fitting that Doug's appointment is one of my first," Moore said Monday in a press release. "And the public should know that this decision was made only after significant input from my Advisory Committee; from KPD officers, including personal interviews with over a dozen interested applicants for the position; from other members of the criminal justice community; and from numerous community leaders and Kokomo citizens outside the criminal justice system."
Stout joined KPD in 2000 as a patrolman and also carried out additional duties as a member of the SWAT team, a Head Field Training Officer and a member of the department's Bomb Squad Unit, a press release on the subject stated.
From 2008 to 2011, Stout served as a public information officer and a detective, where he investigated all types of serious crimes and conducted undercover operations.
In 2011 Stout was promoted to sergeant and assigned to the Criminal Investigation Division Forensic Computer Section, where he investigated crimes involving computers and other electronic devices. It was during this assignment that in 2016 Stout was awarded the United States Attorney Award from the U.S. Department of Justice for his contribution to a federal child pornography investigation.
He was also named the American Legion Post 6 Regional Law Enforcement of the Year in 2014 and was selected by the FBI in 2012 to work as a Task Force officer in the Bureau's Street Crimes Unit.
Stout was promoted to his current rank of captain in 2016. Since then, he has been responsible for and has supervised the daily 24-hour operation of all three shifts of the Patrol Division and Special Crimes Unit and the 46 employees assigned to both divisions.
In the same release that announced Stout's appointment, Moore also discussed where the pair go from here.
"I am eager to sit down with Captain Stout to begin addressing the public safety concerns raised by the Kokomo community during my campaign," Moore said. "First on our agenda, I will ask Doug to develop detailed recommendations on how we can improve KPD's efficiency, effectiveness and responsiveness, all with the objective of keeping our community safe. Fortunately for Doug and for Kokomo, he will be working with a remarkable group of talented and dedicated KPD officers and staff."
One of those officers in Stout's corner is current Chief of Police Rob Baker, who is set to retire after 32 years with the KPD, the last 12 of which have been as the department's chief of police.
"Doug and I have talked many times," Baker said. "Doug has been a lifelong friend of my wife's family, and I've known Doug since he got on the police department. I promoted him to the sergeant position and the captain position. He's been on my patrol unit for the last few years. He's done a wonderful job.
"He's a great pick," Baker continued. "He's the top of my picks for the chief to proceed me, and I think Mayor-elect Tyler Moore made a great decision by naming Capt. Doug Stout the new chief."
As is the case with public servants like police officers and firefighters, Baker pointed out that he has been in the state's Deferred Retirement Option Plan for the past three years, and his retirement date has been set since that time.
Reflecting on his career with the department, Baker said he's grateful to Mayor Greg Goodnight for the opportunity to be chief of police and has always tried to put the city of Kokomo first when it came to the job.
"It's been a wonderful thing for me, and I've enjoyed every bit of it," Baker said, referring to his years with KPD. I've got to meet a lot of great people around Kokomo. It's a great place to be a police officer, period, and a great place for me for the past 32-and-a-half years."
With the chief of police position now secured, Moore said one of his next decisions will be filling in the position of fire chief for the Kokomo Fire Department.