High school basketball season may be over in Howard County, but Kokomo's Memorial Gym will be filled with some all-star players on Tuesday.
Bona Vista will be hosting its 19th annual Disability Awareness Basketball Game beginning at 5:30 p.m. at the gym. The free event was started as a fun way to educate the community during Disability Awareness Month in March, said Community Education Coordinator Troy Bowers.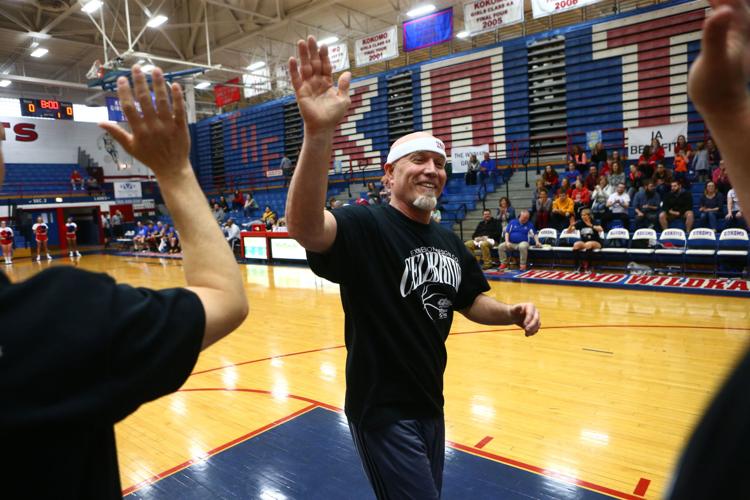 "The game came about as some kind of community event that also celebrates March as Disability Awareness Month," Bowers said. "What we say about the Bona Vista All-Stars team is it's an all-abilities team. People with and without disabilities play together and work together to be on this team and play against the Celebrity team."
The Celebrity team is made up of local business owners, media personalities and other Bona Vista supporters. Bowers said Celebrity team members Mark Jansen, Brad Conwell and Ryan Smalley have been involved with the game since its inception.
Other Celebrity veterans include Z29.5 host Jessica Green, Shelly Wyman of the Wyman Group, Walgreen's Brian Pier, Bona Vista board of directors member Troy Stiner — and the Kokomo Tribune's own George Myers. First-time players, otherwise known as "rookies," are Jimbo Rayl, Joe Thatcher, Joni DeLon, Doc Hicks and Coach LeeAnn Devine.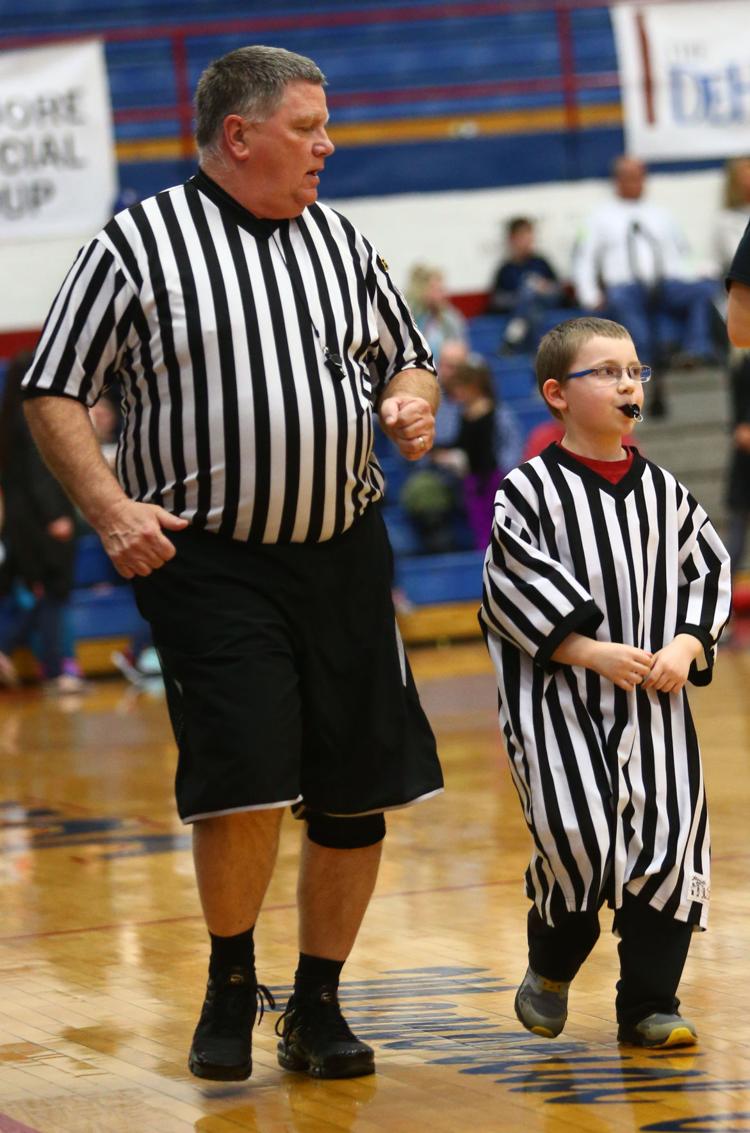 The celebrities will also be competing off the court to raise the most money for Bona Vista. Whichever celebrity player brings in the most donations will win a trophy created by Bona Vista's persons served. To donate to a player, visit http://bit.ly/BVBasketball19.
All of the Celebrity players made their team selections live on social media.
"The past couple of years, we actually done it on Facebook Live," Bowers said. "It helps to build hype."
But, veteran All-Star Coach Donta Rogers doesn't buy into the hype of the celebrities.
"We're not going to talk trash on social media — we are just going to show up on March 12 and show them what the All-Star team is all about," he said.
Rogers, now the executive director of the Carver Community Center, used to work for Bona Vista. He actually played for the Celebrity team during the first year of the Disability Awareness Basketball Game, but offered his services as a coach for the All-Stars the next year. He said he loves the people he works with, so it keeps him coming back every year.
"What I like most about it is the competitiveness of the people with disabilities," Rogers said. "They do have a competitive nature and they want to win. They don't want you to just give it to them — they want to compete."
In addition to the competitiveness, he said he enjoys getting to see his players work together as a team.
"The experience of being on a team — cheering each other on, helping each other out — nothing beats that," he said.
Throughout the game, there will be entertainment provided by Dance Elite, Kokomo Dance Team, Kokomo High School cheerleaders, Kokomo Flipsters Cheer Squad and KAS. There will also be a Pop-A-Shot contest courtesy of Coca-Cola, where people can try to hit a free throw for $1 to win a 2-liter of Coke.
Concessions and Bona Vista tie-dye T-shirts will be available for purchase. For more information, visit www. bonavista.org/2019-disability-awareness-basketball-game/.