Live Music at The Kokomo Country Palace
The Kokomo Country Palace will be hosting two nights of live music this weekend, featuring John Riggins on Friday and multi-platinum singer-songwriter David Ball.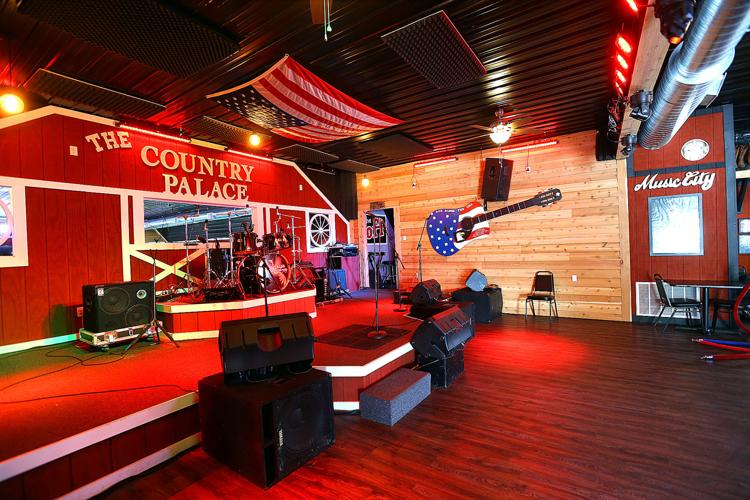 Ball, a Grammy-award winning country music artist, has had 14 singles hit the Billboard charts, including two No. 1 hits, "Thinkin' Problem" and "Riding with Private Malone." His most recent album "Come See Me Soon" is his first new music in eight years. The performance will begin at 6 p.m. Saturday, and tickets are $20 general admission and $30 for admission and a meet and greet.
As a Hoosier transplant in Nashville, Riggins describes himself as a "corn fed boy from Westfield." His influences include Waylon Jennings, Johnny Cash, David Alan Coe and Hank Williams Jr.  He will take the stage at 9 p.m. Friday.
Painting at The Palette Room
Missing the snow? Pick up your paint brushes and head to the Solstice Art Gallery!
The Palette Room will be hosting an afternoon of painting beginning at 6:30 p.m. Friday. Participants will paint their very own Frosty on a 12-by-24-inch canvas. The class is for ages 18 and up, and costs $30 per painter.
Solstice Art Gallery is located at 210 N. Main St. For more information or for tickets, visit www.kokomoartgallery.com.
Last Weekend to Visit The Frozen Sandlot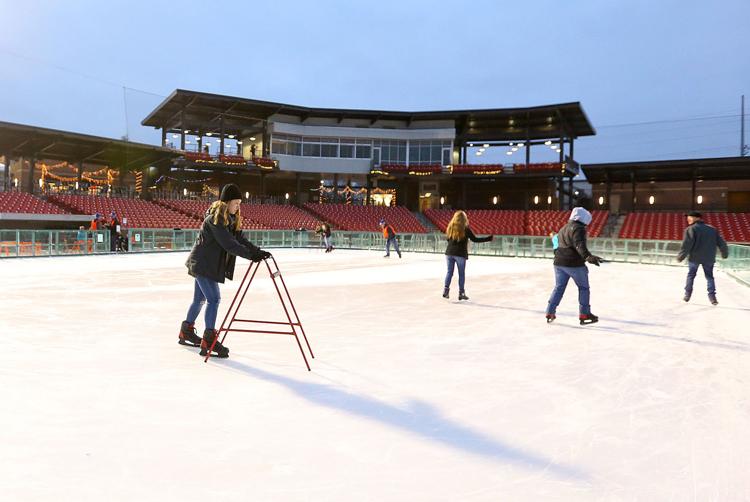 The Frozen Sandlot at Kokomo Municipal Stadium will be open from 5 to 11 p.m. on Friday, 11 a.m. to 10 p.m. on Saturday and 1 to 6 p.m. on Sunday this weekend. This will be your last chance to visit for the season, as it closes on Sunday.
The Frozen Sandlot, a 60-foot-by-90-foot rink situated along the first-base-dugout, is operated by Bridges Outreach, a local nonprofit. Concessions will be available from The Coterie.
Admission is $10 for skaters, which includes skate rental, and $2 for non-skaters. Coupons for a $5 discount will be available at local businesses as well as online at www.thefrozensandlot.com. A list of the businesses offering coupons, along with a full schedule of skating times, is available on the website.
Class in a Glass at Blackhawk Winery
Blackhawk Winery & Vineyard will be hosting Class in a Glass at noon on Saturday.
Class in a Glass is a fun and tasty guided experience that is focused on the fun of wine tasting and pairing. For the first class of 2019, participants will explore a wide variety of pizzas and wines. Come learn more about which wines are great with that perfect, easy, and tasty dinner so that you can wow your friends and family.
Tickets are $25, which includes food and wine tastings, and are available at www.eventbrite.com. Must be 21 or older to attend. Blackhawk Winery is located at 28153 Ditch Road in Sheridan.
Peru Second Saturdays
It's the second Saturday of the month and that means activities for downtown Peru.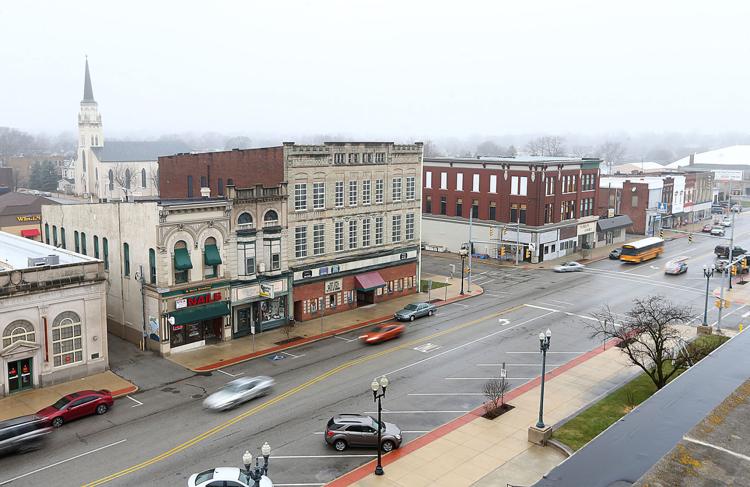 One of the events set for Saturday is live music at Peru Maennerchor featuring Choral Reef, a cover band that performs a little bit of everything. The band is made up of Chris Borse, John Kirk, Bill Godwin, Patty Chambers, Helen Piotter, and Vicki and Lew Little, and they perform everything from Johnny Cash to David Bowie to James Taylor.
Music will start at 9 p.m. at Peru Maennerchor, located at 154 S. Wabash St. For more information, visit Peru's Second Saturdays Facebook page.