If you and your Valentine have cabin fever, don't worry — there's an event coming up that will get you out of your sweatpants and into your dancing shoes.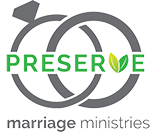 Preserve Marriage Ministries will be hosting its second annual Valentines Gala on Saturday, Feb. 9, at Kokomo Event and Conference Center. The event aims to bring romance to relationships through a classy night of dinner, dancing and both a silent and live auction.
As a nonprofit, Preserve Marriage Ministries supports married couples in their pursuit of a covenant marriage and serves as a marriage resource for churches and their staff. The organization also offers a "Before the Ring" retreat, "After the Ring" retreat, "Bonded By Blue Law Enforcement" retreat, parenting retreats and a 16-week program called "re|engage."
"Our job is to meet couples, give them hope, and determine the best resources for them," said Executive Director Greg Davis.
With a divorce rate of 40 percent and 35 percent of children living in single-parent homes, it is important to strengthen your relationship with your spouse, Davis said.
"I can't tell you how many times a week, and sometimes multiple times a day, that people call and they are hurting and crying," he said. "This is real."
Part of the nonprofit's programming is the "Date Night" incentive to encourage people to date their spouse. For $30, couples can purchase a Date Night button that allows them to use discounts and freebies in dozens of businesses around town on select dates. The money from the button sales helps Preserve Marriages Ministries offer its services to those couples who cannot afford to pay.
The Valentines Gala is another fundraiser for the organization, where more than 80 items will be auctioned during a night of semi-formal fun. Last year, the gala was held at Elite Banquet Center, but it was so popular, it had to be moved to a larger space in its second year.
The Valentines Gala will be held from 6 to 10 p.m. at the Kokomo Event and Conference Center, located at 1500 N. Reed Road.
Tickets are $50 per couple, which includes dinner catered by Elite Catering and a 5x7 photo. Reservations are required and the last day to purchase tickets is Thursday, Feb. 7. To make reservations, visit www.preservemarriages.com or call 765-864-2100.