When Amy Klingler first watched the Rockettes, the famous dance group at New York City's Radio City Music Hall, she was in awe of their precision and artistry.
She also thought there was no way she'd ever become one of the iconic dancers, known for their high kicks and perfectly synchronized performances.
Klingler had been dancing and choreographing since she was a kid at Western Middle School, and had even won awards for her performances. Even so, the thought of becoming a Rockette was a pure pipe dream when she saw them in New York.
"I thought, 'That is amazing. I don't know how you do that,'" Klingler said. "I was so in awe of the show. I admired them so much, but I didn't ever think I could do it."
But just four years later, that's exactly what Klingler had done.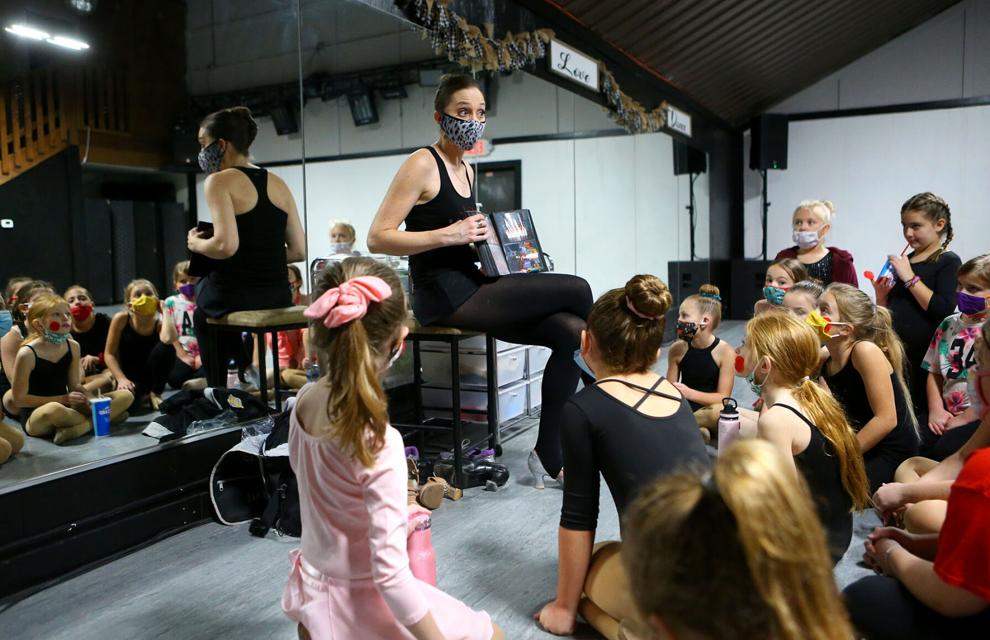 In 2001, the 1996 Western grad was hired on as one of the world-famous Rockettes to dance at one of the most famous theaters in the world. It's a position she would hold for the next 15 years, making her one of the longest performing Rockettes in the group's nearly 100-year history.
But now, Klingler is teaching the next generation of Howard County dancers as a resident instructor at Dance Elite, after retiring from the troupe four years ago. She and her husband moved back to Kokomo in October after buying a house in January.
On Saturday, Klingler was in full Rockette mode inside the dance studio, teaching a group of 7-to-12-year-old girls the ins and outs of being a top-notch precision dancer.
PHOTOS: Rockette Holiday Master Class
With the girls all lined up in a row to practice the world-famous Rockette high kicks, Klingler showed them how to hold their shoulders back to look taller and perfectly time their kicks.
And she gave them an inside secret to being a Rockette.
"You don't do anything without 110% energy," Klingler told the class.
She stuck to her own advice as she kept the students moving and engaged for an hour-and-a-half until the final dance number. When the class was over, they all did a silent cheer together.
"Arms up. Take a bow. You guys did fantastic," Klingler told the girls.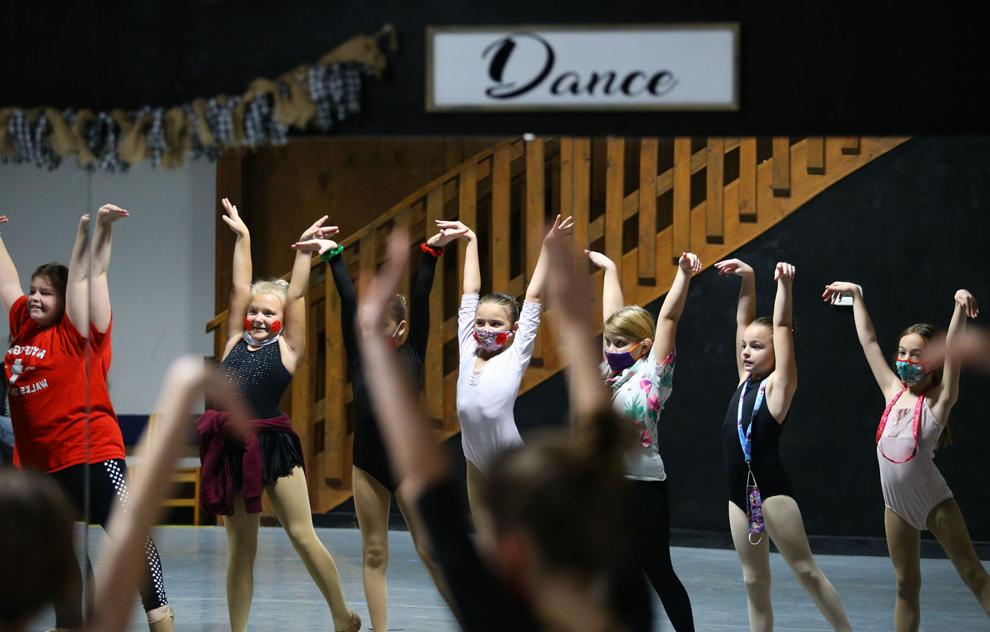 Rewind three decades, and Klinger was just like one of those girls in the dance studio. She said she was obsessed with dancing and choreographing, and that obsession never let up.
But when she graduated from Western High School, Klingler said, she didn't know what to do with her life. She first went to Indiana University Kokomo to study education.
But after some encouragement from a former Western teacher and dancing judge, she decided to enroll at Oklahoma City University, which offered one of the most elite dance programs in the country.
"If you're Broadway bound or if you want to be in the business, Oklahoma City is where it's at," Klingler said. "I can't say enough good things about their program. You know if you're there, you're dancing at an elite level."
It didn't take long for Klingler to become a standout at the university. By the time she was a junior, she already felt prepared enough to travel to Texas to try out for the Rockettes. She wasn't offered a contract, but the group's managers called her to see if she was interested in being put on the shortlist in case they needed an emergency placement.
The next year, Klingler gave it another shot during tryouts in Los Angeles. A few months later, she got a call from the troupe offering her a spot in one of the most exclusive dance lineups in the world.
Klingler said she played it cool on the phone as she accepted a year-long contract and was instructed on where to go next to get fitted for her costumes. But when she hung up, it was a different story.
"When I put the phone down, I burst out into a joyful song and a scream," she said. "I think if I had any arm hair, it'd still be standing on end."
And so started a 15-year career with the Rockettes. During her time in the group, she performed around 3,000 shows in New York and in 30 different cities around the country. She met movie and TV stars such as Hugh Jackman, Jimmy Fallon, Tina Fey and Judi Dench.
But behind the glamour of the job came grueling practices to perfect their synchronized routines. Klingler said to prepare for their famous Christmas Spectacular shows at Radio City Music Hall, dancers practiced six hours a day, six days a week for three weeks.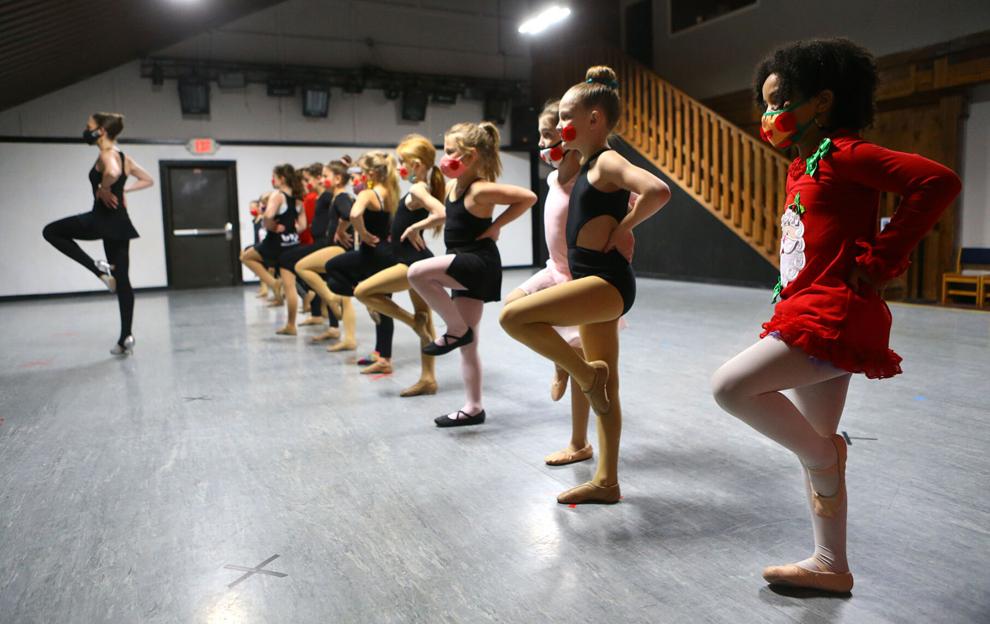 Then came the frenzied lineup of shows that left the dancers exhausted. Klingler said during one season when she first started, she performed 11 shows in just three days. Every night, she soaked in an ice bath to keep her muscles from swelling so she could hit the stage for another full day of performing.
"It's hard. It's rigorous," Klingler said. "After eight years or so, most girls just don't want to keep that up."
But the intense practices paid off when, night after night, the girls pulled of perfectly executed performances that left audiences in awe.
"The routines are almost like mathematical equations," she said. "It's like geometry. There's a lot that goes into the chorography and we're all working together to create this beautiful picture. It's really breathtaking."
But after 15 years, Klingler decided it was time to give up the act. Four years ago, she moved to Seattle, Washington, and started a jewelry boutique along the city's waterfront.
Now, she's back in Kokomo to be close to family, but she isn't done with dancing.
Kari Neuhauser, owner of Dance Elite and Klingler's lifelong friend, said she invited her to teach classes at her studio until June, fulfilling a long-time dream of having Klingler as an instructor for her students.
"It's such a great thing for the kids," Neuhauser said. "The techniques and knowledge she's passing along to the them has been so valuable."
Klingler said it's great to be teaching in her hometown, and after nearly two decades of living in big cities, she's ready to be back in Kokomo.
"I'm loving it," she said. "I love New York and I love Seattle, but I loved growing up in Kokomo, and I'm looking forward to a little slower tempo here."