Editor's Note: To celebrate moms everywhere for Mother's Day, the Tribune asked for your essays about what makes your mom special. These have been edited for clarity and grammar.
My Mother's bluebird
By Riley Case
My mother was a bird watcher all her life. She was good; I still have her lists and notes.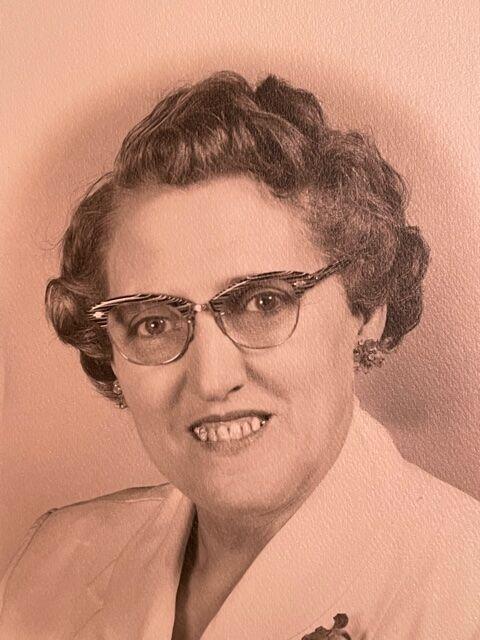 When she was nearly 80, I picked up the hobby myself and so we enjoyed some months together sharing our love for birds. I remember on several occasions her commenting, "I wonder whatever happened to the bluebirds. I haven't seen one for ages."
Bluebirds are not rare but in the 1970s their numbers were diminishing greatly (loss of suitable nesting cavities). They have made a dramatic comeback thanks to "bluebird trails," the placing of bluebird houses.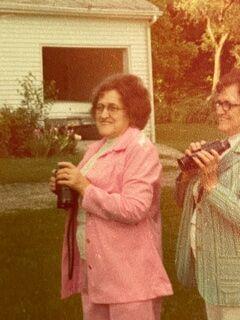 In May 1982, my mother died after a long and painful period of suffering because of bone cancer. The visitation at the funeral home was scheduled for 2 p.m. The family was gathering at 1 p.m.
At 12:30 p.m., because I could not stand the waiting, I decided to take a drive.
There, five minutes from home, at the corner of 100 S. C.R. 200 East, in LaGrange County, I saw a flash of blue, the bluest of blue. A bluebird! It posed on my right side, sang, then flew back to the other side, then posed and sang again. I realized there was a nest in the wooden fence post.
I wept.
I stayed for 10 minutes or so, until I had to leave. I had dreaded the visitation time. But now I cherished every moment, every comment. God was in it. God had sent a bluebird to remind me that all was well.
Missing my mother
By Sarah Hanaway
My mom, Marjorie Jane Wolf, has now been gone so much longer than the time she was alive. My mom passed away when I was 18.
I recently turned 64. I used to think that 18 years was a long time to have had her in my life but as I grew older, I realized that 18 years was not long enough.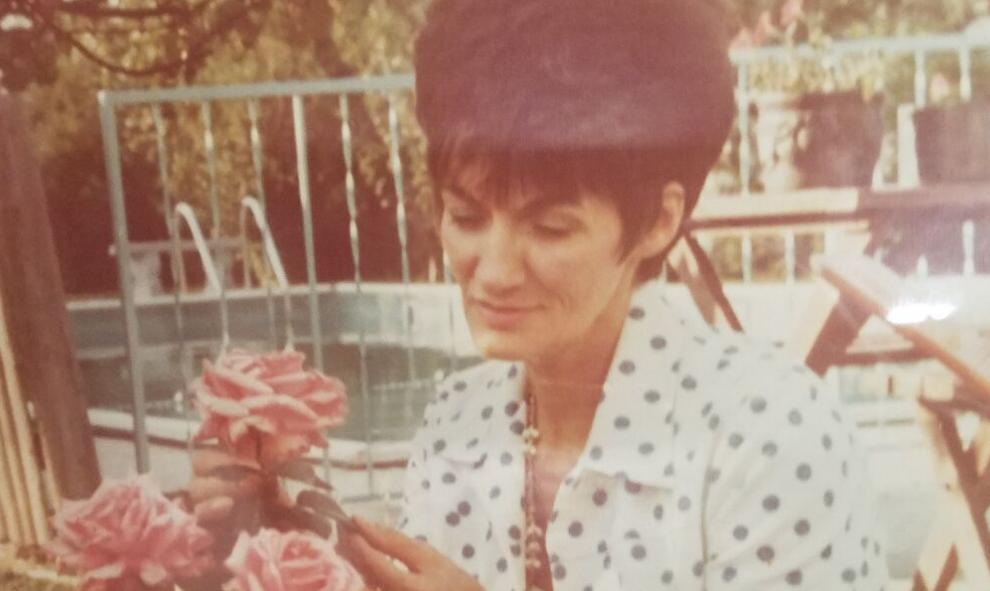 She missed so many of my life events beginning with my graduation from high school. She missed my wedding, she missed the birth of her three granddaughters, she missed my college graduation, she just missed so much. And I missed just as much. We didn't have more time to go to our beach house, more time for family time, more family meals, more time to talk, I just needed more time.
So this Mother's Day, I will cherish the time with my daughters, son-in-laws, my husband and our grandbabies, hopefully making memories with them that will last their lifetime, of time spent with me.
My selfless mother
By Kayla McKay
Most people call her Kimi Winger but I get the privilege to call her Mom.
She is one of the most selfless people I know. She works as a supervisor at Haynes International. She then comes home and helps with dinner, her grandchildren's homework, or bath time. She has always been there for her grandchildren.
I am a recovered addict and in my mess, she helped raise my children. She didn't have to take on being Mom all over again, yet she chose to. In my recovery, she has continually cheered me on and been the person I can talk to about anything.
She has become my best friend. I couldn't have asked for a better mom, grandma, or friend.
Thanks, Mom.
A doctor and a mother By Miranda Meister, Ascension St. Vincent Public RelationsDr. Katherine (Katie) Williams is an OB/GYN at our Ascension St. Vincent Kokomo hospital. More than just a doctor, she's also a mom of four.
Many young people who grow up in small towns move away for college and never return, but Katie's story is just the opposite.
Katie decided medicine was her passion after going on a mission trip with her dad. She went on to complete her education at Indiana University. During her time in college, she decided to pursue the OB/GYN specialty. Time back home in Kokomo helped seal the deal when she saw a big need in her own community for doctors.
Now, Katie is practicing her craft and raising her kids in the same community she grew up in. Katie says this is an "awesome privilege," especially since some of her patients are also friends. She has delivered the babies of some of her childhood friends, including one she has known since she was 7. Katie says there is a different sense of involvement and community when you're in a position like hers.
Dr. Williams tries to instill a sense of community pride in her own children, who are also being raised near Kokomo. She's proud to take a different kind of pride and stewardship in her community.
Strong against all odds By Mattie LivesayMy mom, Barbara, is the strongest woman I know.
She is raising a 16-year-old and she is 69 years old. She is taking care of her husband, who suffers from dementia and he can be a handful. On top of that, she has had to go through radiation on her nose to treat skin cancer.
My mom lives on a fixed income, but she makes sure everything is paid. She makes sure her 16-year-old and her husband have everything they need. I believe she deserves a day where it's all about her and something that makes her relax and feel good about herself.