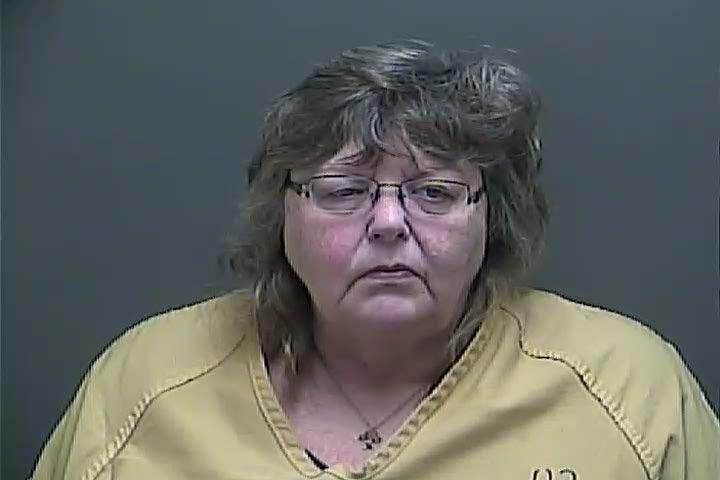 A Greentown woman who police say admittedly left a racist letter at the home of a family with a biracial son was sentenced to 180 days of unsupervised probation during a change of plea hearing in Howard County Superior Court 3 on Tuesday. 
As part of the plea agreement, Deborah Cantwell, 63, was also ordered to attend counseling for what was referred to as her "biases." 
Cantwell pleaded guilty to misdemeanor charges of criminal mischief and harassment during Tuesday's hearing, each carrying probation terms of 180 days. But since the sentences will run concurrently — at the same time — Cantwell's probation period will be complete after 180 days. Another misdemeanor charge of intimidation was dismissed. 
The sentencing stems from incidents in October 2018 in which the father of a 15-year-old boy contacted a Howard County Sheriff's Department deputy and stated that his family's Greentown home had been toilet-papered and a racist letter was left attached to his door, court records stated at the time. 
The typed letter, in which Cantwell later admitted to police she was responsible for, was left in all caps and read, "Your N----- Kid Is Not Welcome," with other details specifying her desire to have a "white neighborhood," police reports noted. 
The 15-year-old, along with his parents, was inside the courtroom on Tuesday, and the family issued a statement to the court stating that they believed Cantwell's sentence was too lenient. 
Amy Pundt, the boy's mother, told Judge Doug Tate that the family doesn't believe Cantwell is truly sorry for her actions and that "hatred doesn't just go away overnight." The family also told the court that while they understand that Cantwell wants unsupervised probation, she might not go to therapy on her own. 
After a brief meeting with attorneys in the judge's chambers, Tate decided to accept the plea agreement, an action he said he did so reluctantly. 
"In my estimation, we can continue to push this out or we can resolve it today," he told the court. "This is not perfect, but I don't want to get between the agreement set between the defense and the state."
After accepting the plea agreement, Tate began to talk about the case in general, calling it interesting. He then addressed Cantwell, who was quietly standing in front of the bench. 
"Ma'am, I don't know what's going on in your head," he said, "but you have got to change."
Telling her to give people a chance, Tate also told Cantwell that there is no place in society for hatred.  
But it was his words directed at the 15-year-old boy sitting with his parents in the back of the courtroom that made Tate's voice grow louder. 
"Years ago, this would not have been a crime," he told the boy. "But the world is changing. I hope through counseling and this case, her behavior can change too."
Tate also noted that that change is "passing people like her by" and that "people who are coming after her won't be like her."