INDIANAPOLIS — A Kokomo man, whom police say helped orchestrate what they believe to be the biggest drug ring in Howard County history, was sentenced to 42 years in prison on Thursday during a hearing inside a courtroom of the Indiana District Court for the Southern District of Indiana.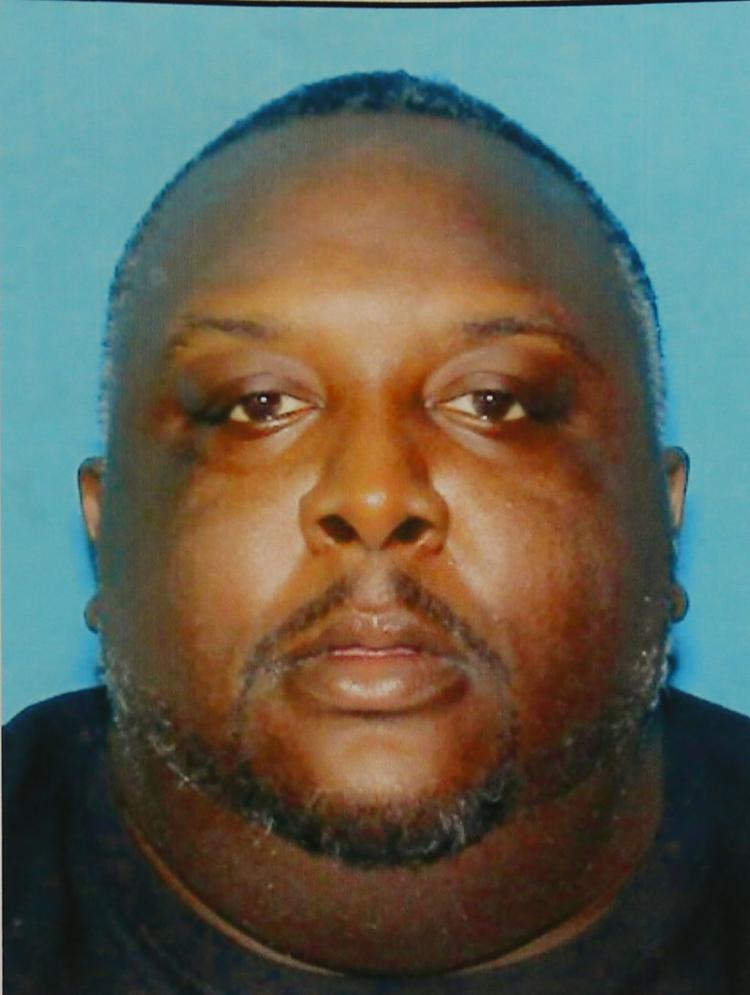 Reggie Balentine, 44, sat motionless in his chair for most of the three-hour hearing, with several family members and friends in attendance, seated behind him in the gallery.
Earlier this year as part of a plea deal, Balentine pleaded guilty to six counts in connection to the drug arrests — now known as "Operation Law and Order" — which took place from December 2017 to May 2018 and culminated in a one-day citywide drug bust that netted more than a dozen arrests.
Those counts against Balentine include conspiracy to possess with intent to distribute and distribute controlled substances, distribution of controlled substances, conspiracy to use interstate commerce in the commission of murder-for-hire, being a felon in possession of a firearm, attempted possession with intent to distribute controlled substances, and possession with intent to distribute controlled substances.
The maximum sentence for four of those counts included life in prison, a term the prosecution argued for during Thursday's hearing.
"Mr. Balentine is not being sentenced for five months of a mistake," Prosecutor Michelle Brady told the court, referring to the drug investigation. "It's a lifetime spent acting as if his wants mattered more than anyone else. He didn't think twice about using other people if it furthered his needs."
Brady then cited several transcripts of phone calls that were placed between Balentine and other participants in the drug ring, noting Balentine was always the common factor.
"Certainly everyone has a role to play," Brady told the court, "… But we also had Mr. Balentine directing folks that were completely dependent on him. … It's clearly leadership."
But Balentine painted a different story to the court on Thursday, in a lengthy letter that he read in which he took ownership of his actions and "begged" for his life.
"First, I want to give praise to God," Balentine said, as he peered down at the piece of paper in front of him. "… I have six counts against me and accepted my own guilt. I am pleading for my life not to be taken from me. … I apologize to my kids, my family and my community. I have a past that was very checkered."
Balentine then noted how his drug and alcohol abuse began early in life because of the environment he grew up in, telling the court he remembers trying marijuana as early as 9 years of age. By the 11th grade, Balentine added, he was lacing marijuana with cocaine.
Balentine then began to address his time in incarceration, stating at one point he has only had "five years free since I was 18," mostly for drug offenses.
"My first child was born while in jail," he added. "… To be numb to the pain of prison, I used drugs while in prison. I was literally raised in prison. … And when I got out, I slipped into old habits. I was a victim of my thoughts. … As much as I wanted to uplift my community, I destroyed it as well. … To all those I let down, I'm sorry. I ask you all to not give up on me. … I've done my part of the destruction of the community, and now I want to be part of the reconstruction."
It was that statement, along with letters from Balentine's family and friends, that Judge James R. Sweeney II said helped inform his decision to give Balentine the 42 years and not the prosecution's plea for life in prison.
"The court considers a lot of things," Sweeney said before handing down the sentence. "… I thought all the way around. Actions are what counts, and you're off the charts on everything. … Drugs are a scourge on our society. … At some time in your life, you were a victim, and now you've victimized others.
"But your many letters and statement today show you're not a monster," Sweeney continued. "Your past doesn't have to define you. … This is your chance to be part of the solution rather than the problem. … I wish you luck."
Balentine is among a handful of individuals already sentenced in "Operation Law and Order."
Just last week, Kokomo resident Michael Jones, 38, was sentenced to 35 years in federal prison, after being found guilty of multiple drug charges during a two-week trial last November.
Also sentenced last December in relation to the drug ring was Deshoun Everhardt and Melissa Baird, who received 14 years and five years respectively.
There also are some sentencings that are currently waiting to be held, according to court documents. Some of those include such participants as Michael O'Bannon and Shaun Myers (both July 30), Jason Reed (Aug. 6) and Georgia resident Pierre Riley (this September).