KOKOMO – A Kokomo Police Department officer arrested a local man on numerous drug charges following a foot pursuit Monday evening.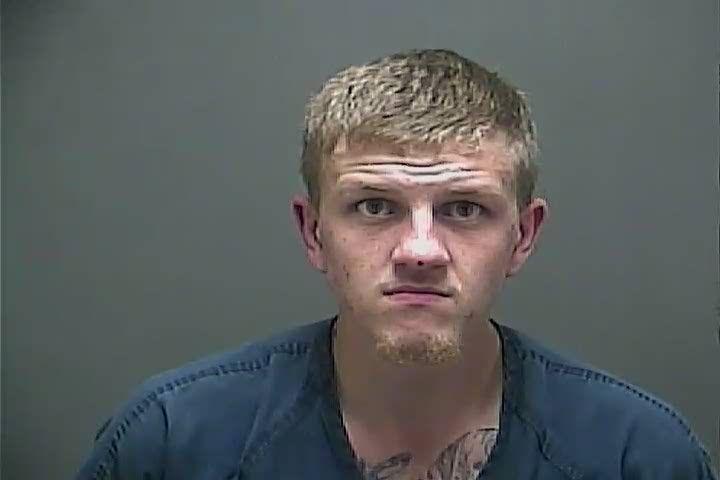 Officers arrested Jacob T. Shiraef, 22, on charges of dealing meth, a level 2 felony, possession of meth, a level 4 felony, carrying a handgun without a license, a level 5 felony, possession of cocaine, a level 6 felony, possession of marijuana and resisting law enforcement, both misdemeanors, and on two warrants for failure to appear in court.
Shiraef is being held at the Howard County Criminal Justice Center without bond.
According to KPD Capt. Tonda Cockrell, KPD Officer Aaron Tarrh was at a convenience store on West Markland Avenue, where he saw Shiraef. Tarrh was aware that there were active warrants out for Shiraef's arrest, and made contact with him.
Cockrell said that Shiraef then took off running, sparking a foot pursuit which lasted a couple of blocks. Shiraef was taken into custody at 11:15 p.m. in the 100 block of West Markland Avenue, and complied with Tarrh after being covered with a Taser. Cockrell noted that the Taser was not deployed during the incident.
Shiraef was found to allegedly be in possession of 19 grams of meth, said Cockrell, and items frequently associated with dealing, including a digital scale and plastic bags. He was also charged for possession of marijuana and cocaine.
Police also say Shiraef was in possession of a handgun.
The two warrants for failure to appear in court stem from instances where Shiraef didn't appear at two separate plea hearings, each for separate counts of possession of cocaine.