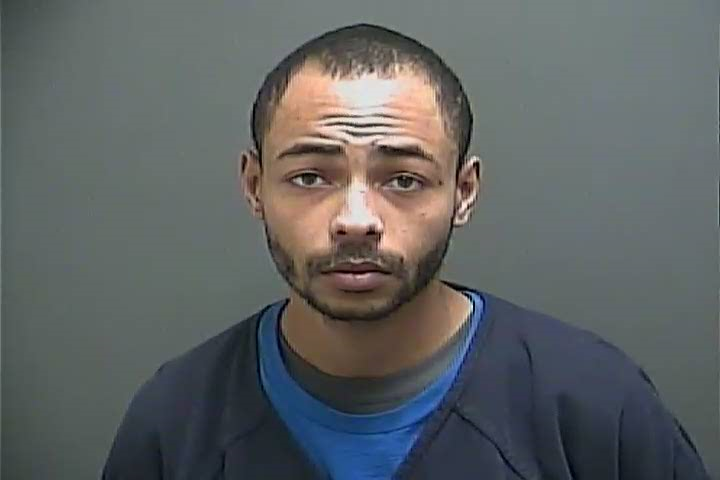 A Kokomo man was sentenced to 65 years in the Indiana Department of Correction on Wednesday, less than a month after a jury found him guilty of murder and aggravated battery in the November 2017 death of an infant left in his care.
Eight-week-old August Minniear had a skull fracture and a hemorrhage on his brain that experts described during the trial as injuries that would have either occurred from being dropped from a distance of several feet or something that would have happened during a high-impact motor vehicle crash. 
The defendant, Jaquail Smith, 23, sat motionless for several minutes during Wednesday's hearing as several of August's family members testified about what life is now like without what they described as their "happy" baby. 
"We are his voice, and he deserves to be heard," the infant's great-grandmother Audry Gard told the court. 
Often speaking directly to Smith, Gard wiped away tears as she stated that August didn't have a voice or a chance at life, telling Smith that the infant "couldn't go away. He couldn't say stop." 
Gard also testified that there weren't enough words to explain August's death, saying that he won't ever be able to celebrate milestones like his first birthday, first day of school, graduation, marriage and children of his own. 
"He never got to experience life, only a brutal death," she stated. 
Kinzie Minniear, August's mother, also took to the witness stand and testified about how her son's death has left a permanent impact on her own life. 
"I feel like you took everything," she stated as she looked at Smith. "I can't take it anymore, and that's because of you. How do you respond to this without anger? I close my eyes and see my son. And right behind him, I see you." 
Smith was also permitted to provide a statement on his own behalf during Wednesday's hearing, and he called August's death a tragedy. He also continued to profess his innocence, saying in part that he loved August dearly and had nothing to do with the infant's death. 
And in what was perhaps the most poignant portion of the hearing, Howard County Circuit Court Judge Lynn Murray told the court that "tragedy" was not a strong enough word to explain what happened to August and said that the horrific nature of the crime reflected Smith's poor parenting and decision making. 
Smith is planning to appeal his conviction and subsequent sentencing. 
Both families declined to comment on Wednesday's sentencing.