Howard County Treasurer
Republican Incumbent Christie Branch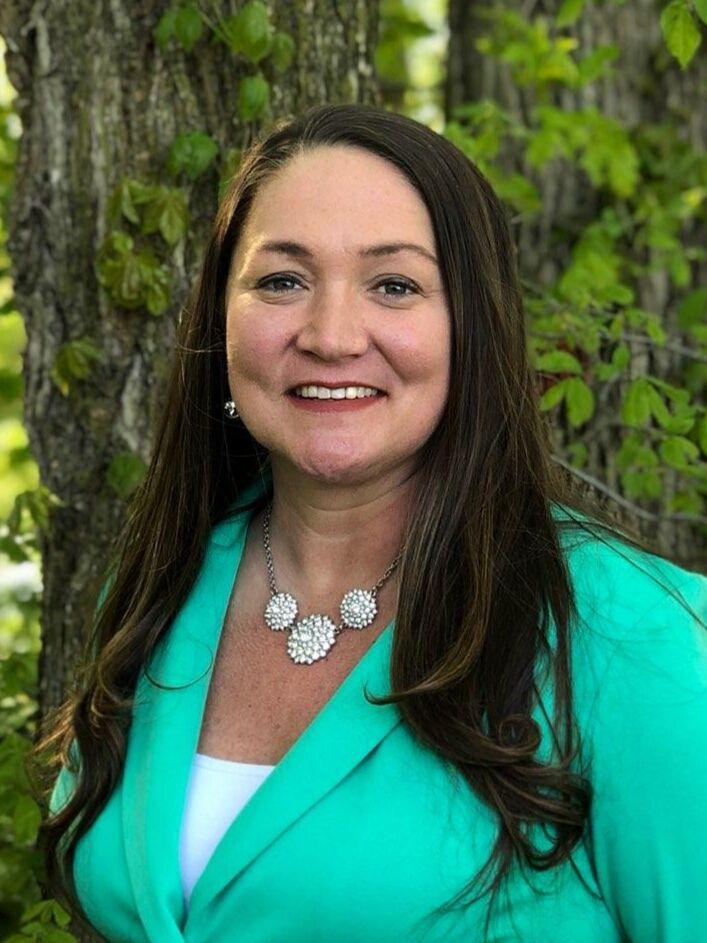 1.) What skill set/experiences makes you qualified to be the Howard County Treasurer?
I have been employed in the Howard County Treasurer's office since 2013, and because of my prior management and administrative background Treasurer Wes Reed appointed me chief deputy after his election in 2016. Now I am currently the treasurer after being caucused into office in January of this year.
 2.) What changes/improvements, if any, would you make as treasurer?
While I was chief deputy we put a heavy emphasis on customer service and implementation of processes like online bill pay. These adjustments significantly reduced wait times and I intend to continue to improve in that direction.
3.) What safeguards would you have to place to ensure proper collection and allocation of taxpayer money, i.e. how would you run the office?
Our dedication to using technology to better serve our taxpayers has proven effective even in the midst of a global pandemic. While other communities may be struggling with revenue I'm proud to say we still have a 97% collection rate for this year's spring taxes. If elected I will continue to stay on the cutting edge of technology and provide a workflow that is both user friendly for taxpayers and efficient for our staff.
Democrat Ed Foster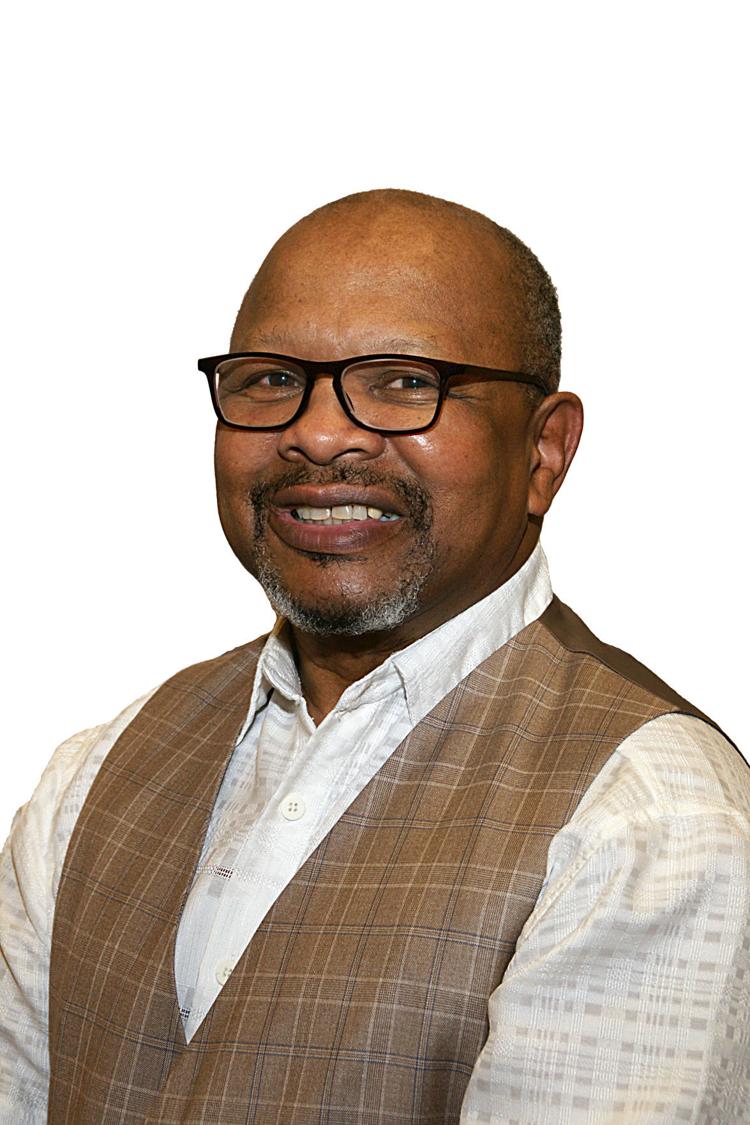 1.) As a degreed accountant from Wayne State University with over 35 years of accounting experience working with nonprofit and for-profit corporations, I am uniquely qualified for the position of Howard County Treasurer. My understanding of budgeting, auditing and finance further support the additional value that I would bring to this office if elected.
2.) If elected Howard County Treasurer, I would like to strengthen the lines of communications between the Auditor's Office as well as other Howard County governmental offices. I would also like to find additional ways that property owners can pay their taxes by offering payment plans and additional online services. I would also like to improve on taxpayer and customer services to the public. I think that taxpayers need to have more knowledge about their tax bill and how their tax money is being used and allocated. And finally, I would like to change the way the annual property tax sale is handled as I believe it's not cost effective the way it's currently done.
3.) With over 35 years of managerial experience, financial planning exposure and accounting compliance, I have the advance knowledge and skill set necessary to execute the responsibilities and duties of the office of Howard County Treasurer. I will stay focused on mandated rules and guidelines on carrying out these duties and responsibilities, as I believe there currently exists satisfactory safeguards to ensure proper collection and allocations of taxpayer's money. However, in this fast-paced and changing environment, I believe significant changes are coming in accounting, auditing, and the way that the Treasurer's office is presently doing business. With my vast experience and background, coupled with a wide array of technological understanding, I am adequately prepared to adjust and carry out these potential technical changes. And when you elect me, I will prove that I was the best candidate for the job of Treasurer of Howard County.
Howard County Commissioners District 2
Republican Incumbent Jack Dodd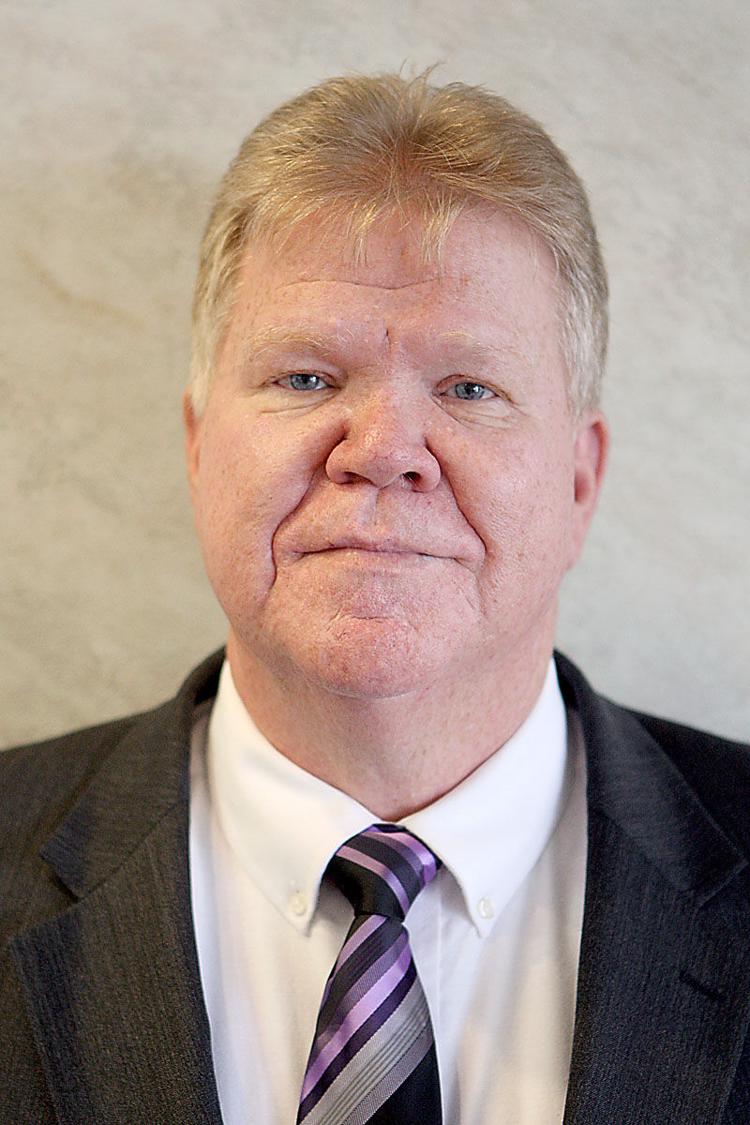 1.) What is your stance/outlook on the proposed solar park near Greentown and renewable energy in general?
As our nation moves forward in the quest for more energy, there is a need for renewable energy. As far as the Greentown solar project goes, it is a massive plan. Currently the plan is for 1,800 acres of prime farmland to be used for solar panels. I continue to ask the question as to why Greentown? I will carefully listen to all residents of the area, especially the elected officials from that section of the county.
The loss of the prime farmland and the impact on those homesteads that have chosen to not participate and would be surrounded by solar panels would have a negative impact on those homes. Those families would suffer adverse surroundings for years to come.
I understand the location of the substation and the ability to feed the generated power back into the power grid and the need for renewable energy. But have you ever heard of converting used land back into prime farmland? There are many places in the USA that can provide excellent locations for renewable energy locations. As it stands today, I am not 100% convinced that Greentown, Indiana's prime agriculture farmland is that place.
2.) Commissioners have a good amount of economic development income tax to spend. What types of projects would you like to see county EDIT money spent on?
EDIT funds are a tool in the tool box of our county. The funds are provided through a local income tax (LIT) paid by our citizens. Projects that provide a return on that tax is where I would like to see those funds used. Examples would be startups. Assisting small businesses to become established or "seed money" is another example.
Assisting businesses during the COVID times was a prime example. Seeing our county become more diversified in small businesses that may support bigger business would offer a return on those funds is another example. Returns are not only measured in financial means. Quality of life improvements for citizens can also be a return.
The utilization of EDIT funds to attract businesses would be another use. We have a wonderful and vibrant county. We need to market it and let it be known that we are open for business. We stand at a crossroads and with the gateway between Indianapolis and South Bend, we make an excellent location for business placement. Working with other community leaders to make the best use of our EDIT funds is instrumental in leadership roles.
3.) How would you grade the county's COVID-19 response and how would you handle the pandemic response moving forward?
Howard County Commissioners took a strategic and bold leadership role in protecting lives in Howard County in early spring. We did not do this on our own. We listened to and followed the advice of our Howard County Board of Health and other local medical health leaders. We believe that we have a county health physician for a reason. Did we save lives? Does a sheriff's deputy who just took an impaired driver off the road save a family of four from that driver 5 minutes down the road? We will never know, but we did what we believed was and continue to do what is in the best interest of the public.
We have flattened that COVID curve. Our numbers remain stable. Moving forward, now that the state has moved to Stage Five, we can begin to return to a stage of normality. We can't let down our guard. We need to stay vigilant.
I have appreciated the effort of Howard County citizens during the difficult times.
Democrat Rick Emry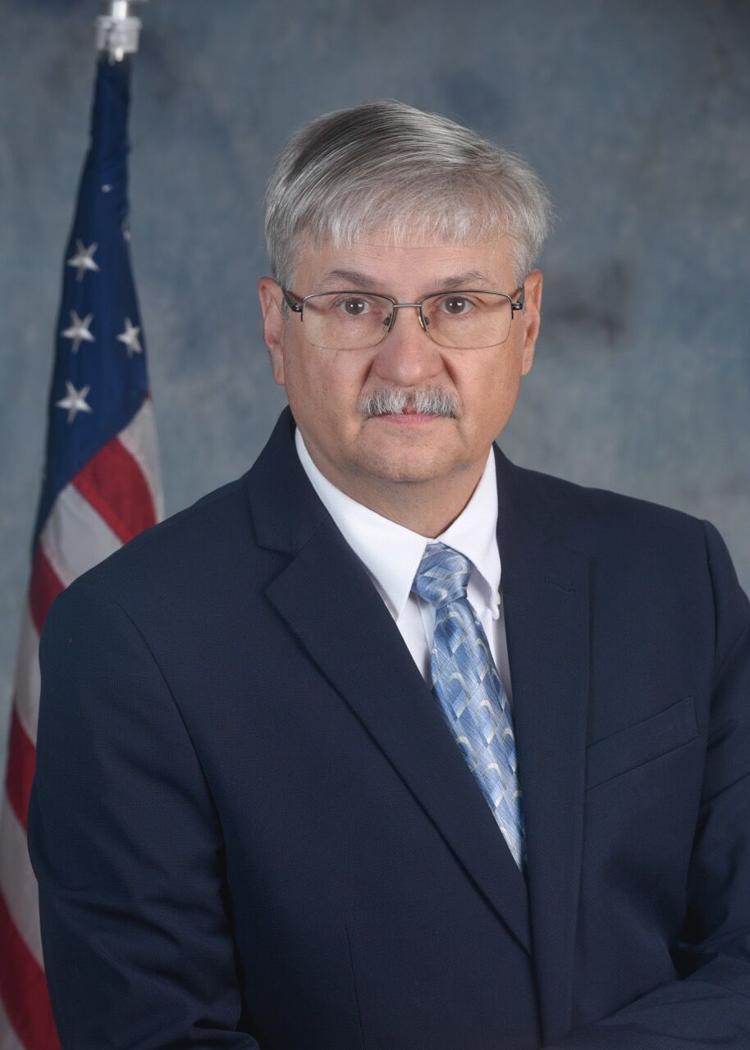 1.) This issue has many facets. I have worked in a coal fired power plant and dealt with the EPA requirements with coal and discharging heated condenser water back into the river. The county heard about this issue over a year ago and should have already come out with a policy, like some of the surrounding counties have already done. Generally, we do not tell a farmer what they can and cannot grow or raise on their land. So, if a farmer were to choose to make electricity and sell some, then the farmer should purchase the panels and install at their cost, just like they would if planting grain or raising livestock. I also feel that we should be putting solar panels on contaminated lands first before expanding to working farmland. If you think we are not already contaminating our land just take a walk through a landfill and count the tires and car batteries that people have thrown away.
2.) I would like to see a major cleanup of all areas of the county, improve the safety and condition of our streets, removal of yard waste. We could do this by bringing back a program that we had in the mid 70's (a federally funded program call CETA for under privileged kids), where we used high school students to clean up curbing, painted the corners of intersections. This program instills a work ethic and allows the student to earn some spending money. We should look at starting this program back up locally. There is little evidence that you will be able to stimulate economic activity or create jobs when you are required to reduce public services. When you expand the quantity and the quality of public services, this can lead to employment growth and promote economic development. Like the movie "Field of Dreams" quote "build it and they will come," clean it up and they will come, but don't tear down a row of house and put up a bunch of townhouses in order to hide what is behind those townhouses. People will see through it and around it. We need to address overcrowding in the jail, work release for women, snow removal in the county and the condition of our roads.
3.) I would give the county a grade of B. We did not overwhelm the hospitals. I think the county could have communicated better. This county has three commissioner's and Kokomo has a mayor; but it was always Commissioner Wyman front and center. I got the feeling that Mr. Wyman was the only one willing to put himself up front and center during the crisis. As your commissioner, I would ensure that every statement coming out of the commissioner's office would be a joint and united statement even if we were not in total agreement. We need to listen to the experts and leaders need to lead by example. This also includes law enforcement. You may not agree with the mask policy, but it is in effect, and if you are inside then you should have a mask on and you should remind people that they really need a to put a mask on so that we can get through this.
Howard County Council At-Large
Republican Martha Lake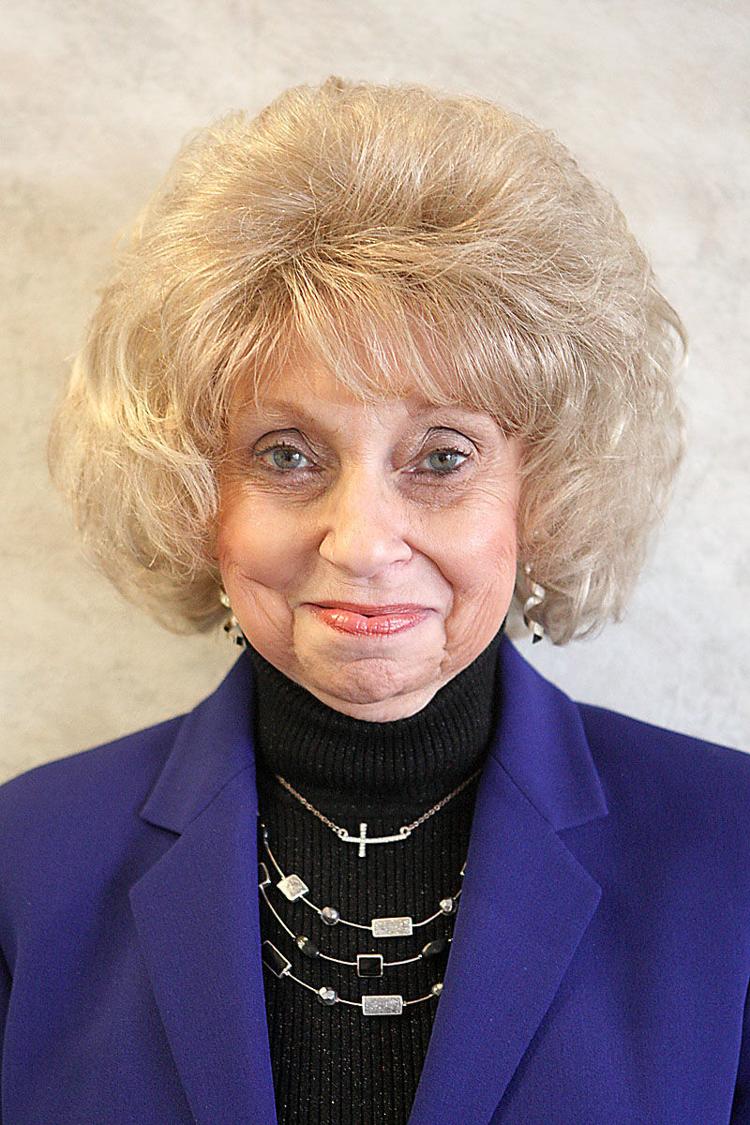 1.) The financial effect of COVID-19 will likely have to be dealt with next year during the 2022 budget sessions. What will be your guiding philosophy be during those budget sessions?
My guiding philosophy will be to stay vigilant and continue to watch the revenues coming into to county and working with all department heads and elected officials to keep expenditures down, while continuing to provide the necessary services. And, where possible, keep expenditures to a level that does not increase the approved 2021 budgets unless required by state statute or in order to implement a more cost effective way of operating and providing necessary services. COVID 19 will continue to affect us for at least through 2022 and 2023. The council must work together to know and understand the priorities and fund proper recourses accordingly. The key is to be watchful, so we can make necessary revisions if funds dictate that we must.
2. The county and city have worked together on recent, large economic projects, such as the hotel and conference center. What is your view on the city and county working together on such projects and how would you evaluate whether or not the county should commit money to future projects?
I believe the city and county working together is great for the growth and prosperity of our community. However, due to the fact that the county is state mandated to provide required services, those services must be funded first. After we know we have been able to fund those required services, money should be committed to provide for constructive future projects. If money continues to be managed wisely, we should be able to do both.
3.) The county council recently approved the hiring of up to five new deputies aimed at fighting drug crime thanks to a federal grant. Come year four, the county will have to pay 100% of the deputies' salaries. Are you supportive of such an action and how should the council prioritize money to deal with crime and jail overcrowding?
As everyone knows, this is an ongoing problem. The sheriff has said he needs the five new deputies and has agreed to cut his current budgets to be able to afford the new deputies now and even in that fourth year. However, if there is a time when the money would not be available, the sheriff and the county council would have to work together to make sure the community is protected not only by law enforcement, but by accountable financial management.
As a member of the Howard County Council, I would look not only to the sheriff, but to the taxpayers regarding the jail overcrowding problem. The bill goes to the taxpayers, but the taxpayers are also affected by the consequences of doing nothing. The community needs to stay involved and to speak up. I believe right decisions will be made when we all listen and work together.
Republican Incumbent Jim Papacek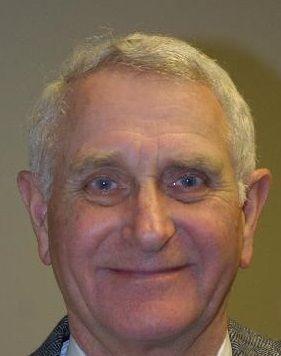 1.) The County Council being the fiscal body for the county and working with the Auditor's Office and County Commissions, has put the county in a strong financial position.
While the first quarter revenue came in under what was forecasted, the second quarter was better and trend is continuing. The county is debt free, unemployment claims are down, property tax payments came in at a higher rate than expected and request for addition for appropriations
were lower than expected. The council just finished setting the 2021 budget. With elected officials, departments and employees working together and living within it, plus an improving economy, this county should be ok.
2.) I agree with the city and county working together on economic and other projects. However each project needs to reviewed individually before committing any money.
3.) Yes, I am very supportive of this action. The council and Sheriff's Department will need to work together on prioritizing of this money. I have a few suggestions:
While overpopulation has been an issue, a number of programs have been implemented, such as work release and hiring a magistrate. They have helped reduce the numbers some. I never thought they would totally solve the issue, though. Like or not the county is going to have to build an additional pod on to the jail in the near future I would prefer to be proactive rather than reactive. There needs to be a women's pod added and possibly another male pod. If the county started today it would probably be at least a year or longer the county could start building.
I would like to see a task force made up members from the Sheriff's Department, commissions and county council to start planning the expansion of the jail.
Republican Daryl Maple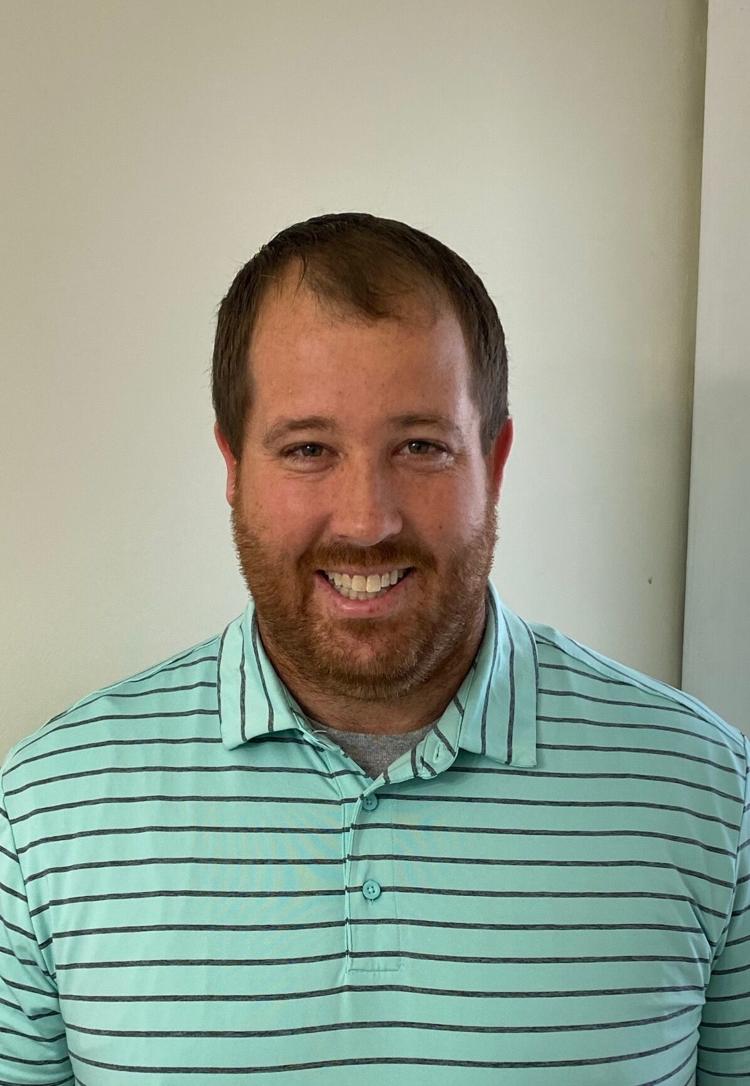 1.) My philosophy will be to ensure that the basic government needs of the county are maintained with the allocated funds. That is priority one. Then, once the basic needs are met, we can see what is leftover to fill in for the extras. I also think communication with the departments prior to budget time will be key to make sure we have a good understanding of what they are asking for in their 2022 budgets.
 2.) I feel that the city and county can and should look to work together on some projects to further enhance the development around the county. We need to ensure that the county government is functioning properly first before we invest more dollars into such initiatives. There are good joint opportunities out there to investigate but we need to ensure we are taking care of the necessities first.
3.) From my understanding the sheriff's department has the discretion to hire up to 5 deputies if needed and if it fits into the approved budget. I am supportive of keeping the necessary staff in place to ensure we are protecting our great community. The council, during the 2021 budget hearings, gave the flexibility to the sheriff's department to utilize at their discretion to make these decisions. I would need to see more of the forecasted data to make an informed decision.
We also need to look at the bigger picture and be aware that more officers fighting drug crime will mean more arrests, and therefore more inmates, which in turn can lead to increased traffic through the jails, the courts, the prosecutors, etc. So, in my opinion we must be careful on hiring too many if we are not prepared for the unintended side effects.
Democrat Warren Sims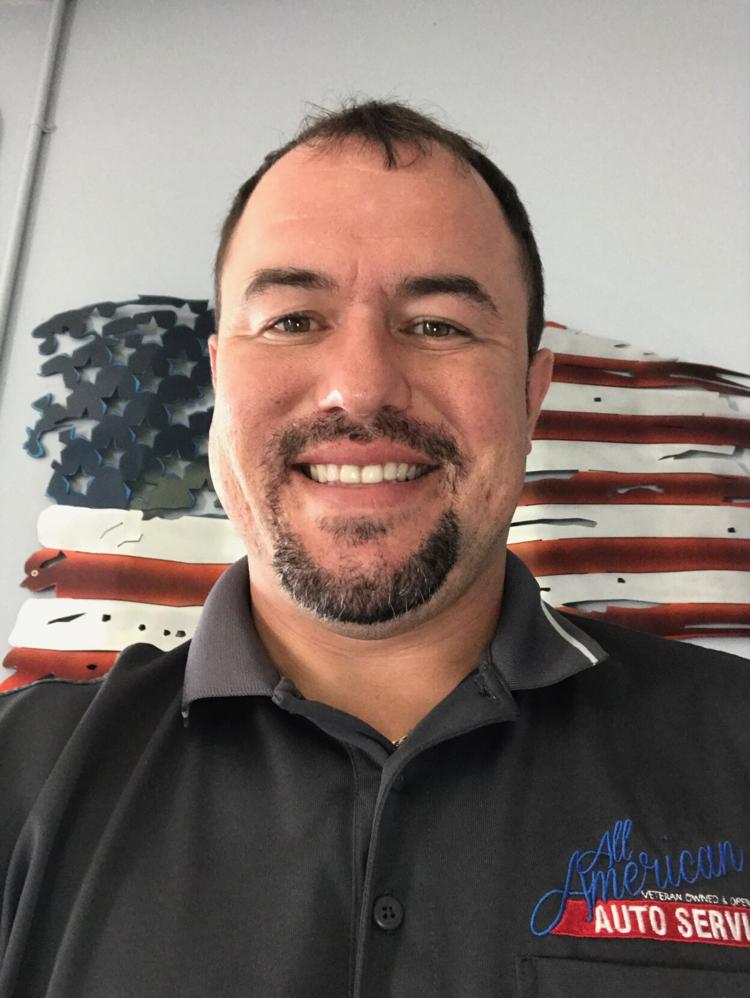 1.) Moving forward through 2021 and beginning to talk about 2022 budget and how COVID has affected the budget will and can only be identified as 2022 budget talk gets closer. Much like how we run business, we will have to weigh in all factors and spending to ensure we maintain profitability, maintain staff and project growth. Very basic understanding of needs vs wants and how to do we get to the other side and not lose a foot hold on progress. Reevaluating goals and projects may be part of that process and we collectively will have to get understanding from all departments as to how we get back on track and identify the shortcomings from the pandemic. Working together for resolution and moving forward will be crucial.
2.) The city and county working together should be welcoming to many. We should encourage progress through collective thinking and ideas. Whether the city stands alone or the county stands alone or they work in conjunction on various projects, we owe it to the community to have growth, transparency and accountability. I personally don't see an issue with county funds being utilized in some degree for various community projects within the city limits. Projects like the conference center, proposed industrial park and anything that is a benefit and opportunity for citizens in Howard County are facets to continue to grow and have positive economic impact for all of us.
3.) I commend the current county council for approving this program and bringing on the 5 deputies. I was fortunate enough to sit in and observe that meeting and watch a decent debate. As mentioned by the Sheriff, these deputies will have a focus on combating the drug issues in Howard County. Again, through reporting and transparency we hope to have a better handle with the issues at hand. In regards to funding these 5 deputies on year four, we will have to find a way to secure those funds. Beginning the process of evaluating the reports and success of these deputies now and all the way through the next three years will help the council with an educated idea of the needed additional personnel. At that point, we can't put a dollar amount on public safety. If evaluation and reports show the need, then we work through year 4 and beyond. The overcrowding of the jail and getting crime off of the streets obviously go hand in hand. We will have to evaluate the current issues and decide is expansion is necessary or if we have alternatives available for temporary housing or programs to keep offenders detained at home.