It's been a busy spring with bodies bustling about Ivy Tech's Kokomo campus, but it's not just the students creating a buzz of heavy traffic around the area.
Well after this Friday's commencement is finished and another semester and school year have officially drawn to a close, construction crews will keep the campus hopping over the summer as work continues on the $43 million Kokomo Campus Transformation project.
The largest project the local campus has ever undertaken, the school is well on its way to completing the first phase of the project as crews near the end of extensive renovations in the 40-year old main building as well as continued construction on the two-floor Health Sciences and Nursing building.
"The big push right now is the health professions building," Ivy Tech Chancellor Dean McCurdy said. "We'd really like to have that fully ready for fall and we're still on track to do that."
That building, which will house programs including Dental Assisting, Medical Assisting, Health Care Support, Paramedic Science, Respiratory Care and Surgical Technology as well as Nursing and Practical Nursing programs, will offer a new look to those approaching the campus on Morgan Street.
Crews have been working long hours to stay on pace with the project, which includes construction of a new 35,000 square-foot building to the existing building structure that is being renovated. The new building will feature tall windows, letting in lots of natural light.
"There is still lots of work to do, but they're cranking it out," McCurdy said. "It's not quite 100,000 square feet. It's probably 90,000," McCurdy said of the overall building space, which will include a large community room for events. "It's pretty spectacular."
The building also has a dedicated area that will hold some of the automation and robotics department. On a recent tour of the facility, McCurdy said that FCA spent a lot of time helping to design those spaces so they look very similar to a modern manufacturing facility in order to really recreate the look and feel of the environments those students will be entering after graduation.
Overall, the project in its entirety will see the renovation of more than 200,000 square feet of building space into new classrooms serving more than 100 programs at the campus.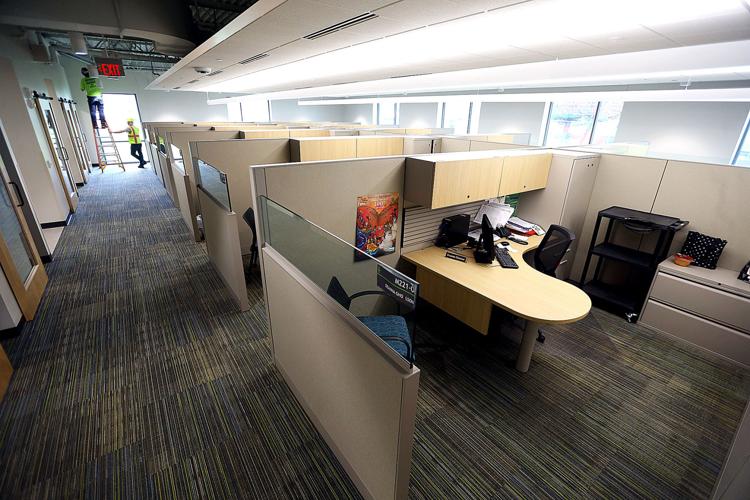 "I'm probably most excited about the connectivity and the quality of student spaces," McCurdy said, noting that there will be several lounge spaces for students to use where they can gather in between classes, which he sees as important in terms of furthering student retention.
"We want them to stay on campus and really to invite the community in as well."
This is the third project of this scope that McCurdy, who took over as chancellor at the Kokomo campus in 2017, has been involved in over his career and he said this is by far the most complex of any of the schools where he has previously worked.
It's also the second largest state-supported project in the history of Howard County aside from the $155 million U.S. 31 bypass that opened in 2013.
While the full scope of the project is $43 million, $40 million of that is from an appropriation in state funding approved by the Indiana General Assembly, with the remaining $3 million left to the responsibility of the school, which it is working to raise through community philanthropy with "The Time is Now" capital campaign.
"We launched a campaign last February and then our campaign went public in August," Ivy Tech Executive Director of Resource Development Kelly Karickhoff said. "We have a great campaign cabinet that represents all the communities across our service area."
The goal is to reach the $3 million mark by the end of the year. Northern Indiana Public Service Company (NIPSCO) kicked off the community effort with a $25,000 donation last year. Karickhoff said just over $1.85 million had been raised in the campaign as of late April. She noted that Ivy Tech employees have given collectively over $250,000 to the project.
"Throughout the region since July 1 we've had over 450 face-to-face visits with individuals and companies just talking about the project and what we're trying to achieve," Karickhoff said. "For Howard County we do have a matching dollar-for-dollar match through the Community Foundation for gifts under $10,000."
Karickhoff said the most common question she gets is whether people would view this as a regional project. The answer is yes.
"We've had the city and county of Tipton give a gift together for this project," Karickhoff said. "We've had the same thing happen in Miami County. We've had individual gifts coming from all the communities that we serve."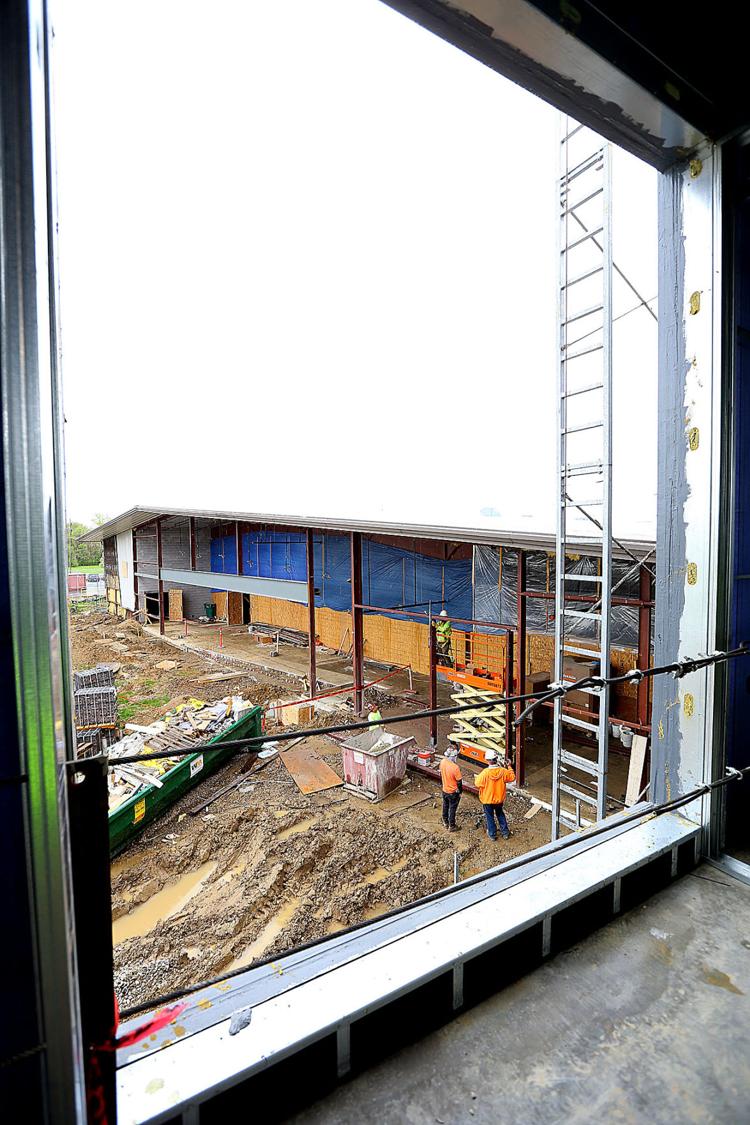 Karickhoff said some of these communities don't have an Ivy Tech, or the ones that do, such as the Logansport campus in Cass County, understand that not everything can't be offered at all campuses and most students who start at one of the other sites in the region are likely going to continue at Kokomo.
"So they see the benefit to their community and workforce," Karickhoff said. "They do see us playing a really pivotal point in that and our location is central to everybody."
Karickhoff said those interested in learning more about the project or looking for ways to donate can go to ivytech.edu/kokomotransformation.
The breakdown of the $43 million is as follows: Health Sciences and Nursing Programs (projected cost $12 million); Automotive, Diesel Lab and Agriculture Programs (projected cost $7 million); Technology Programs (projected cost $8 million); and Campus Infrastructure (projected cost $16 million).
Of these, the Automotive, Diesel Lab and Agriculture programs will be housed in a building that will see construction of a 15,000 square-foot addition being added to an existing building that will be renovated and repurposed to house Automotive Technology, the Diesel Lab and the Agricultural program along with updated classrooms and faculty offices.
In addition to the portion of the Health Sciences and Nursing building devoted to technology with automation and robotics, two more buildings will also see renovations for the Advanced Manufacturing, Informatics, Industrial Technology, Machine Tool, Welding, HVAC, and Engineering programs along with updated classrooms and faculty offices. One of these buildings is the main building, which is nearing completion of its renovations.
Once the main building – with renovated classrooms, administration and faculty offices as well as additional student lounges and commons areas – and the Health Sciences and Nursing building are complete, full attention will swing to the remaining two buildings in the project.
"The other two buildings at this point we're looking at fall of 2020 when they'll be done," McCurdy said. "The goal is to get construction going there this summer."
Improvements to infrastructure will include additional classroom and student area renovations, along with new walkways and greenspace, new drives and parking for about 500 cars.
McCurdy said hundreds of light poles will be put up over the summer, along with lots of landscaping and beautification in the central area of the campus including trees and grasses to present a much more walkable area.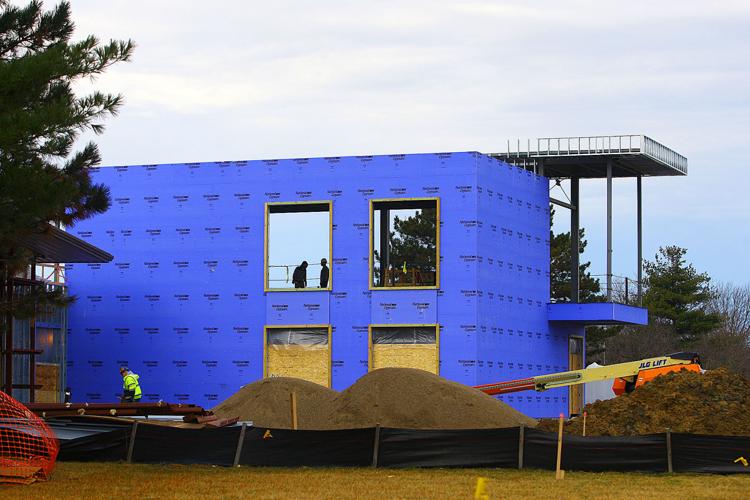 In other words, more of a campus feel.
"That's exactly the concept is to have a campus feel as opposed to kind of a collection of buildings where you put things opportunistically," McCurdy said.
"What's great about where we are at right now is that we've got some spaces finished, many more are partially finished, and there are some that are about to start," McCurdy said. "It's an amazing jigsaw puzzle."
A puzzle that hasn't affected the student growth, according to McCurdy, as the school works to accommodate construction while keeping current student needs at the forefront.
"That's a big part of it, is making sure we're continuing to meet the needs of our students today but that we're also continuing to get the project pushed ahead," McCurdy said. "It's required a lot of creativity. So our major focus this year, as far as retention has been to make sure that we are serving our current students and partners and that they're not paying any price for the future success we're looking at. We've been very focused on meeting those needs."
McCurdy said the number of certificates and degrees that will be awarded this year is up, from slightly over 1,000 last year to at least 1,100 anticipated at this Friday's commencement.
"Our goal is ultimately to double our number of certificates and degrees awarded," he said.