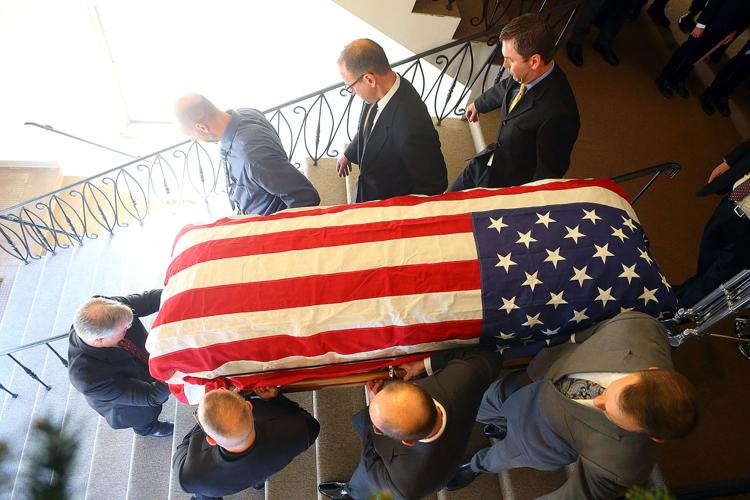 TIPTON – In 1969, Tipton Mayor Don Havens was taken to a Japanese hospital after serving two years in Vietnam in the U.S. Army. The doctor there told him he had good news and bad news for Havens.
The good news was he was going home. The bad news was he had Crohn's disease.
Fifty years later, Havens passed away from that disease at the age of 74. He died Dec. 13 at Richard L. Roudebush VA Medical Center in Indianapolis, with just over two weeks left in his second term as mayor.
But Nate Lambert, a longtime family friend of Havens, said although the disease often left Havens feeling ill, it never once impeded his life or limited his service to the Tipton community.
"Over 50 years later, the score was settled," Lambert said. "Crohn's disease 0. Don Havens 1 ... He lived a full and rich life, one that was not defined by Crohn's disease, but rather by his unwillingness to let Crohn's disease define or limit him."
On Saturday morning, a crowd packed into West Street Christian Church in downtown Tipton to remember the man who spent 20 years in elected office and never once lost an election.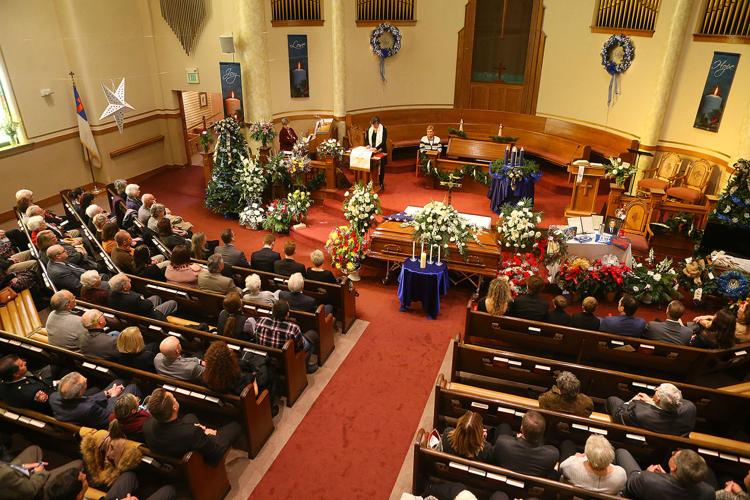 Havens served 12 years on both the Tipton City Council and the Tipton Utility Service Board before being elected twice as mayor. He worked for more than 45 years as a local realtor.
His longtime public service drew accolades and praise from Gov. Eric Holcomb, who called him a "incredible public servant who was dedicated to ensuring his hometown was the kind of community where you would want to raise a family and grow a business."
U.S. Sen. Mike Braun said in a letter sent in November that Havens had his gratitude for his "distinguished public service."
"I'm very proud to call you a fellow Hoosier leader," Braun wrote in the letter following Havens announcement earlier in the year that he wouldn't seek a third term as mayor.
U.S. Rep. Susan Brooks said in a letter read on the floor of the U.S. House in November that Havens "consistently served the best interests of the City of Tipton."
"His career record in government has shown Don to be an honest, ethical and transformative public servant who has had an immensely positive impact on the citizens of Tipton," Brooks wrote in the letter to commemorate his retirement.
But Havens' friends and family said he was more than just a dedicated public servant. They said he was a generous, even-tempered man who always thought of others and had a way of making everyone he met feel at ease.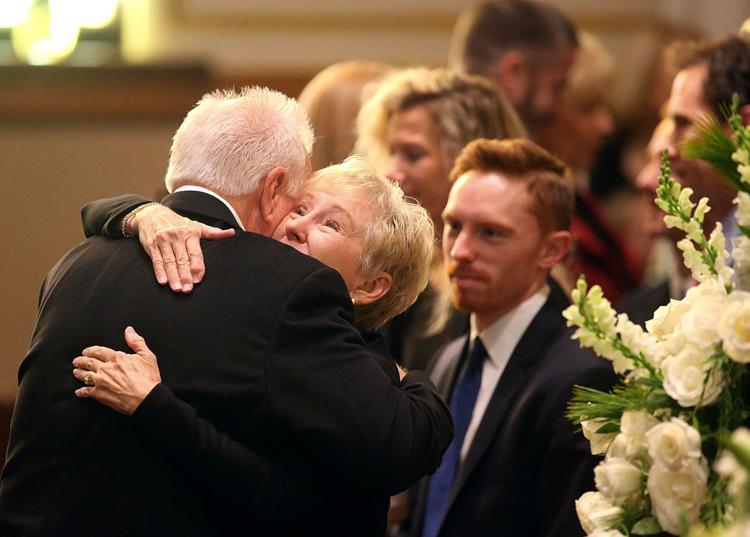 "Don was warm and witty," said family friend Lambert. "He could tease without offending. He recognized humor in everyday situations, and he was self-deprecating, all of which are extremely endearing traits."
Lambert said Havens loved good food, good wine and good books. He loved golfing, fishing and skiing. He was a sharp dresser who enjoyed stimulating conversations and acting goofy.
But more than anything, Havens was a perfectionist who lived life on his own terms, despite suffering from Crohn's disease.
Lambert said a case in point was the time Havens had a mile-long stretch of traffic backed up behind him on the left lane of Interstate 70 because he refused to go faster than 67.5 mph – the speed he felt every vehicle should travel on the interstate.
When Havens hosted cookouts, he grilled hamburgers, all precisely the same size, and all cooked to perfection following his grilling formula: 400 degrees, 3 minutes on one side, flip, don't press, and cook another 4 minutes – or 3 minutes with cheese.
"Doing things his way usually meant good results," Lambert said.
And that carried over into Havens' political life. Lambert said Havens had a knack for coming up with good ideas, and then figuring out how to implement them. He said everyone in Tipton should be thankful for that.
"There is no doubt that future Tipton residents will benefit tremendously from decisions Don made and the ideas he had," Lambert said.
Havens was buried with full military rites at Fairview Cemetery in Tipton, where his casket was draped with an American flag that was folded and handed to his wife, Tami. The sharp crack of a gun salute was followed by the doleful sounds of "Taps."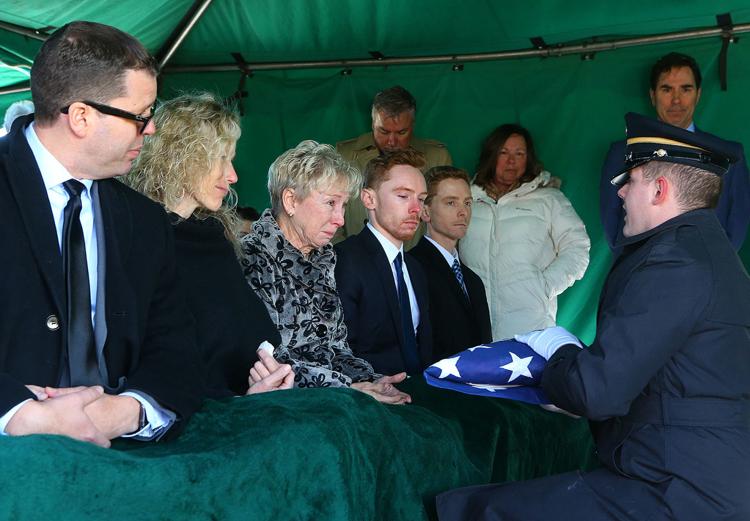 Rev. Linda McKiernan-Allen said although Havens will likely be remembered for his time as Tipton mayor, for those who knew him best, he'll be remembered for how much love he had for people.
"Don loved his family," she said. "He loved his friends. He loved this community. And he loved his country."
Tipton City Council President Brett Curnutt has served as the city's acting mayor since Havens died. Democrat Tom Dolezal will be sworn in as the city's new mayor on Jan. 1.
Don Havens funeral
Tipton mayor Don Havens funeral on Saturday, December 21, 2019.