For missionaries Ron and Heather Yearwood, driving around the rural areas of Guinea, West Africa can often be challenging because of the dirt roads and the lack of adequate bridges.
But that will soon change thanks to a father and son team from Howard County.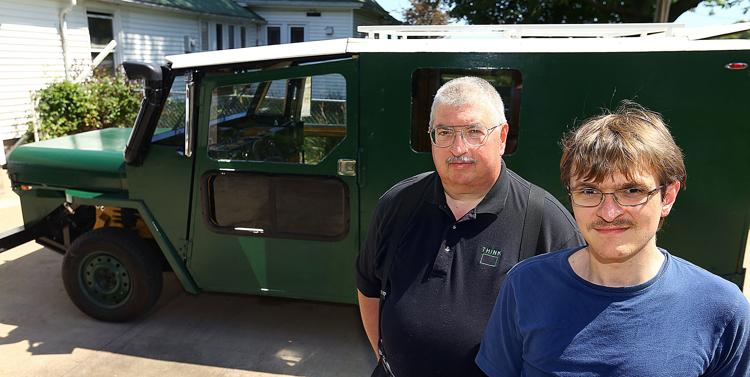 Roy Visser and his son, David, have together been creating custom-built cars for years, but there's just something special about their latest creation, affectionately named Josephine after Roy's mother-in-law.
That's because the Vissers specifically built and designed the vehicle for the Yearwoods, along with the Tanda people the couple missions to in Guinea and Guinea-Bissau.
It's a process that's been three years in the making.
"There are several things that motivated the design of this [Josephine]," Roy said. "I've done the car show thing, and those things are fun to drive, but they're not really helping anybody. So I got to thinking, 'Ok, what am I going to build next? A new shiny toy?' At some point, there has to be a part of your life where you want to give back. And this is it."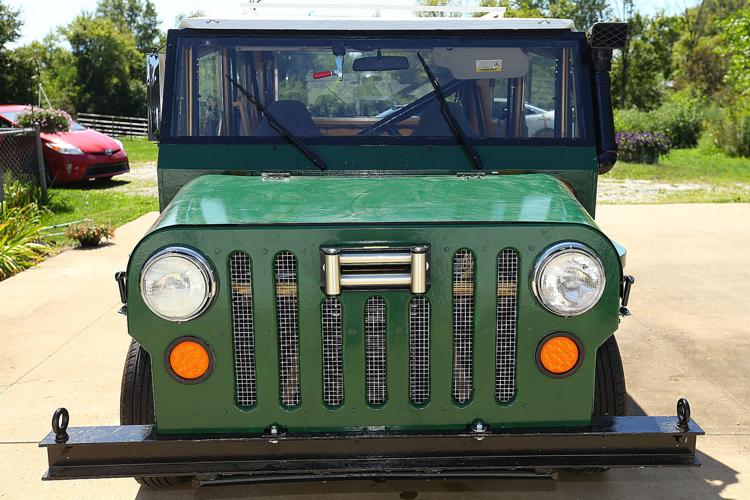 Josephine is made from parts of a Ford Windstar, Roy said, and its functionality is a tad different than the vehicles you see on roads in the U.S.
"The features of this car are especially specific to the conditions of Africa," Roy said. "It has a lot of features that wouldn't make any sense in the states. I wouldn't call it underdeveloped there, but it's definitely rural. Here, if a truck breaks down, you call a wrecker. There is no wrecker over there, and your mechanic is a long way away. He also likely wouldn't have the proper tools to fix it when he gets there either. There are also deep ruts in the road, and this car is pretty much its own road grader."
And Josephine, described by Roy and his wife Tammy as a tank with the aerodynamics of a garden shed, is equipped with everything the Yearwoods could possibly want and more.
The vehicle not only has a bed in the back, but it also has an attached crane that can lift 1,000 pounds and an entire electronics and battery system that sets high enough to avoid damage from the flooded roads it will drive down. Josephine also has an 8,000-pound winch and pulley system that can lift two vehicles up into the air at the same time.
"And because there is a lot of fording [driving through water] over there, the thing you don't want is carpet," Roy said. "So there's no threshold on any of these doors, and the bottom is treated plywood. You get eight inches of water in there, you just have to open a door and let it run out."
The Yearwoods are expected to come over to the United States this December to familiarize themselves with Josephine before transporting it over to their village, and Roy said he personally has big hopes for the vehicle.
"I hope this saves some lives and changes some hearts," Roy said. "… It's hard to describe, but having a machine that works well feels good. It's like when a doctor heals a patient. It's like if you have cancer and are told you're going to die, but then they get rid of it and you're back to work six months later. That feels like a success, an accomplishment.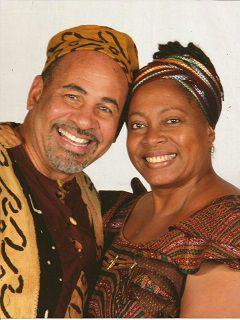 "I'm really not making any money doing this. It's just that sense that you did something on the right side that helped somebody, and that's reward enough."
And for the Yearwoods, December can't come soon enough.
"This vehicle will give us the ground clearance needed," they said via text. "We are looking forward to not getting stuck and being able to give assistance to those who are stuck. [Now] we can easily not go on a trip or refuse taking a sick [person] out because of the fear of the bad roads. But we believe this vehicle would help alleviate those fears. … It will serve us very well."