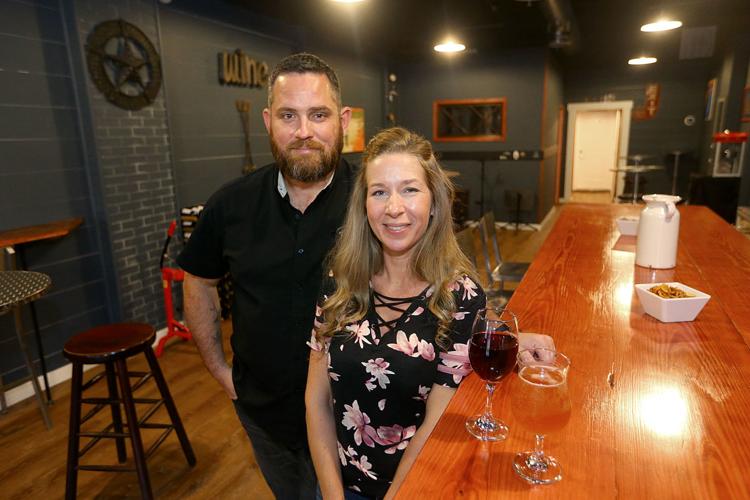 PERU – Jason McKeever has spent the last three years jumping hurdles and sidestepping road blocks to open a microbrewery and micro-winery somewhere in north central Indiana.
And earlier this month, all that work finally paid off.
City Wineworks opened on June 15 in downtown Peru serving up a huge variety of wines and beers – all made in-house using original recipes created by McKeever, who is the business' head brewer and co-owner.
And these aren't your average brews. On the beer side, there's a blood-orange ale, a raspberry hibiscus-tea sour and a coconut vanilla IPA. Wines include a sweet concord called Grape Jammy Pants, a semi-sweet called Lemonberry made with strawberries, black cherries, raspberries and lemons, and an apple Riesling.
The drinks may be off-the-beaten-path, but they've been a huge hit. McKeever said on opening day, the tap room was packed from 1 p.m. to midnight with customers sampling his creations. They ended up completely selling out of eight beers and wines.
"When we finally decided to pull the trigger and open, Peru absolutely came through," McKeever said. "It was very cool, and very terrifying – and very exhausting."
But after working for three years to get his business off the ground, seeing the tap-and-tasting room packed was a beautiful sight to McKeever.
He said the original plan was to open in downtown Kokomo. They were on track to do that in 2017. McKeever had purchased all the equipment and was renovating space on Sycamore Street when an issue came up with the property that forced them to start looking for a new location.
Nothing really fit the bill until he saw a Facebook post from a property owner in Peru saying he had a building available at 69 N. Broadway, and asking if anyone had ideas for a business.
"The usual ideas popped up – used baby clothes, resale shops, thrift stores," McKeever said. "So I posted, 'How about a microbrewery and micro-winery?' He messaged back and said, 'Yes, let's do it.'"
A couple of days later, they signed the lease and started the process of getting the permits required to operate a winery and microbrewery.
The business was on the verge of getting all the paperwork in line late last year. Then the partial government shutdown hit over the deadlock on border-wall funding, which closed down the federal offices that issue the permits he needed.
McKeever was forced to wait out the shutdown. But when the government eventually reopened, the tap room finally received the final federal permit it needed. Last month, the state also signed off and gave City Wineworks permission to open.
Since then, McKeever has been blasting out his unique beer-and-wine creations in preparation for opening day.
"We had everything ready to go, because we've had so much time to buy as you go," he said. "We had the equipment and we had the bottles and juice and all the stuff you need for production. We started cranking it out every day."
It was an occasion for which McKeever has spent the last 15 years preparing, when he bought his first home-brewing equipment and started experimenting with different recipes. It didn't take long before it became more than just a hobby.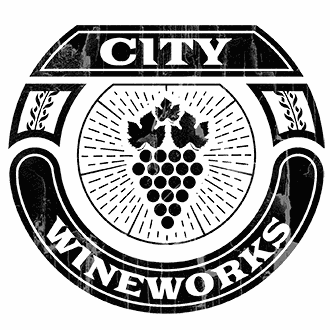 "We bought some buckets and pots, and then got more and more equipment," he said. "Pretty soon, your whole house is full of it. There comes a point where you're making so much that you either give it away or you drink it all or it just starts stacking up."
At the same time, McKeever started trying different wine recipes. He said he'd been making a cheap Concord wine for years, but decided to explore different ingredients and juices.
And after decades of honing his craft, McKeever decided it was time to share is concoctions with the world.
Today, his wines and beers are made mostly from Indiana-grown ingredients. He's even used wild cascade hops that grow in the woods of Cass County to craft some of his brews.
All his spirits are made in small batches. McKeever said that allows him to try out all kinds of different recipes and techniques to create truly one-of-a-kind drinks customers can't find anywhere else.
Right now, he's experimenting to find the beers and wines that will become the go-to drinks for patrons so he can add them to a permanent menu.
"The ones that get good responses, we're kind of putting a pin in them and coming back and revisiting them," he said.
In the end, McKeever said, he's glad all the obstacles and hurdles to open his business led him to Peru. He said the downtown is the perfect location for a brewery and winery, and there's nothing else like it anywhere in the area.
Now, he wants to use that uniqueness to continue to grow and expand his business around the area.
"We just want to keep getting better and better and bigger and bigger," McKeever said. "We really want to establish ourselves here."
City Wineworks is open from 3 to 8 p.m. Wednesdays and Thursdays, 3 to 9 p.m. on Fridays and 2 to 9 p.m. on Saturdays.