Indiana's largest privately-held telecom says it has launched a $2.7 million project that will bring increased internet services to rural residents in southern Howard County and northern Tipton County, encompassing the Sharpsville area.
Smithville, referring to its project as a "high-speed fiber broadband expansion," announced this week that it had initiated the much-anticipated project, which in total is expected to bring "premium gigabit speed" internet to 586 homes in rural areas near Sharpsville.
The Tribune reported in August that Smithville had received $250,000 from the state's Next Level Broadband program, money the company says will help pay to build fiber to 127 households currently considered unserved, or with speeds below 10/1 Mbps.
Unserved areas are considered those without at least one telecommunication provider offering internet fast enough to provide at least 10 Mbps download and 1 Mbps upload speeds, which the state considers "the most basic services."
Smithville says it will fund construction to reach the remaining residents in the service area.
"This expansion represents a transformational opportunity for this rural region of north central Indiana," said Smithville President Paul Quick.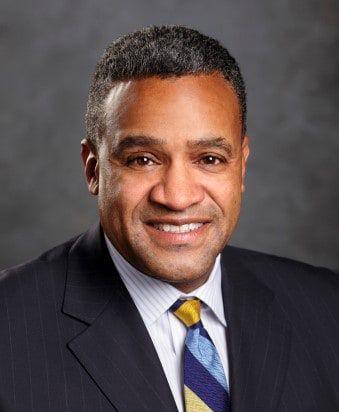 "We will be building and expanding a state-of-the-art fiber network that will offer fast and reliable gigabit-level broadband service to our current and future customers, which is expected to greatly enrich the quality of life and business for the area."
The company wrote when seeking grant money that it had met with various elected officials and community groups with the understanding "that there are sensitivities with accessing farmland."
Therefore, Smithville said it was working with farmers and other members of the agriculture community to "identify areas of concerns for property owners" and intended to hold "kitchen table" meetings to brief residents on the project.
Smithville then said this week that "community leaders, local and state elected officials and landowners have all been extremely supportive of the project, understanding the positive impact for the local community."
It also worked with Tipton County's broadband task force.
"Our Smithville team members specifically reached out to landowners to review project details," said Quick.
"This was very helpful to our construction planning, as landowners and farmers were able to identify key drainage tiles and other major infrastructure that we need to consider in the physical fiber installation over the coming months, while assuring landowners that our team would be respectful of their property."
Access to a high-speed, reliable network "will enable farmers to employ technology-based precision agriculture techniques and other applications," he noted, saying "rural connectivity also allows access to online tools for healthcare and education."
Smithville's gigabit internet – offering up to 1,000 Mbps download and upload speeds – is expected to be available this summer, according to the company, which said in its announcement that the network will also offer SIP voice services, the company's streaming TV package and its security and home automation services.
"We are committed to making a difference in the lives of our customers," said Darby McCarty, Smithville's chairman and CEO, in a media release. "It takes time and resources, but we are making progress."
Rural high-speed internet access is a pressing problem for Hoosiers across the state, causing problems for students asked to complete e-learning assignments and farmers who struggle to use available tech-based online programs.
An August 2018 statewide analysis found 93,000 Hoosiers live in near "internet darkness," according to a study conducted by Purdue University agricultural economists.