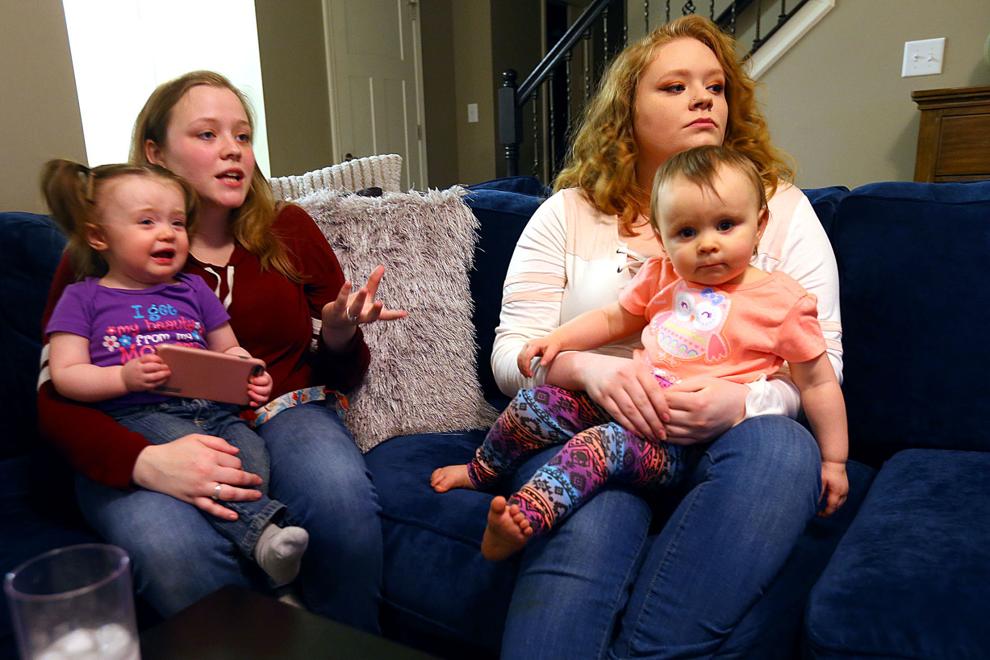 Editor's note: This is the second in a six-part series on the drug crisis in our community. This week: The foster care system. Next week: Pill mills.
Heather Kemble's name wasn't always Heather Kemble. Originally, she was named after crystal meth.
At least, that's what Heather's mother, Cynthia Burch, told Heather as a child. Burch also wrote this in her book, "You'll See Jesus on My Face."
"Cindy Burch named her daughter Crystal – Crystal Faith – in honor of meth crystals. Meth crystals were Cindy's god. It was what she lived for. …I am not Cindy Burch," she wrote in her book.
Heather, no longer known by the name Crystal Faith, isn't sure if she believes this is where her name came from. It's not that she wants to believe her mother lied. It's just that her mother, Heather said, has a long history of getting things mixed up.
It's more likely the name Crystal came from one of Cynthia's sisters or a close friend, both named Crystal. Still, the information offered by Burch to her children and in her book gives a glimpse at the life Heather and her sister, Tori, grew up with.
Tori Kemble is one year older than Heather, but growing up, Heather and their brother often looked to Tori as their mother. She provided more support to them than Burch did. She would buy them groceries with the family's food stamps. She would help them with their homework, even when she didn't actually know the right answers.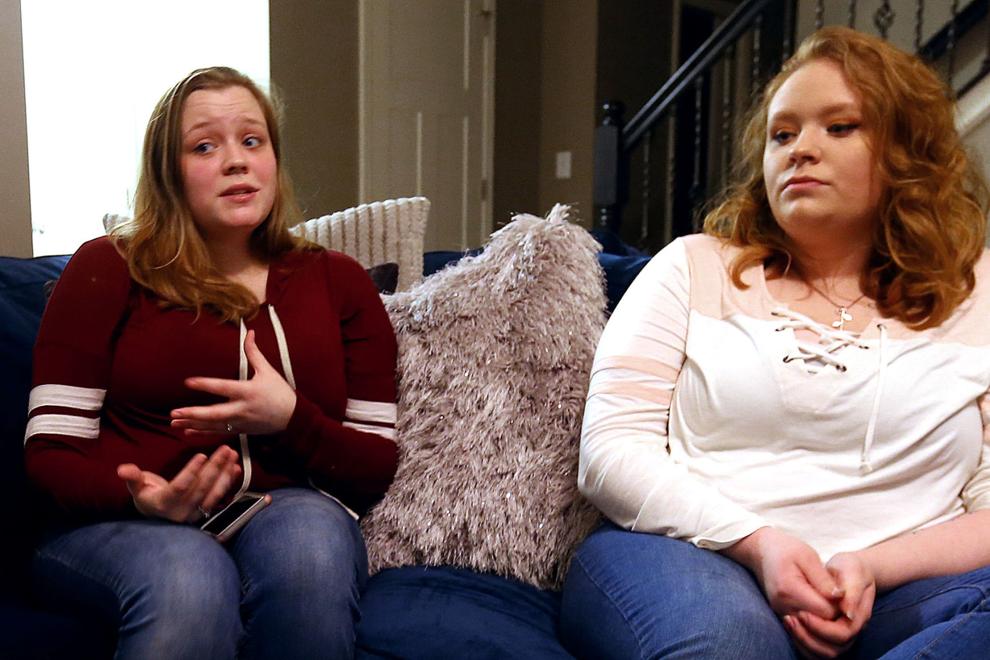 "She's more of a mom than my actual mom was at the time," Heather said. "We depended on her to help out with everything."
Growing up, the girls now known as Heather and Tori faced day in and day out their mother's drug abuse and the constantly changing array of men and homes the family moved between. They attended school when they could, sometimes walking, sometimes staying home because of lice or because their mother couldn't take them.
The girls remember one time crawling into a space at the bottom of a closet, a space they considered their secret hideout. As they were hunkered down, their mother opened the closet door, reached up and grabbed a needle. She didn't see them peering out at her, but it wasn't the first time they'd witnessed their mother using drugs or reaching for needles.
"She tried to act like she didn't do drugs, but we knew she was doing them," Tori said. "We'd find needles, and she's say 'that's for my diabetes,' but I didn't believe her."
Tori once watched Burch overdose on drugs – a story Burch shares in her book as well. Burch shares that she died three times on the way to the hospital and was finally revived and stabilized.
"I will never forget finding her," Tori said. "I found her dead on the ground in the back room."
In her book, Burch is open about her drug use. According to her story, it was all but inevitable given her upbringing with an abusive father and a mother who swept that abuse under the rug. By 16, Burch was pregnant with Heather and Tori's oldest brother. When the siblings were toddlers, their father passed away from a drug overdose, just days after his own father's fatal overdose.
Drugs were just part of their lives. Growing up, they had no idea this lifestyle wasn't normal.
They did know some aspects of their childhood weren't normal. Heather remembers once arriving at school after Burch styled Heather's hair. Heather was excited to show off her new style, but the other kids at school made fun of her for it. It was crushing, and Tori wanted to tell the kids to stop, but she knew she wouldn't hold much sway. They made fun of her, too.
When Heather was 9 and Tori was 10, the siblings, along with their older brother, were taken from their home and placed in foster care. The police told them the house they'd been staying in could topple at any moment.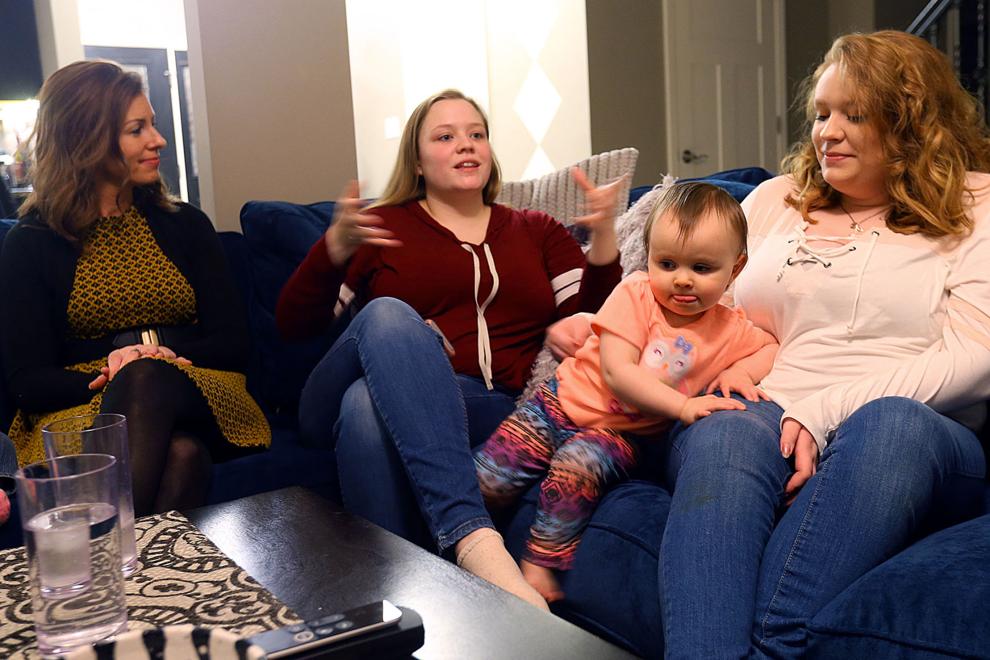 They were placed with Santos and Cassie Salinas, a couple that had just entered the world of foster care. Just two days before these three were placed with Santos and Cassie, the couple had provided respite care for another local foster family. Their experience with foster children lasted 48 hours before they welcomed Tori, Heather and their brother. These children would be with them for the next two years.
When they first entered the Salinas house, it was hard to accept their new home. It was so clean and organized, and they had to sit down for breakfast. But while they seemed suspicious of it at first, it also came with several perks.
There was food, for one thing, and each child had their own bed – something they'd never had before. Up until then, they'd sleep wherever they could: couches, the floor, even their mother's van as she went to get drugs.
They fell in love with the house so quickly that they were terrified Santos and Cassie would kick them out. The reason? All three children had lice, and they were too scared to tell their foster parents for fear they'd have to go back home to their mom.
It didn't take Cassie long to figure out the kids had lice, and she remembers spending hours brushing out their hair and making sure the kids went to school the next day with clean scalps.
The Salinas' also became involved in the children's education, meeting with their teachers and helping them with homework – yet another thing the children had never experienced before. The girls soaked up the help, taking little time to excel in their schoolwork.
Heather especially excelled at spelling. After a few weeks of help from the Salinas', she was acing every spelling test, even earning extra points for bonus words. She went from almost being held back to being excited to go to school, and the Salinas' were excited to see the transformation.
But their happy new home wasn't going to last longer than two years. Heather and Tori's brother needed some additional help, and these issues led the Department of Child Services to take the children from the home in an effort to keep all three siblings together.
The siblings were taken to a home in Lafayette. This family ended up adopting the girls, but their older brother was sent to yet another family. The family ended up separated from each other and the Salinas', who were willing to keep the two young girls.
Heather and Tori's new family, which ultimately adopted the girls and moved them to Florida, seemed fine at first, Tori said. It didn't take long for that to change.
Throughout their stay with their adopted family, the girls felt an overwhelming sense of responsibility. They were charged with taking care of their two very young adopted siblings, and once, when the department of child services investigated the family for abuse, Tori and Heather were told to lie so the couple's biological children wouldn't be taken away.
"We didn't want her to lose [her children]," Tori said. "We loved them like they were our brother and sister."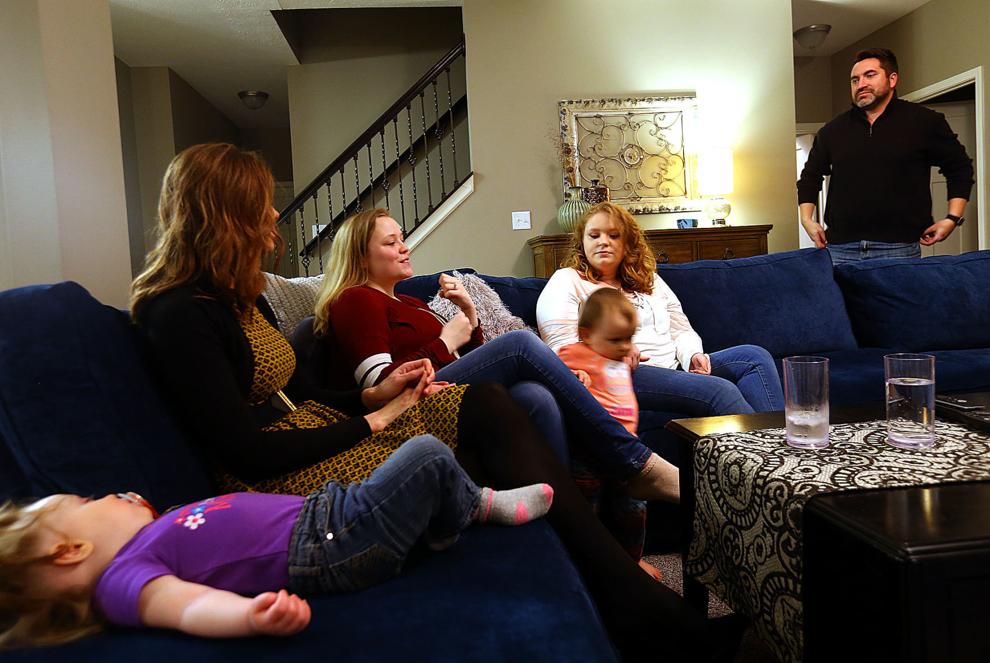 At first, they tried to get in contact with Cassie and Santos, but they were told the Salinas' could lose their license if they had any contact with the children, so Tori and Heather stopped trying to contact them.
Their adopted mother even told Heather that the Salinas' didn't want her; they only wanted Tori. At her young age, she believed her new mother. Tori, however, assured her it wasn't true.
Their new home became so unbearable due to emotional abuse and manipulation that by age 17, Tori ran away and flew back to Kokomo. When Heather turned 17, she ended up doing the same thing.
Today, the girls live and work in Kokomo and take care of their daughters, Arie and Mariana. They have reconnected with Santos and Cassie, who are planning to help the girls get their driver's licenses. They're also in contact with their mother, who has returned to jail for using meth.
Reconnecting with their mother was awkward, the girls agreed. When they each returned to Kokomo, it had been several years since they'd seen or talked to Burch, and they weren't sure what to expect.
"Seeing my mom after eight years was really awkward," Heather said. "It was sad because as soon as she got there, she was only there for like an hour. She said she needed to go see her boyfriend."
"That's how it was for me, too," Tori said. "When I moved back, she had this boyfriend, and she was never around. But she wasn't on drugs at the time."
Their mother's drug use has left permanent marks on their lives, they said. For one thing, they are adamantly opposed to ever using drugs.
Heather recently had her wisdom teeth removed, and she was afraid to even take her prescriptions, fearing she would become addicted.
"It just kind of cemented the fact that we won't do drugs," Tori said. "Since we lived that lifestyle, it's even more possible for [addiction] to happen."
They're also determined to provide better lives for their daughters.
"I don't want her to ever feel like she could fail me," Heather said. "I want her to know that anything she does… she will always be mine. I don't want her to feel like she's going to lose me because that's not going to happen. I don't want to be like my mom."
Their story highlights the ways substance abuse can affect children and the foster care system. Santos said every case where children are coming from a home with drug abuse is a difficult one, partially because it's impossible to know what children have experienced before being placed with foster families.
"The hard thing with any kind of foster care is you don't have anything to relate it back to," Santos said. "I can never go back and say 'this is how [they] were as kids, this is why they're doing this. You have no clue what they've seen. You don't know if they saw someone shooting up drugs and this is why they're trying to get into the liquor cabinet, or if they're trying to take food from the pantry because they're worried they'll never get a meal again. You have to constantly adapt."
It's frustrating, he and Cassie agreed, to see how overwhelmed the Department of Child Services is and how the overloaded system is affecting families. At that time, The Salinas felt that they didn't have the resources to provide the type of care their brother needed and recommended letting their brother adapt to the new home first and to let Tori and Heather finish out the school year with the Salinas'. Instead, DCS chose instead to send all three siblings to a new home, where they ended up separated shortly into their placement anyway, and the girls lived for years with an abusive, manipulative family.
 "I just don't understand, I don't know what it is – if it's because of drugs that DCS is so overloaded that they're not able to pay attention… But how could they have missed this? How could they allow that to happen?" Santos asked.
"How many other kids are going through this?" Tori added.