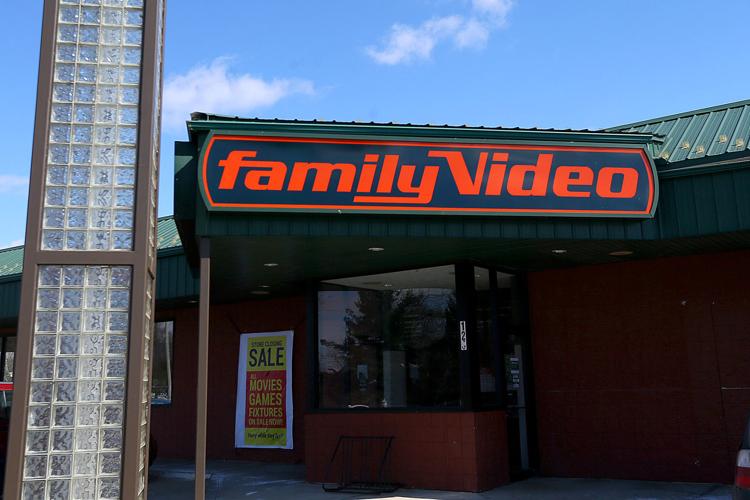 PERU – The last movie-rental store in Peru is set to close, and a local restaurant already has shutdown, in preparation for the opening of a new downtown Dollar General.
Family Video, 121 N. Broadway, stopped renting videos Sunday and is now selling off all its inventory, including furniture and light fixtures.
Store manager Deana Colter said Sept. 24 is the last day the store will be open to the public, and Dollar General will start leasing and renovating the building on Oct. 3.
Meanwhile, Boardwalk Cafe, a restaurant that opened last year and leased the part of the building closest to Broadway already has closed down.
"Dollar General wants to use the space our store takes up, therefore forcing us to vacate the premises," the restaurant said in a Facebook post. "We have tried everything in our power to stay."
The eatery originally intended to close on Sept. 30, but ended up shuttering the location last week due to being short staffed. The restaurant said it currently has no plans to reopen at a different location.
Dollar General is now set to open its fourth location in Peru. The new store will be located just three blocks north of the Miami County Courthouse, and is less than a mile away from another Dollar General on East Washington Avenue.
The city soon will have five dollar stores, including a Dollar Tree on the west side, but no large retailers. Kmart provided the largest shopping option, but closed in March after the company filed for bankruptcy.
The closing of Peru's Family Video mirrors what happened just two months ago in Kokomo, when that location shut down and turned into a Dollar General.
The Family Video located at the intersection of Markland Avenue and Washington Street was the last video-rental store in Kokomo. Dollar General had renovated and moved into the building less than two months later.
That came after the second Family Video location on Southway Boulevard closed in March.
Despite closing stores around Indiana, Family Video is still the largest video and game rental chain in the U.S., with more than 550 stores in 20 U.S. states and Canada, according to its website.
The company still operates dozens of stores in cities and towns around the state in which it is the only video-rental business still open, including Wabash and Logansport.