The Gilead House is scrambling to raise $130,000 in the next two months to pay for a new sprinkler system in order to comply with state code and allow the nonprofit to continue operating as a women's shelter and recovery center.
Executive Director Reba Harris said the outreach moved into the former YWCA building located at 406 E. Sycamore St. about six years ago. The ministry began housing women released from prison or jail in 2017 to offer wrap-around support.
She said once the building became a women's shelter, state code required that it contain a sprinkler system. However, the facility applied for and received a variance from the Indiana Fire Prevention and Building Safety Commission to operate without a sprinkler system.
But now, that variance is set to expire on Feb. 1 and will not be renewed, Harris said. That means the outreach must have a sprinkler system installed by then or face violating state code, which could lead to the state shutting down the women's shelter or potentially closing the entire building.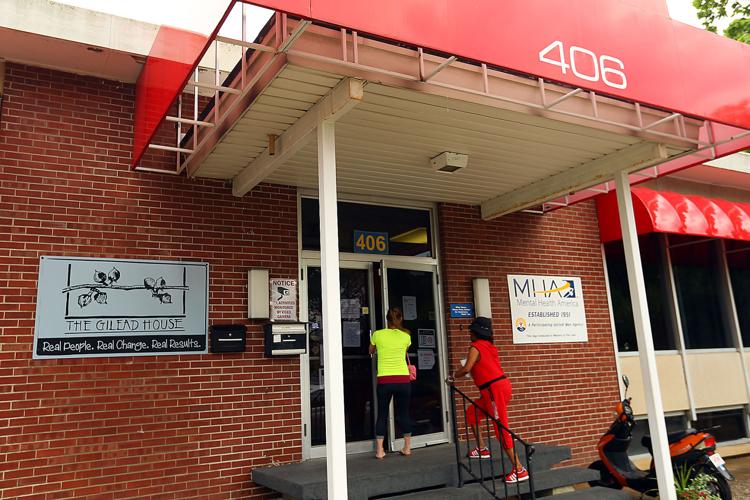 Harris said the facility is currently housing 25 women, and allows them to re-enter normal life after release from incarceration by offering programming aimed at preventing a relapse into illegal activity. She said the outreach has been instrumental in helping all the people who have stayed there to find jobs, housing and beat addiction after their release from prison.
Now, the ministry has launched a last-ditch fundraising campaign to get the money required to put in the sprinkler system that will keep that outreach open.
Harris said she has looked into getting grant money for the project, but most grants don't apply to putting in a sprinkler system and it's already too late to apply for most grants. That means the Gilead House is turning to the community to raise the money.
"We're all talking about the drug epidemic, and so many people have lost loved ones to that," Harris said. "We're helping to save lives from this epidemic at the Gilead House. We really have a heart for that, so we hope people help us keep going."
A GoFundMe page was set up for the ministry in October and has currently raised $585 in donations.
Harris opened the Gilead House in September 2000. The nonprofit moved to two different places until a local couple purchased and donated the former YWCA building to the ministry, which provided 20,000 square feet of space to create the women's shelter and house its other outreaches.
Today, the ministry employs 10 people and provides 24-hour staffing at the facility and shelter.
Harris said she's now praying that the community will provide the funding that will keep the ministry open.
"I just know that God is going to help us get this money," she said. "God asked me to open the Gilead House, so he's going to help us get it somehow. God's not going to let us close down, because we're doing great work."