Kokomo's Great Wall restaurant is expected to file a lawsuit early next week against a woman who posted a debunked claim on Facebook alleging she found maggots inside a napkin dispenser at the North Dixon Road establishment.
Officials with the Bolinger Law Firm confirmed Friday they plan to file a lawsuit either Monday or Tuesday on behalf of Great Wall's ownership and against Kokomo resident Dottie Stewart.
Stewart, who also filed a complaint with the Howard County Health Department on March 6 alleging maggots were in the napkin dispensers, has publicly apologized in a letter sent to local newspapers for her actions.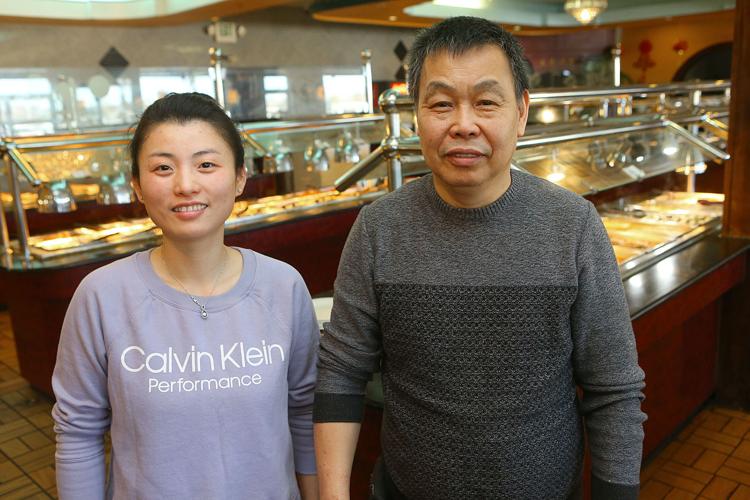 A health department investigator visited Great Wall the day after Stewart's post and complaint, determining "the substance that 'appeared to be maggots' was actually paper fibers from napkins that had been in the dispensers before," according to an official report.
The restaurant's attorney, Erik May, sent a cease and desist letter to Stewart on March 8 saying "it is obvious that your statements were malicious and made with the very intention of damaging my client's reputation."
May said the restaurant "has suffered irreparable damage to its business interests." By the cease-and-desist letter, he said, the post had been shared more than 500 times.
At the time, he noted, all legal options were being considered, including a lawsuit for monetary damages, injunctive relief and an order that Stewart pay court costs and attorney fees.
Stewart is expected to face that reality early next week. Her attorney, Alan Wilson, said Friday he was not aware of the anticipated lawsuit.
"Can't comment without seeing it," said Wilson in an email.
One person who has reacted to the ordeal is Shan Lin, a manager who has worked at Great Wall for more than 15 years.
Lin said in an interview with the Tribune that she first learned about Stewart's post from a friend.
The friend, explained Lin, called four hours after Stewart posted her maggots-related claim. By then, the post already had hundreds of shares.
"I was shocked because I know my napkin dispenser is cleaned every morning, every single one is being clean and sanitized. There's no way a maggot can grow inside," she said.
"I am freaking out at that moment. First thing is, I go back to the table and took the napkin dispenser and take a look at it. I know it's not what she says, but I still wanted to take a look at it."
Immediately, said Lin, she knew that napkin fibers had fallen to the bottom of the dispenser. She explained that when people pull a napkin, fibers often fall into the dispenser – an explanation supported by the health department in its report.

She said the restaurant uses brown or white napkins, depending on what is received from the supply company. Stewart noted in her letter the napkin dispenser at her table "was empty and had small brown objects in the bottom of the dispenser."
"This appeared to me to be a health issue, so I contacted the local Board of Health and wrote a post to my Facebook account," added Stewart.
One day later the restaurant was cleared by the health department, and Great Wall's ownership ultimately contacted May for representation.
"I think we should stand up to protect our reputation," said Lin.
"We've been in Kokomo for over 20 years, and I don't want someone who is not responsible just saying something on social media and spread rumors [about] us … and make our customers scared."
Lin noted that business "very obviously" declined the day after the post, including the cancellation of a catering order of more than $200. In addition, May has said "the difference in total sales as compared to the week prior was considerable."
"The important thing right now is for the community to know that the comments made by Ms. Stewart were completely, unequivocally 100% false," added May. "This is a good, locally-owned business whose owners I've had the pleasure of knowing for a number of years."
Lin became skeptical of the motivations behind the post when she watched security footage and saw that Stewart, dining with her husband, stayed at the table for 20 minutes after first looking at the napkin dispenser and went back to the buffet for more food.
"That's not what a normal person would be acting like if you find something that's very serious, could damage your health, you know?" said Lin.
The restaurant later posted its own video to Facebook showing the napkin fibers at the bottom of the dispenser.
"People think they can say anything over Facebook," said Lin. "The damage has been made. It's still there, still continuing. And it's hard for me to forgive."
She added later: "I'm feeling unsafe, like people can do this just to grab more attention. … It's like a knife stabbing [into] you. It's hurting."
Stewart, who said in the health department report she felt "sick to stomach remainder of day" after seeing what turned out to be napkin fibers and finding cold food in the buffet, has expressed deep regret.
In her March 12 letter to Great Wall's ownership, Stewart said she is a regular customer who has "enjoyed eating at your restaurant."
"I had no intention of damaging the reputation of your restaurant, and I did not act with any malice toward you or your restaurant," she wrote. "I did not intend for my Facebook post to be available to anyone other than my family and small group of friends.
"I am sorry. I understand that making the post on Facebook was not the right thing to do, and I'm sorry. I would ask that you forgive me. It was never my intention to cause any distress. Looking back, however, I can clearly see that I didn't think things through before I made my Facebook post."
She added: "I was mortified when I learned my Facebook post had been shared and people other than my family and close friends had seen it. I contacted Facebook right away and asked that the post be deleted. I enjoy being on Facebook to communicate with my family and friends, but I was so distraught over this matter that I deactivated my Facebook account entirely."