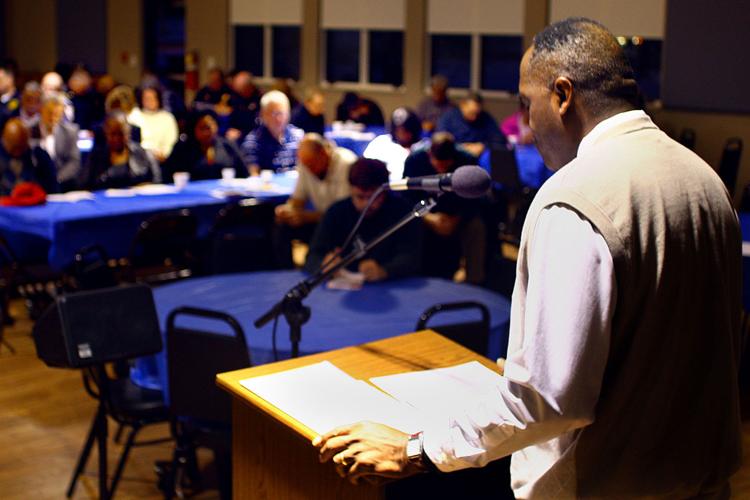 Dennis Sanders was a long-time volunteer at the Kokomo Rescue Mission's Red Ribbon Christmas. He was an elder in his church, participated in the Mayor's Prayer and Action Breakfast and regularly attended Kokomo Common Council meetings.
The 59-year-old was established in the community as someone who helped people struggling with drug addiction. He was featured last year in a TV news segment which talked about his work visiting recovering addicts at their homes in Kokomo.
But little did anyone know that, according to investigators, Sanders had been running a home-improvement fraud scheme for years in the city targeting elderly people.
Sanders was arrested last week on felony charges of home improvement fraud and theft after police say he took more than $48,000 in payment from a 76-year-old man with lung cancer to do construction projects at his house, but never completed the work.
But that case was just the tip of the iceberg, according to Kokomo Police Det. Mike Banush.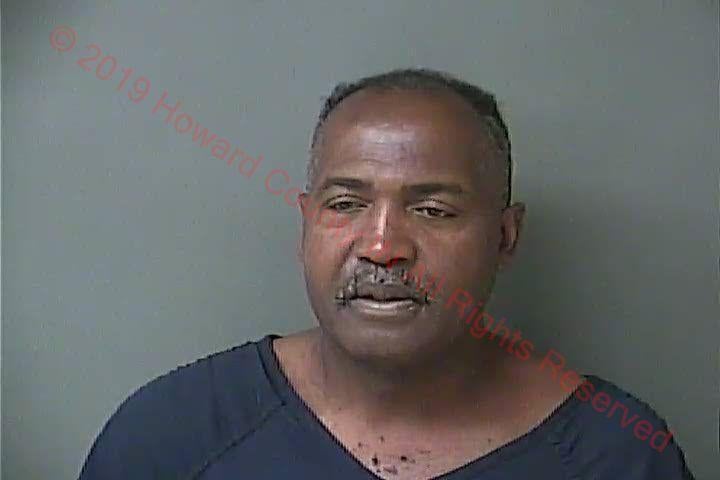 He said publicity of that arrest led to around 30 calls over the last week from people who say they were also victims of Sanders' scam. All of them were 70 or older, he said.
"I've been a detective for 26 years and worked a handful of home improvement frauds, and this case just blossomed out," Banush said. " … I've not seen this many victims before. It's usually several, but not this many."
Now, Sanders faces more charges. On Wednesday, he was issued another warrant for home improvement fraud and theft after an 81-year-old Kokomo woman said she paid him nearly $3,500 for work he never completed.
Banush said he filed requests for four more warrants this week with the Howard County Prosecutor's Office alleging more cases in which Sanders committed the same crime.
And in every case, the story is almost all the same, Banush said.
Sanders would show up to the victim's house after they called about his advertisement in the newspaper or phone book for Ace Handyman and Construction. He'd talk them into repairs they didn't need and get clients to pay him most of the money up front. Then Sanders wouldn't do the work. Any work he did do usually wasn't done right.
"Everyone talked about how smooth of a talker he was," Banush said. "He could convince people to do anything. He told people he was a church-goer and would talk about religion with them, so everyone thought, 'If he's going to church, he's not going to screw me over.'"
That was the case with 63-year-old Susan Young. She said she called Sanders last year, after seeing his ad in the newspaper, to complete some roof repairs. After looking around the house, he told her she needed her entire house rewired.
"He said, 'Do you realize the house is going to burn down if you don't do something with the wiring?'" Young said. "I told him the whole house had been rewired a few years ago, but he said they didn't do it right and my house was going to burn down.
"I'm not Noah's age, but I'm 63, and that scared me," Young said. "It scared the bejesus out of me."
Then, while they were talking, Sanders received a phone call from a person he said was his daughter. He came back and told Young that his daughter was sick. He said she was on experimental medication and his insurance wouldn't pay for it, Young said.
"Now, I'm feeling bad," she said. " .. I saw this poor man who spoke highly of church and his family and he said his daughter has lupus, so I thought, 'Maybe I'm supposed to be helping him.'"
But the fact of the matter was Sanders' daughter wasn't on experimental medication. Det. Banush said multiple victims all reported Sanders told them the same story, which isn't true.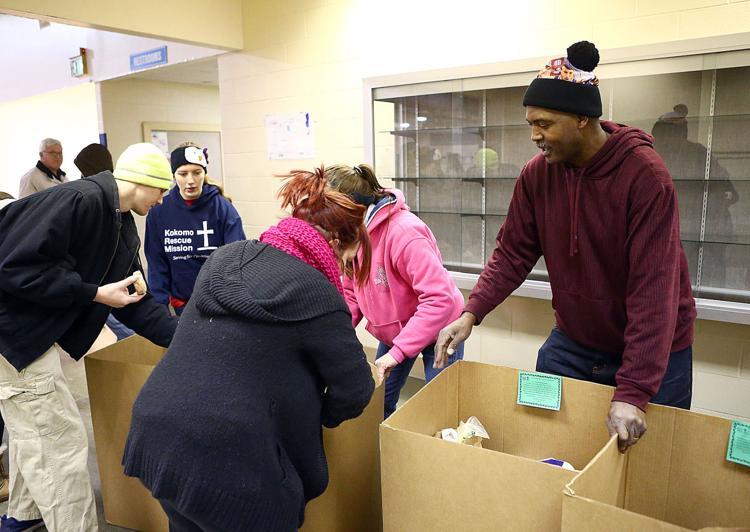 "The majority of people Sanders worked with, he would tell them his wife or daughter was on experimental medication and getting treatment in Fort Wayne and he couldn't afford it," he said. "I talked to his wife, and neither of them were being treated in Fort Wayne or on experimental drugs."
Young ended up paying Sanders $10,800 to do work on her house that was never completed. In April, a judge ordered Sanders to pay Young $6,000, which is the highest amount allowed in small-claims court. Young said she hasn't received any money yet.
Banush said Sanders has been running similar schemes for years. He said one victim who called him said she had been conned by Sanders in 2010. Court records show Sanders has been ordered to pay back money dozens of times in small-claims cases dating back to 1992.
But the staggering thing is no one ever called to report his home improvement scams, Banush said.
"Elderly people are really apprehensive about making a police report," he said. "They call me and say, 'I was a victim, but I don't want my name mentioned.' They're scared."
Banush said many people also don't realize home improvement fraud is a crime. He said in most cases, victims either eat their losses or file for a judgement in small claims court.
Young said in her case, she was embarrassed by the fact she'd been conned. But, she said, she's glad she at least filed a small claims case against him in court.
"Long story short, he took me," Young said. "Before he ever came to my door, he'd already taken other people, some for more, some for less, some younger and some older. It's all just wrong. The only way to stop people like him is to stand up. It's embarrassing, but if no one says anything, it will just go on forever."
Banush agreed. He said anyone who believes they have been scammed should call police and file a report. Investigators and the prosecutor's office will handle it from there.
"It doesn't cost anything to call the police and make a report," he said.