Two of Kokomo's most historic yet disregarded properties have been targeted in recent weeks with preservation and restoration plans city officials hope will reverse what had been a trajectory of deterioration and fading pasts.
And while the properties' histories are well-documented, if not always well-known, their futures now contain new uncertainties about what they will become and who will ultimately own the local landmarks.
Those unknowns, believe Kokomo Mayor Greg Goodnight, are undoubtedly an upgrade from what had been the likely demolition of structures that include a one-time racially-segregated school that helped create the Carver Community Center and another constructed by an early Kokomo settler.
"I think it is mine or any mayor's obligation to preserve the community's history," said Goodnight.
Here are descriptions of the projects underway in Kokomo:
Douglass School
The city's biggest preservation project right now is taking place on the near east side at the former Douglass School property, located at 1104 N. Bell St. and considered a vital piece of history for Kokomo's black community and the surrounding neighborhood.
Property records show the city acquired the property on Aug. 19 through a commissioners' sale.
"Once we saw this was starting to get into disrepair, went on [commissioners' sale], we just decided we needed to make sure it doesn't get in any worse condition," said Goodnight, noting there was no private interest in the structure.
"For us, it's important to – you just don't have another building around here like that."
The Kokomo Board of Public Works and Safety approved a $72,424 contract with C&O Construction in late August for work that includes replacing the roof, along with rotting and damaged rafters, and the installation of new asphalt shingles.
City workers have also cleared the property in recent weeks of eyesores like overgrown bushes and old fencing.
Douglass School, which was named after former slave and abolitionist Frederick Douglass but misspelled the name in an inscription above the front door as "Douglas," opened in 1920 and had four rooms for elementary students from first to sixth grade. It also sported a small gymnasium and a boiler room.
It opened as a racially-segregated school; all black students that age in Kokomo, in fact, were required to enroll at Douglass School.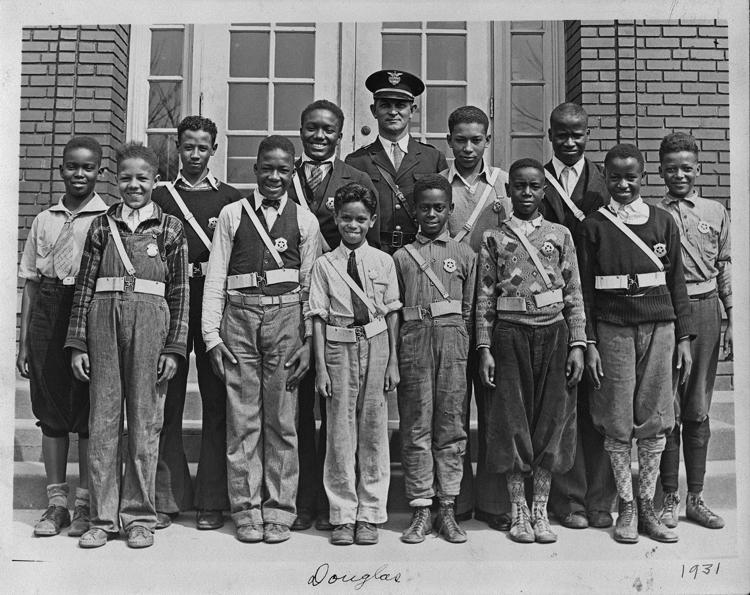 It would later merge in the mid-1950s with the all-white Willard School, before closing in 1968 following a lawsuit by the Kokomo NAACP about school placement in the city and a decision by a United States district judge, according to information provided by Dr. Allen Safianow, a longtime Indiana University Kokomo professor.
The structure – which served as an employment center and nursing school in the late 1960s and 1970s and later fell vacant before being taken over by what became Everlasting Dominion Fellowship – has been "unoccupied for a few years," according to the city.
Safianow, whose account is undated, described the struggles the building experienced in the 2000s, including being targeted by vandalism and extensive storm damage. Citing a collapsed roof, Safianow even acknowledged "the possibility that the structure will have to be demolished."
But city officials, despite unconvincing outward appearances, have marveled at its indoor condition and unchanged interior.
They say photographs from then-First Lady Eleanor Roosevelt's visit to the school in March 1940 show original wooden lockers which remain inside the structure to this day. The classrooms also remain similar to their original condition, including hardwood floors and original blackboards.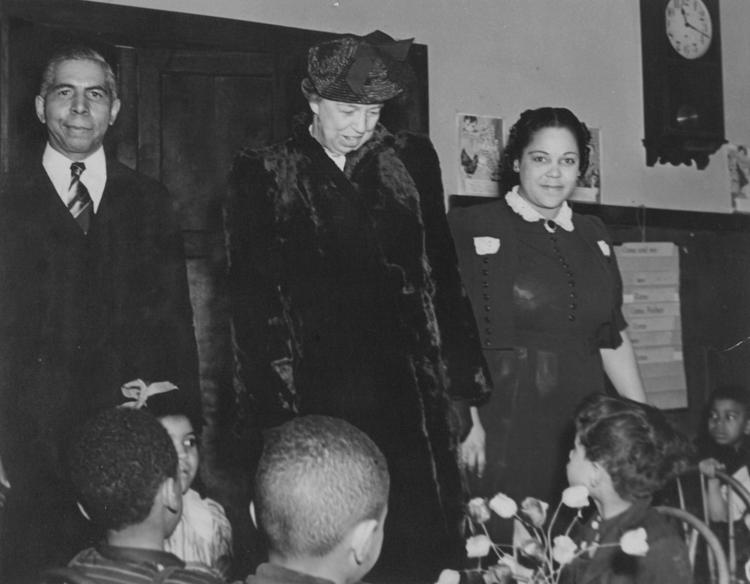 Also in "excellent condition," according to the city, are the original doors and entrance to the principal's office, along with the interior of the office previously filled by legendary Rev. Henry Perry.
Perry, the school's principal from 1927-1949, is credited with leveraging the publicity generated from Roosevelt's visit to start pushing for the creation of the nearby Carver Community Center, which created recreational opportunities for black children in Kokomo facing the day-to-day ramifications of rampant racism, like being denied entry to public pools and gyms, and still stands as a centerpiece of the near east side.
The city's efforts to restore Douglass School have been bolstered by Indiana Landmarks, a statewide organization that preserves and revitalizes historic structures that sent representatives to tour the site in August.
Indiana Landmarks has since secured a $10,000 grant for the building's restoration and even broached the idea of nominating Douglass School to be included on the National Register of Historic Places.
"It's always great to have an outside organization recognize your efforts," said Goodnight. "So when Indiana Landmarks suggested that Douglass School is more than a local landmark, but one of state and national significance, it confirmed our commitment to its preservation.
"With just a little restoration work, Douglass School stands proud and ready to tell its story of early education, segregation and black history."
Another person excited about Douglass School's preservation is Carver Community Center Executive Director Danta Rogers, whose mother attended the school.
"I'm most definitely happy for Douglass School. That was the start of everything for this part of the community. ... It gave the youth and this neighborhood a lot of what it needed at that time," said Rogers, who left a recent tour of Douglass School impressed by its "solid" condition.
He said the work that's already been completed at the former school has it looking better than it has in around five years.
Rogers hopes its a trend that will continue at facilities across the near east side neighborhood, including the historic 1947 building he manages.
"Hopefully that will keep coming on over this way," said Rogers, who referenced a $40,000 Community Development Block Grant the Carver Community Center received this summer to fix its roof but also pointed to problems like chipping paint and leaking windows that need attention.
The near east side has found itself in the spotlight in recent years, with various housing projects being constructed and exterior-improvement funding approved by the Common Council for businesses through the Apperson Way corridor.
Local officials, however, have also caught criticism for approving a homeless housing facility some residents believe will further stigmatize a neighborhood they say has been left out of the economic development growth seen in other parts of the city.
Goodnight, meanwhile, said that while the city would likely have preserved Douglass School at any location, it being situated in the near east side "does play into it."
With that said, what is the historical site's future?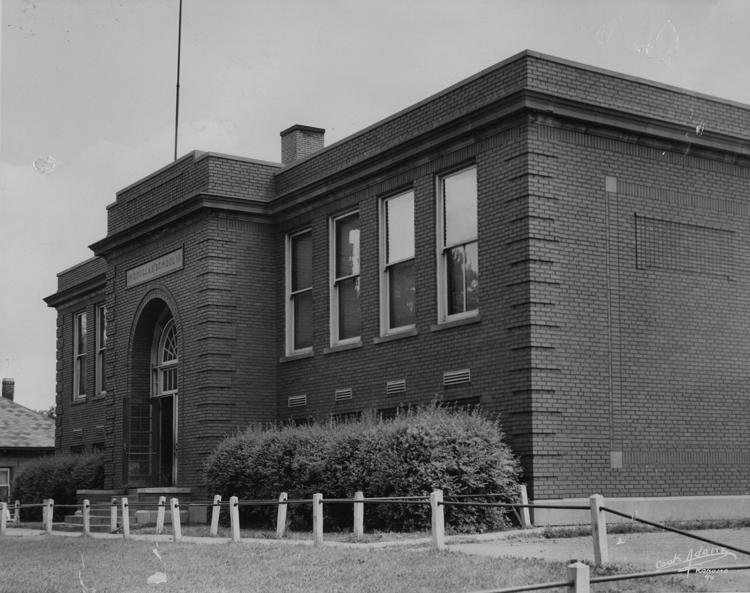 Goodnight said he's been approached with various ideas for Douglass School in recent years, although nothing so far has been solidified. Options could include the city holding onto the property, it being sold to a private company or a nonprofit taking over the site.
"We've talked to some different people and organizations about: what do we want the final product to be?" said Goodnight. "There are some good ideas being floated around, and I don't know that it necessarily has to be owned by the city, but the main thing we want to do" is preserve the building.
"At some point it needs to be something for the community," he added, citing as an example the mix of private-business and public space that have been implemented within the downtown train depot renovation.
Vaile's place
This house, located at 725 N. Courtland Ave. and donated to the city's Blight Elimination Program in late 2018, is instead being preserved after, city officials say, they considered its age, architecture and history.
The Italianate-style, brick building, according to historical accounts, was built by Rawson Vaile, whose name itself is preserved in the oft-traveled Vaile Avenue.
Vaile – an anti-slavery journalist, lawyer, teacher, school superintendent and an early settler of Kokomo in 1857 – constructed the 2,000-square-foot brick building in 1875.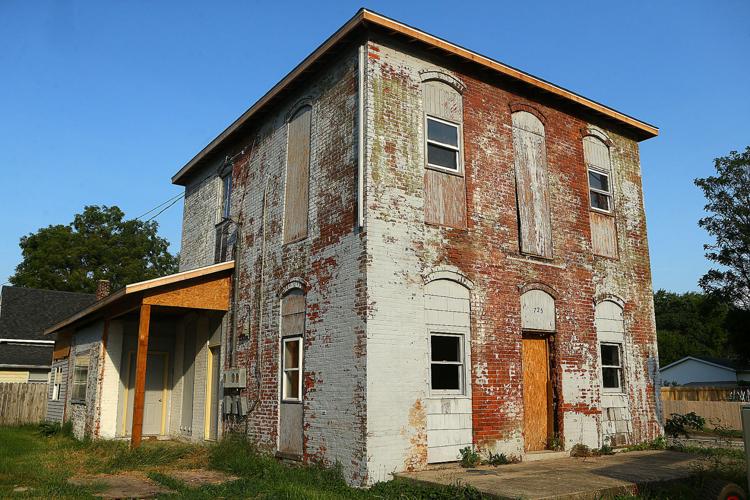 Now the city is restoring it – although the structure's future has yet to be determined.
At the corner of North Courtland Avenue and West Madison Street, the deceptively substantial two-story house, a porch on its north side and disappearing gray paint revealing its original red brick, was approved last month for more than $9,000 worth of brick masonry repairs and tuckpointing on its exterior walls.
Most notable, perhaps, is the home's positioning along the Cloverleaf Trail, which is being extended in the same neighborhood to provide a full connection to the Industrial Heritage Trail.
Ongoing construction on four to five blocks will bridge an unfinished gap in the middle of the trail, which was added to the city's trail system in 2018.
"Here's why that [home] is important: first of all, it's one of the oldest homes in that area. We're making investment on the extension of the Cloverleaf Trail, so it's going to be in a much more visible location here in the next few weeks," said Goodnight, who went on to reference the city's urban infill program, which targets vacant and underutilized lots with home construction.
"This is kind of an extension of upgrading the neighborhood," he added, also referencing work completed by Kokomo Schools on the Pettit Park school.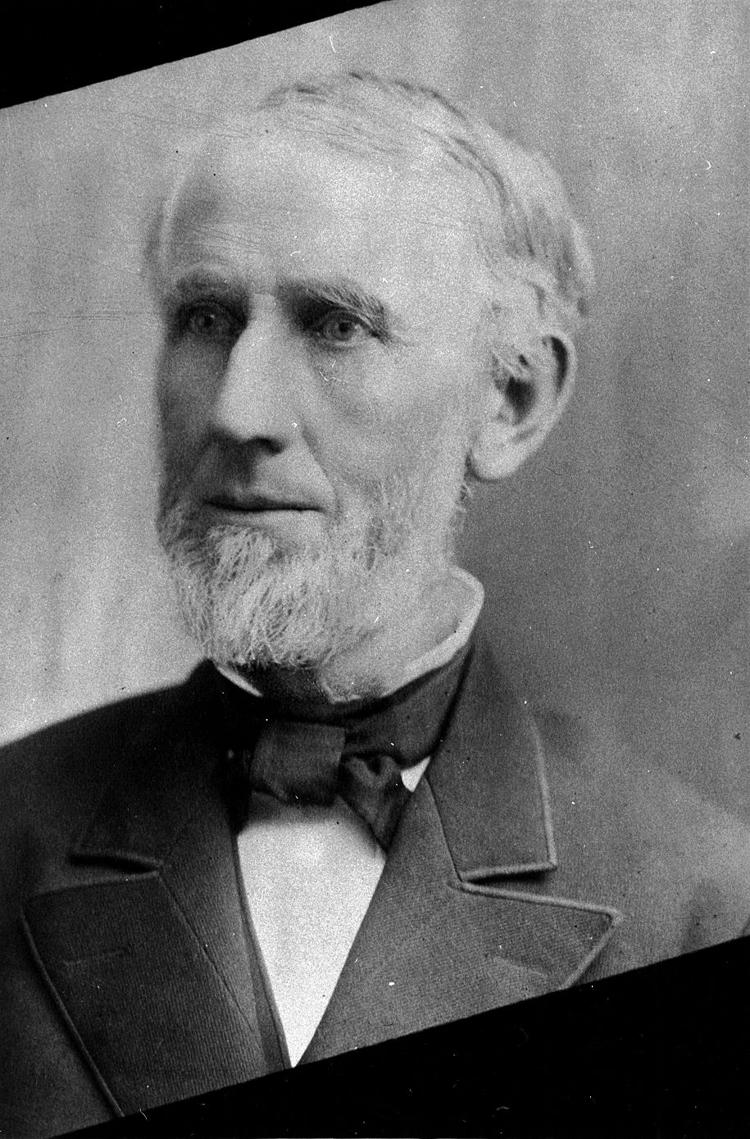 "With the trail, Pettit Park school, we looked at this house, too, that has some history here. You've got two options. … What's that neighborhood need? Some sort of historic structure that's preserved and something that the neighborhood can be proud of? Or do they need another vacant lot? We were to that point. And we think it's worth preserving."
It's not the first time the city has dedicated resources to a historic home positioned along its trail system.
City officials purchased a house along the Industrial Heritage Trail, at 904 N. Buckeye St., in May 2017 with the intention of tearing down the structure and clearing the lot.
Instead, a historical marker now sits outside the home – noting its role as an 1850s railroad workers' quarters and its place as one of Kokomo's oldest and most unique properties.
The home, restored to its original condition when it was built nearly 170 years ago, was most likely built by the railroad as a temporary lodging for workers who were constructing the first rail line through Kokomo.
Now its role is to add an element of historical significance and interest to a trail system that has for years been a primary element of the city's focus on walkability and connectivity.
"I love when historic properties that maybe people didn't think twice about are discovered and found to be significant is some way that people had missed before," said Mark Dollase, vice president of preservation services at Indiana Landmarks, in previous comments to the Tribune.
Dollase also toured the Douglass School and has helped Kokomo secure multiple grants.
It's unclear whether Vaile's former home – which will require substantial work, including the removal of an infowars.com bumper sticker on a side door – will also serve as a celebrated historical site or be used for a new purpose.
Goodnight, however, has indicated that by developing infrastructure and amenities in the area, including the Cloverleaf Trail, and preserving neighborhood landmarks, like the home, the city "aims to kickstart private investment in the area."
But right now, he said, the city is focused on "making sure that at least the outside of it is preserved and it's a feature along the trail on that side of town."
"I'd love to tell you I have a long-term plan, but I don't. I just want to make sure it's preserved."