An overdose death involving the hyper-dangerous drug Fentanyl usually begs at least one question: Where did it come from?
Sometimes the user obtains the drug through relatively simple means – by grabbing it out of a medicine cabinet or abusing a prescription. But a more pervasive trend has been recognized by law enforcement and homeland security officials, one that includes the shipment of synthetic drugs through the Postal Service.
In an email, a spokesman with the bipartisan coalition Americans for Securing All Packages, said the issue comes down to a lack of security measures.
"Due to a loophole in the global postal system, packages sent via private couriers (like UPS or FedEx) are required to have the advance electronic data used by law enforcement to screen and stop dangerous material, while packages shipped via foreign postal services are not," he wrote.
This loophole, says the organization, has created a pipeline for the deadly opioid Fentanyl, which is considered 50 times more potent than heroin and 100 times more powerful than morphine. It has also created concerns regarding the even more dangerous carfentanil.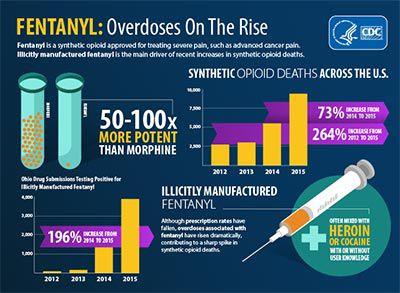 The pipeline allows more than a million packages to enter the U.S. each day "without the security data law enforcement agencies need to screen and stop dangerous packages," according to ASAP.
In an effort to slow the influx of Fentanyl into the United States, the STOP, or Synthetics Trafficking & Overdose Prevention, Act has been put before Congress. A Senate version, along with a companion version in the House of Representatives, was introduced in February.
The legislation would, according to ASAP, require all packages shipped from abroad to contain the same data as packages sent by private couriers. A press release from Ohio Sen. Rob Portman's office also said the bill would enable Customs and Border Protection to "better target potential illegal packages."
Co-sponsoring the legislation in the House are eight Indiana representatives: Republicans Todd Rokita, Luke Messer, Trey Hollingsworth, Jackie Walorski, Susan Brooks, Larry Bucshon and Jim Banks, and Democrat Andre Carson.
Republican Sen. Todd Young has co-sponsored the Senate legislation.
And, given the support from groups like the National Council of State Legislators, Fraternal Order of Police and the American Medical Association, ASAP is "optimistic that Congress will act soon."
One person supporting that effort is Juliette Kayyem, a senior adviser to ASAP who served as an assistant secretary in President Barack Obama's Department of Homeland Security. She also serves as a lecturer on international security at the Harvard Kennedy School and a CNN security analyst.  
In an interview, Kayyem said the flow of Fentanyl is a "supply-chain issue."
"You have the demand problem, the public health problem of making sure people cannot be addicted, but on the supply-chain issue, one of the loopholes is clearly the postal system," she said. "These drugs, these more lethal drugs and unlawful drugs, are being delivered here through a system that is bringing in millions of packages and letters a week."
As Kayyem explained, there is currently no advanced data screening capacity for mail of a certain size.
"Meaning someone in Russia or China can put something in the mail and send it here," she said. "They are not required, at least electronically, so that our intelligence and law enforcement apparatus can assess it in the 21st century …where it's coming from, who's sending it, what's its size, where's it going, what's in the package – even if they lie about it, the lie itself becomes a means to get them."
And it's likely, Kayyem continued, the simple presence of increased security would deter people from mailing synthetic drugs.
"Any security actually serves as a deterrent. Right now, there's no deterrent, so even the act of requiring someone to do this is going to probably make the postal system less desirable from the black market perspective," she said.
"We don't pretend that they won't find something else; they may, but that's what security is. You're constantly looking for the loopholes."
Implementation of the STOP Act would allow law enforcement officers to better track packages of drugs that lead to overdose deaths, even to specific addresses in foreign countries like China, she said.
In a recent column in the Miami Herald, Kayyem also referenced the dark web and the ease with which the "postal pipeline" provides access to an international market of Fentanyl, which she says is often disguised in the mail as prescription medication or mixed with cocaine or heroin.
"Often, victims are completely unaware of the risks of what they're consuming," she wrote.
As Cleveland.com reported, though, some officials have pushed back against the legislation.
Robert Clinton, the U.S. Postal Service's vice president for network operations, was quoted as saying the service "would be compelled to refuse to accept mail from many countries. The blocking of inbound mail destined for the United States could also lead other countries to block outbound mail originating in the United States." 
Cintron also expressed concerns about the $1.2 billion to $4.8 billion over 10 years that the requirement would impose on the Postal Service, money that could not be recouped from shippers under international law, the news agency reported.
But on a more local level, Howard County Coroner Steven Seele said his office is coming across an increasing level of cases involving psychoactive substances transported from foreign sources, specifically China.
In Howard County alone, 11 overdose deaths this year through early December involved Fentanyl. More comprehensive data requested through the Indiana State Department of Health was not provided.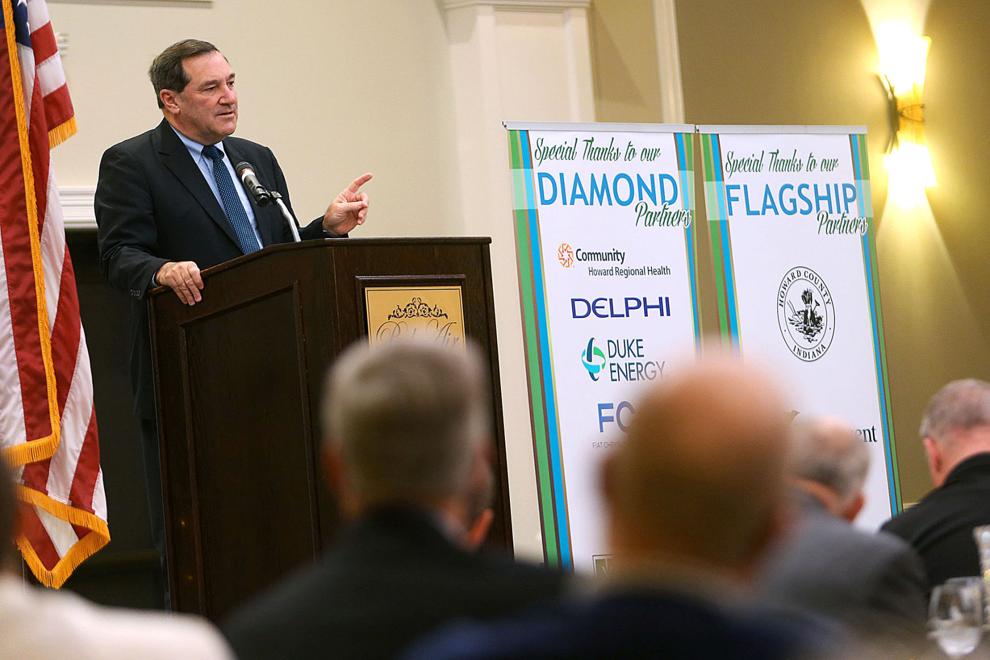 It's worth noting Chinese officials recently disputed President Donald Trump's claim that Fentanyl flooding the U.S. is mostly produced in China. However, Drug Enforcement Agency officials have said in the past their investigations consistently lead back to China.
DEA data also show that when China regulates synthetic drugs, U.S. seizures plunge.
And, while he's not a co-sponsor on the legislation, U.S. Sen. Joe Donnelly pointed toward, while in Kokomo on Nov. 21, the "artificial drugs coming in from China, by mail, in brown packages, in unmarked packages, through international mail centers, that we're trying to stop and trying to find."