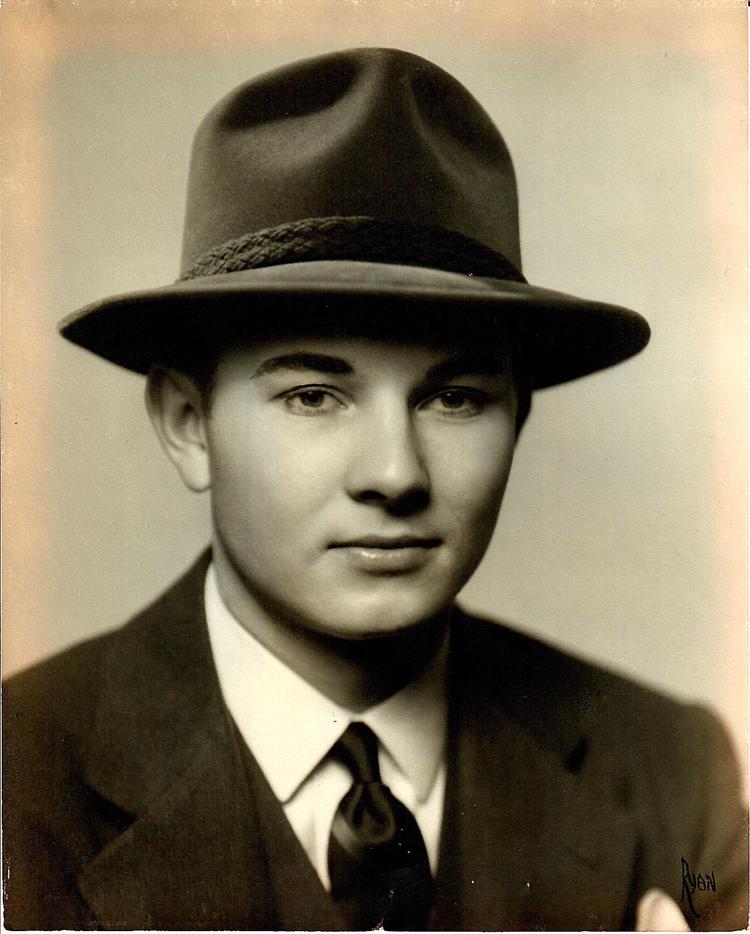 John Maher liked to make people look good. And he spent nearly his entire life doing what he loved.
Maher, the longtime owner of the once iconic downtown store Jack Maher & Son Clothing, passed away on Sept. 23. He was 102. His funeral is noon today at St. Joan of Arc Catholic Church.
Maher's father, Jack, first opened the men's clothing store at 308 N. Main St. in 1911 with a business partner. In 1930, Jack bought out his partner's share in the business and opened his own store in 1930 at 210 N. Main St.
Maher joined the family business in 1937 before serving in World War II, where he was stationed in Switzerland and France as a quartermaster.
Maher's son, Mike, said during his father's time in the war, one of his duties was preparing and distributing uniforms. It was good practice for taking over a clothing store.
"Since he was a quartermaster in the war, he was pretty good when it came to dealing with clothes," Mike said.
Maher ended up operating the store with Mike and his other son, Tom, who both joined the family business in the early 1960s. But it was Maher who remained the heart and soul of the business, even after it moved a third time to its final location at 122 N. Main St.
"That store meant just about everything to him," Mike said. "It was pretty much his life."
Through the business, Maher got to know many of the city's movers and shakers, who all came to the shop to buy their suits and sport jackets. But Maher enjoyed getting to know all his customers, no matter where they came from, Mike said.
"He loved to talk to people," he said. "That's what he really liked. He knew a lot of the business leaders who came to buy clothes, but he liked everyone – the people who came in from the factories and plants. He liked meeting all of them."
By the 1980s, Maher was living in Florida in the winters, but was still active in the business when he came back to Kokomo in the summers.
The store ended up closing in 1992, bringing an end to a more than 80-year run as one of the most popular clothing stores in the city that had become a downtown institution.
After that, Maher turned to one of his favorite hobbies: golfing.
"He loved his golf," Mike said. "That's for sure. He played as much as he could. He played with my grandfather, too, who was playing golf into his 90s."
Maher also had his pilot's license and enjoyed flying his small airplane. He was a member of Rotary International, the Kokomo Country Club and St. Joan of Arc Catholic Church.
But his true passion was always clothes, Mike said.
"He enjoyed making people look nice," he said. "That's why he was in the clothing business."
A Mass of Christian burial will be celebrated at noon today at St. Joan of Arc Catholic Church, 3155 S. 200 West, Kokomo, with the Rev. Father Matthew Arbuckle the celebrant.
Entombment will follow in Sunset Memory Garden Cemetery. Friends are invited to visit with the family from 10 a.m. until the time of service today at the church. Contributions may be made in John's memory to the St. Vincent Hospital Foundation.