A prominent Kokomo artist has sued the city after she says public officials declined to help pay medical expenses following a slip-and-fall on an ice-covered portion of the Wildcat Creek Walk of Excellence in February.
Patti Host filed a lawsuit in late September claiming that negligence and a failure to maintain the trail caused an unsafe environment for trail-goers and ultimately led to a fall she says caused serious and permanent injuries.
Host declined to provide specifics about that day to the Tribune but said shortly after her fall she filed a tort claim and requested the city help pay her medical expenses.
That request was denied, surprising Host. She did not specify the exact cost.
"It was not that much to begin with and I felt like they would certainly share in those expenses, and it really surprised me when they turned it down. Very much a surprise to me, because I wasn't asking anything and then there you go, then you're into a lawsuit," she said.
Host added later: "I believe that they should have been responsible for participating in some of the medical bills, absolutely. I feel exactly the same as I did when I asked them to kindly help me with medical expenses."
The lawsuit – Host is represented by the law firm Golitko & Daly – was then filed on Sept. 27 in Howard Superior Court I.
Also named in the lawsuit is the Howard County Board of Commissioners, although County Attorney Alan Wilson told the Tribune he expects the board to soon be dismissed from the case since it does not manage the Walk of Excellence.
The lawsuit claims Host slipped and fell on snow-covered ice while walking on the Walk of Excellence on Feb. 10. The fall caused injuries, "some of which are permanent in nature," it says.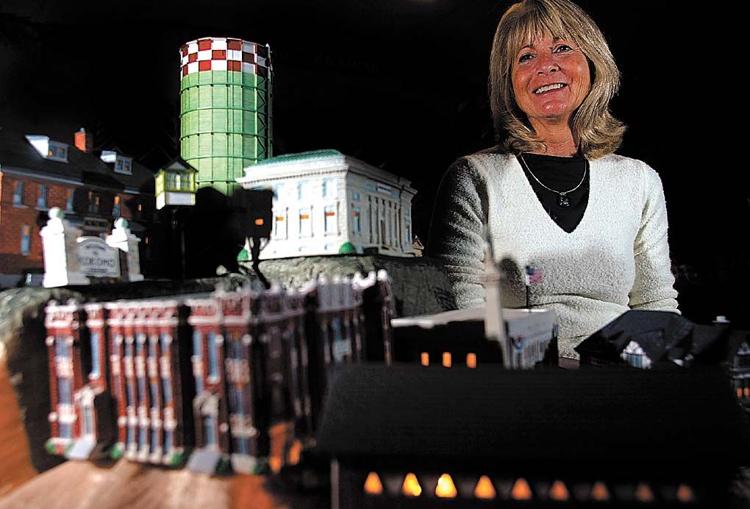 The suit says the defendants "failed to ensure trail-goer safety due to lack of proper maintenance and care" by not clearing the trail of everything "that could create an unsafe environment."
The Walk of Excellence is described on the city's website as a trail extending east and west through Kokomo, running through parts of downtown and stretching nearly four miles.
At some points it crosses over the Wildcat Creek; it also runs past Kokomo Beach, the city's new bike share building and through Foster Park. The lawsuit does not say where Host fell.
But it goes on to claim negligence for a failure to "properly warn" residents of dangers on the trail posed by the cold weather. Public officials, the lawsuit states, knew or should have known about the trail's unsafe conditions and cleared it of any dangers.
Instead, they "breached their duty to the public."
Because of that carelessness and negligence, the lawsuit states, Host suffered "severe and permanent injuries," incurred various medical expenses, dealt with physical and emotional pain and "missed opportunities to enjoy life" – all of which will continue.
Host is requesting a judgement to compensate her for all losses and damages past and future, along with legal costs and any other costs deemed appropriate.
Both Host and the city have requested a jury trial.
"I did the tort to begin with with the city. I wrote them a very kind letter. I asked that they participate, because I did not want an attorney involved. However, I feel as strong as I did then that the medical expenses were hurtful to me, and I feel like it was their responsibility in some form," said Host, who does specialty art and interior design across Kokomo.
"I wasn't even asking for the whole thing to be paid; I was asking for some help. And it was like, nope, OK. Well, OK. That's why you get an attorney – this is not frivolous. This is something I feel like the medical expenses should be paid."
Kokomo corporation counsel Beth Copeland declined to comment on the case.
The city, however, has denied Host's allegations in a legal filing, saying her claims "are barred by her contributory negligence."
"[Host] incurred the risk of her injuries and is therefore barred from any recovery of damages against the City of Kokomo," noted Mark Holloway, an attorney representing the city in a document filed Oct. 7.
The city has also denied that Host sustained a permanent injury.