The Kokomo Common Council, now under full Republican control, voted unanimously Monday evening to pick the 2nd District's Lynn Rudolph as its president and At-large Councilman Matt Grecu as vice president.
The actions signify the first steps for a council that following the lopsided November election has shifted from a 7-2 Democratic majority in recent years to each of its nine seats now held by Republicans.
Rudolph, a former Kokomo police chief who also worked as a construction foreman in the city's street department, said in an interview following Monday's reorganization meeting that his main goal is to keep the council's ears to the ground and take actions desired by the community.
"Naturally, something like this is going to be a challenge. It's not something that I've done before, but we'll work our way through it," he said.
"All we need to do is make sure that we're doing what the community wants us to do."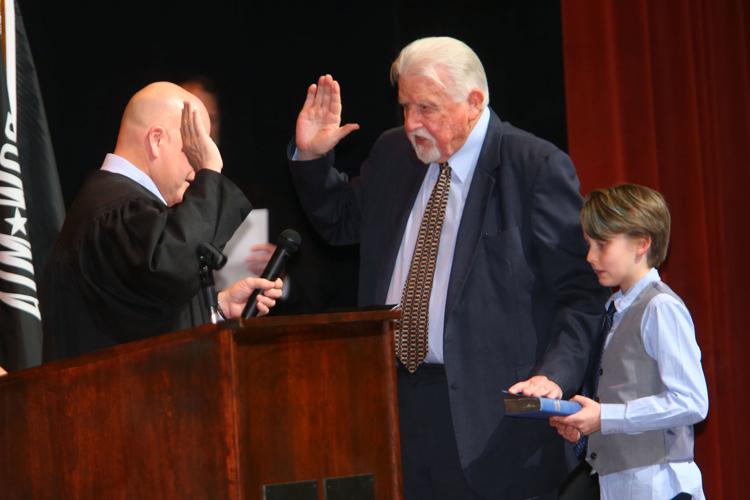 Those issues, he remarked, include pushing forward the city's economy – "that's going to be the No. 1 issue" – and keeping tabs on public safety.
"We have to make sure we're doing everything we can to make Kokomo viable and make sure that we're progressing, keeping jobs and doing all those things," said Rudolph.
Regarding the economy, he cited a need to "work with people who are wanting to grow. … Who knows what it's going to be? I don't think Ford's going to move to Kokomo.
"And obviously public safety is going to be an issue. And that's going to be up to the police department to hire personnel and see where we balance out," he added.
Rudolph, who defeated incumbent Democrat Bob Cameron with 58% of the vote in November and has also championed what he says will be increased transparency, acknowledged that his experience in City Hall made him an attractive option to become council president.
"Who talks to more people than anybody else in town? It's the street department. They go to every house, every week, so naturally what you're going to do is run into a lot of problems that are going to come back to you, and that will help you respond to the community," he said.
"Plus law enforcement, they're probably second [in] touching more lives and families, so I've seen a lot."
Grecu, the top vote-getter in the council's at-large race, echoed many of Rudolph's points.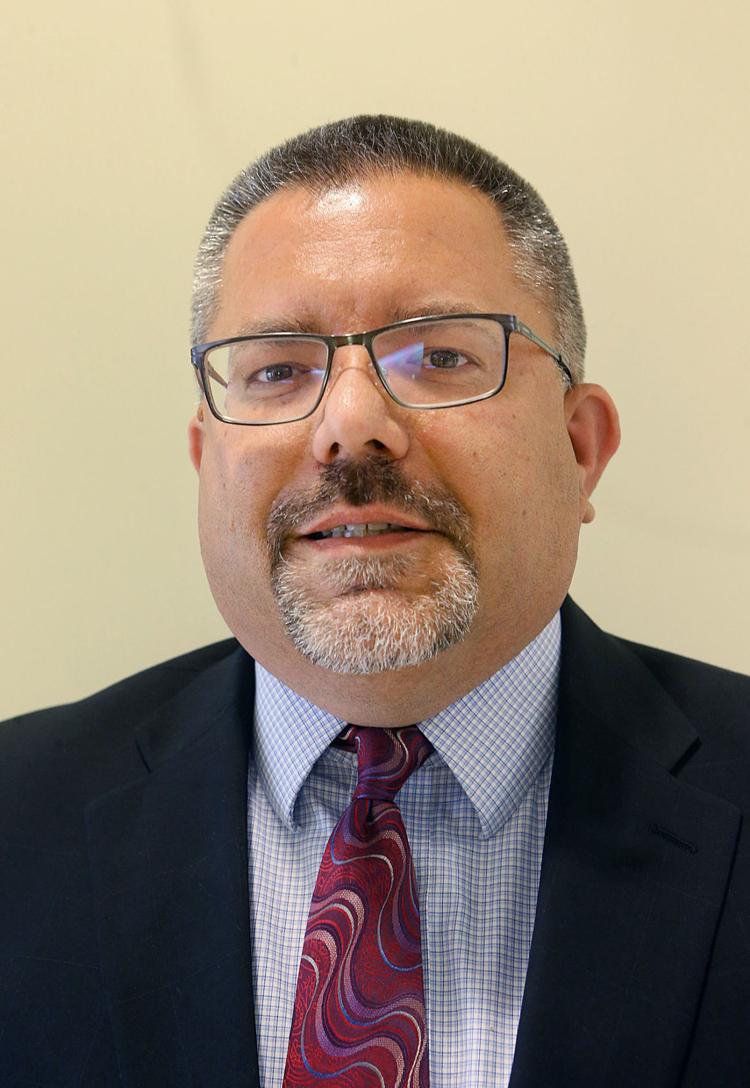 "I think we're all interested in public safety initiatives and things that we can do to certainly offer support to our police and fire departments to be able to give them the manpower and tools that they need to serve our community," noted Grecu.
"Also, to look at economic development and to see how those initiatives can be moved forward and try to make a positive impact for Kokomo."
Rudolph and Grecu replace longtime council Democrats Bob Hayes and Mike Kennedy as president and vice president, respectively.
Other appointments Monday included Cindy Sanders, R-5th District, to the Kokomo City Plan Commission and Jason Acord, R-1st District, to the city's traffic commission.
Not receiving an appointment Monday was the council's second-longest tenured member, Tom Miklik, R-6th District, who ran unopposed in last year's election.
With a group of newcomers now making up seven of the council's nine seats, Miklik's experience in his seat is only outdone by Sanders, now in her fourth term.
Miklik, who has been on the council since 2010 and last year sat on the traffic commission, gave his thoughts about Monday's meeting in an interview with the Tribune.
"I believe that the council members voted in the ones that they wanted to have run the council, so my personal thoughts really don't amount to a hill of beans, do they?" he said.
"It's a new day, a new era, and new people and new thoughts and ideas, and they wanted it that way."
When asked whether he supported the choices for president and vice president, Miklik responded: "Well, I voted for them. … They're qualified people, and the council members decided that's who they wanted, and that's who they voted for."
He added: "They're going to lead the council, and we'll see where that leads."
Miklik said he did not seek either the president or vice president role.
"With the personalities that are on there now, and I don't know them, I don't know them, and the job is one that says that everyone needs to have an affinity for each other, and those people seem to have a much closer affinity for each other than I did," he said.
"Because they ran together and were elected on the Republican ticket with [Kokomo Mayor Tyler Moore], and so they knew each other, and I didn't. So, it's OK. Everybody's new. Everybody will learn. And I hope that they all ask questions."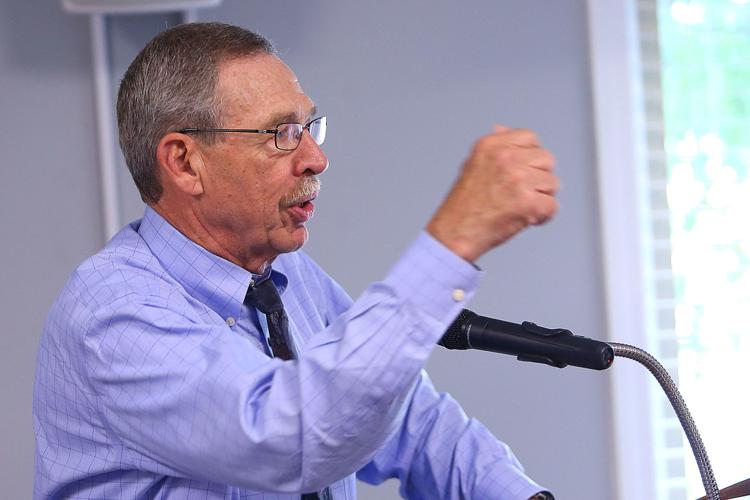 Mikik said he wasn't disappointed or surprised to not be appointed back to the traffic commission, saying he's "happy with what I'm doing, and I think it will work out OK. I hope I can be a small part of what they're doing, and help them to achieve success."
He noted that he often refers to himself as a K, for Kokomo, as opposed to aligning politically in his existing role.
"I'm a K. People go, 'Well, are you a D [Democrat] or an R [Republican]?' No, I'm a K. I'm for the city of Kokomo and the taxpayers, and I represent them all. I may be 6th District, but I represent them all, because your decisions have to be as an independent thinker," he remarked.
"And you'll come to that. The council members will come to that position as time goes on, because they represent the people. It's not about a D or an R, it's about what's best for the city. So I tell them a K, and they look at me like, 'Are you nuts?' And I go, yeah, I might be, but at the end of the day, what can we do to do best for the city?"
Miklik said he expects to chair the council's finance committee and also sit on the Kokomo Howard County Governmental Coordinating Council.
Committee positions are expected to be announced at the council's next meeting, Jan. 13, he said.