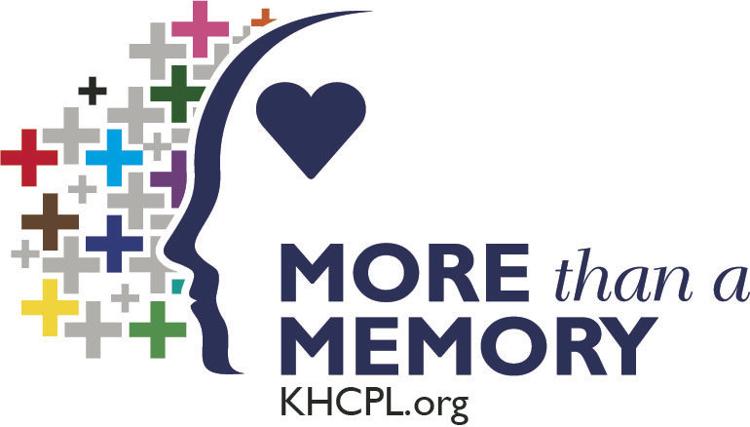 The Kokomo-Howard County Public Library is spearheading an effort that will lead to the city becoming only the fourth community in the state to be certified as dementia-friendly in a move officials say will improve the lives of those living with the disease, as well as their caregivers.
The library received a $15,000 grant from the Community Foundation of Howard County to implement a new program called More than a Memory.
The initiative is a comprehensive, multi-faceted health program to provide caregivers, first responders, businesses and organizations with resources to better serve those who have been diagnosed with dementia.
Lisa Fipps, the library's director of marketing who is leading the program, said the outreach will offer training to businesses and organizations to help them better understand dementia and serve those who live with it.
Groups that complete the training are certified as dementia-friendly, and receive a sticker they can put on the front of their facility. Fipps said one local dentist's office has already signed up for the training.
"If you can understand why those with dementia do what they do, it's much easier to respond with compassion and empathy," she said. "And it makes caregivers think, 'Oh, I can go to that place.'"
The program will also facilitate virtual dementia tours, which equip people with goggles and other apparatuses that change their sensory perceptions and enable them to experience firsthand the physical and mental challenges faced by those with dementia.
"You basically start acting like someone who has dementia, and it wakes people up to the fact that this is what they go through every minute of every day," Fipps said. "It can be very emotional for people."
The library will also start holding an event called Memory Café, which aims to decrease isolation for those with Alzheimer's and dementia, and their loved ones, by providing a place where they can gather for regular times of social interaction in a dementia-friendly atmosphere.
Fipps said the first event will be held Feb. 18 at the library, where a group will perform live music. She said the first session will allow the library to start gauging what attendees want from the annual meetings.
As part of the program, the library will also provide free, circulating kits with materials to educate caregivers and lessen agitation in those with dementia. The kits include books to help better understand the disease and how to deal with behaviors, along with specially designed products to lessen agitation and fidgeting in those with dementia.
"It's about understanding Alzheimer's, and responding with compassion," Fipps said. "It's about education so people can respond with compassion."
And, she said, that compassion is more important than ever as dementia has become a full-on health epidemic in the U.S.
According to the Alzheimer's Association, 5.8 million Americans are living with the disease. That number is projected to triple in the next 30 years. That means by 2050, an American will develop Alzheimer's dementia every 33 seconds.
In Indiana, Alzheimer's is the fifth leading cause of death, and kills more people nationally than breast and prostate cancers combined.
The most resent numbers in Howard County show around 900 people are living with dementia or Alzheimer's.
"It's a huge healthcare crisis that's hanging over the entire nation's head, and I don't think anyone knows it yet," Fipps said. "The general public has no idea."
That's why the library started seriously looking at implementing a program about three years ago and finally landed enough funding to get the project up and running this year.
The program is part of Dementia-Friendly America, a national network of communities, organizations and individuals that launched in 2015 to ensure communities are equipped to support people living with dementia and their caregivers.
The money from the Community Foundation has paid for Fipps and another library employee to receive a variety of training from the National Council of Certified Dementia Practitioners as well as Second Wind Dreams, which trains people to implement the virtual dementia tours.
Fipps said they are also traveling to Atlanta, Georgia this week to become certified to train and educate healthcare providers at hospitals, doctor's offices and nursing homes on how to help those living with dementia.
Fipps is a caregiver herself, logging more than 30,000 hours in the past six years taking care of someone with Alzheimer's.
Library Director Faith Brautigam said Fipps has a deep understanding of the issues faced by those with the disease and their caregivers, and that's why library officials selected her to lead the program.
"Libraries across the country have begun to talk about how best to provide support as families and communities struggle with this issue, and I am excited that KHCPL has the potential to add to the national conversation," Brautigam said.
Kokomo will join Bloomington, and Hamilton and Lawrence counties, as a certified dementia-friendly community once the program is fully implemented.