The area's local movie theaters will soon be reopening.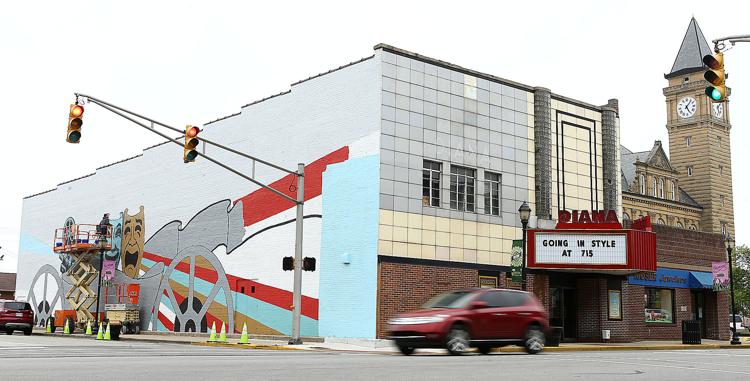 Tipton's Diana Theatre, 137 E. Jefferson St., will reopen on Thursday, June 18, at half capacity and with social distancing guidelines in place, the business posted on its Facebook page.
Stage 4 of Gov. Eric Holcomb's Back on Track Indiana plan allows movie theaters to open at half capacity. Stage 4 began last Friday and goes until July 3. Stage 5, which begins on July 4, lifts capacity restrictions for businesses.
Until then, Diana Theater will only have one showing each night at 7:15 p.m. on Thursday, Friday, Saturday and, when needed, Sunday. This weekend the theater will be showing "I Still Believe."
Multiple social distancing guidelines will be in place, including:
If you are feeling sick, the theater asks you not to enter.
One party will be allowed at the ticket sales booth at a time. Other customers must wait at the door until the previous customer leaves the ticket area.
Observe 6 feet of distance between others while in the lobby.
Customers who are in the same party do not have to follow social distancing guidelines.
One customer party at the concession counter at a time. If there is more than one party wanting concessions, customers must keep 6 feet apart.
Customers will not be able to sit directly in front or behind other customers.
In any row, there must be at least four seats between customers. Parties arriving together may sit togethe
r.
Peru's Roxy 5 Theatre
Peru's The Roxy 5 Theater will also be opening soon.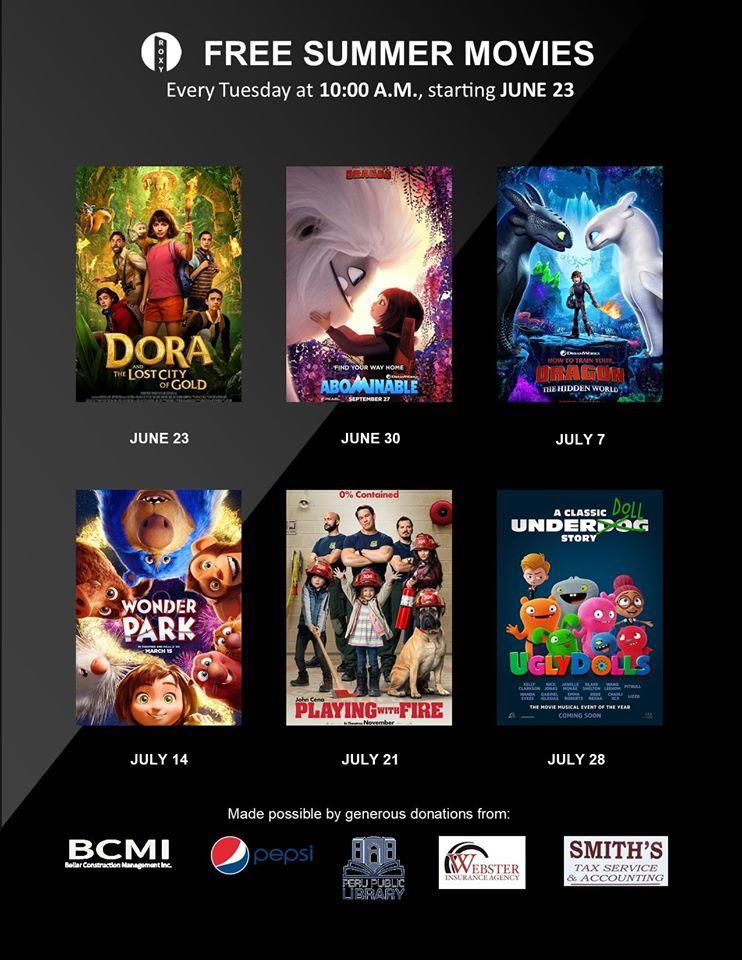 The theater, located at 100 Roxy Lane, will have its first showing in months on Tuesday, June 23, when it will begin its annual free summer movie series.
Each Tuesday until the week of July 17, the theater will be showing a different movie free of charge. Next week's free movie will be "Dora and the Lost City of Gold." Concessions will be available.
The Roxy will also implement social distancing. Face coverings will be required for those ages 3 and up when in the lobby or restrooms. For those without masks, one can be purchased for $1.
Other guidelines include:
No popcorn or drink refills.
Only parties of up to six people can sit together.
There must be three seats between separate parties.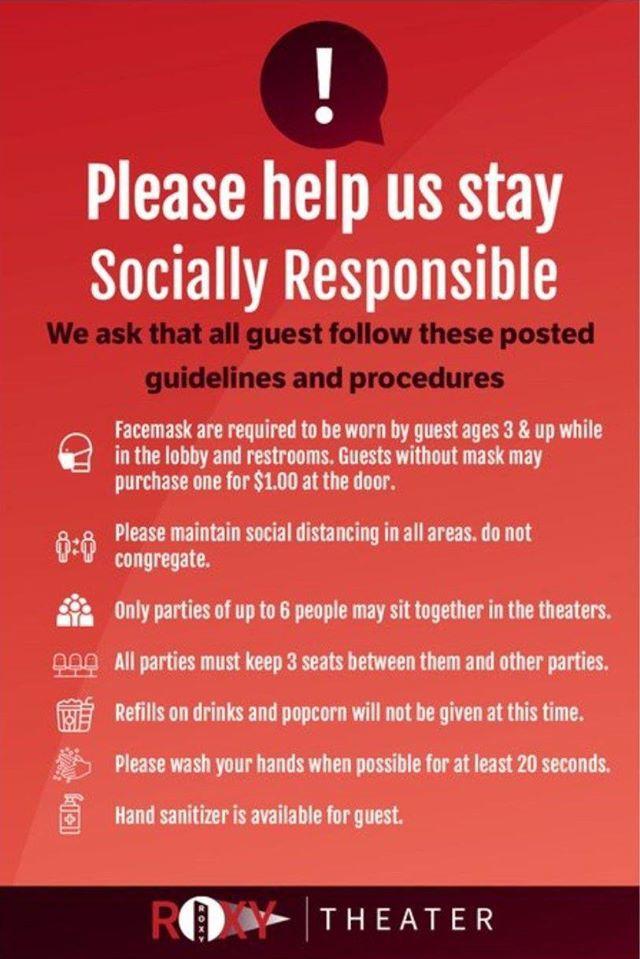 Sarah Gould, general manager for The Roxy 5 Theatre, said that while the business is allowed to be at 50% capacity, the theater will be operating at somewhere around 20% capacity after adhering to the social distancing guidelines.
What's there to watch?
While movie theaters are beginning to reopen, don't expect to see new, big-budget movies for at least another month.
The country's major movie studios have delayed releasing any blockbuster until at least late July due to fears that capacity restrictions and customers' possible hesitance of coming back to the big screen will lead to lower box office revenues. Disney's remake of "Mulan" is currently scheduled to open in theaters on July 24, followed by director Christopher Nolan's new movie "Tenet" on July 31.
While the theaters wait for the blockbusters that draw the huge crowds and the restrictions to be lifted, they'll try to fill the seats with new-ish and fan favorite movies.
The Diana Theatre plans on showing a new movie each week until mid-July. Films slated include 2017's "The Greatest Showman," the live action remake of "The Jungle Book," "The Empire Strikes Back" and "The Beauty and the Beast" and/or "Bohemian Rhapsody," though dates and movies are subject to change, the theater noted.
Gould said The Roxy 5 plans on doing something similar, though what movies the theater will be showing hasn't been decided yet.
What about AMC?
UPDATE: AMC Theatres announced that it will reopen 450 of its 600 theaters in the U.S. on July 15 and expects to be almost fully operational by the time that Disney's "Mulan" debuts on July 24 and Warner Bros.' "Tenet" on July 31.
The country's largest theater chain will limit seating capacity and is implementing new cleaning procedures and placing hand-sanitizing stations throughout its theaters.