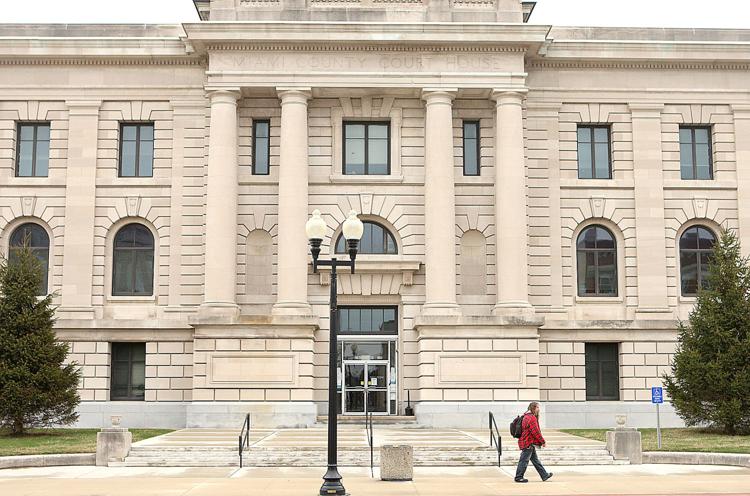 The Miami County Election Board on Friday determined an anonymous political flyer sent to thousands of Peru residents last month likely violated state election code, but the board had no recourse to do anything about it.
The postcards listed the names of Democratic Peru Mayor Gabe Greer, Republican Miles Hewitt and Independent Chris Wolfe, who are all running for mayor in next week's election. Beside their name is a court case with a list of charges.
Miami County Democratic Party Chair Charles Wagner last week filed a complaint with the election board requesting an investigation into the postcards, which he said were sent earlier this month to "1,100 or 11,000 depending upon which rumor one hears."
In his complaint, Wagner said his concern with the postcard is the lack of disclosure of who sent them, which he said may violate state code for failing to identify the person or group doing the mailings.
Election Board Member Richard Lancaster on Friday said he agreed with Wagner, but the board was unable to address the issue since no one knows who sent the postcards.
"I don't know what you can do about something that has no signature," he said. "If you don't have a signature or a person, we'd be chasing our tail over every rumor or innuendo out there about who sent it."
Miami County Clerk Sherry Raber, who serves on the three-member election board, said she called a local printing company and made other attempts to track down who may have sent the postcards, but was unable to determine any suspects.
That led the board to vote to keep the complaint open and on hold in case the person who sent the flyers was discovered or came forward.
Lancaster said if that happened, the board would reconvene to discuss the complaint and issue any violations that may have occurred, along with the appropriate fine or legal action.
"But at this time, we have nobody to point to," he said. "We have absolutely no idea who the person is."
Hewitt was the only candidate who attended the meeting. He asked the board if the Miami County Prosecutor's Office was planning to investigate the postcards.
Raber said she talked to the prosecutor and he said he had received an official complaint about the incident.
Wagner had said in complaint that the postcard was "at best, misleading," since it didn't detail how each court cases was decided.
The case listed for Hewitt was filed in 2012 and details a civil lawsuit in which a Vietnam veteran alleges Hewitt made unauthorized withdrawals from his personal account. The lawsuit alleges Hewitt spent the money for his personal benefit after the veteran asked Hewitt to help him handle a $400,000 settlement he received related to his military service.
In 2015, both parties filed a joint motion to dismiss the lawsuit with prejudice, according to court documents, which means it was permanently closed and indicates there may have been an out-of-court settlement.
The case listed for Wolfe is a conviction in 2012 in Huntington County of a misdemeanor charge of driving while intoxicated endangering a person. Wolfe ended up serving six days in jail and had his license suspended for one year, according to court documents.
The case listed for Greer was filed in 2005 and ended with a judge dismissing misdemeanor charges of resisting law enforcement and assisting a criminal after Greer entered into a pre-trial diversion contract with prosecutors, according to court records.
Wagner said in the complaint the motivation behind sending the postcards is unclear since it "looks like they smeared everyone."
"Not sure what the motivation might be other than just creating drama," he wrote.