Kokomo Mayor-elect Tyler Moore on Monday announced two new appointments to his incoming administration, along with the retention of three existing city department heads.
It's the latest string of staffing decisions made public by Moore in the lead-up to him taking over City Hall. He is expected to continue announcing how he will fill positions – one job still up in the air is deputy mayor – as "interviews and discussions continue in the following weeks," according to a media release.
Moore, meanwhile, revealed Monday that Howard County Treasurer Wes Reed, who also serves as vice chair of the local Republican Party, will take over as city controller.
Jack Dodd, who serves as the director of human resources in Frankfort and held the same position from 2004 to 2007 in Kokomo during Republican Matt McKillip's administration, has been named Moore's HR director.
In conjunction, Moore has announced that he will retain three current department heads: City Engineer Carey Stranahan, Development Director Jennifer Jordan and Street, Refuse and Public Maintenance Director Joe Ewing.
"I am so pleased that Wes and Jack will be joining my administration. Both bring knowledge and experience in their respective fields and are committed to the effective and transparent operation of city government," said Moore in the release.
He added: "Cary (sic), Jennifer and Joe bring a wealth of experience and knowledge in their respective fields and I am pleased that they are willing to continue in their important positions."
In a statement, Reed said he is looking forward to his new role, which is currently held by City Controller Randy Morris.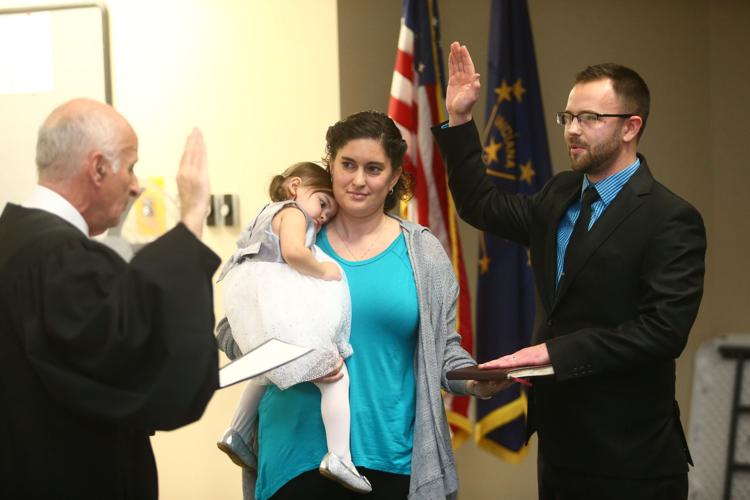 Reed confirmed Monday he will remain treasurer through the remainder of 2019, after which the position will go up for a Republican caucus vote to fill the seat through 2020.The treasurer's position will then be part of the 2020 election.
The vote is expected to be held in conjunction with the caucus to replace Moore's seat on the Howard County Board of Commissioners, according to Reed, who said a date has not yet been set for the votes.
"I am both humbled and excited for the opportunity to be the next controller for the City of Kokomo," noted Reed, who served as Howard County's chief deputy treasurer for four years before being elected treasurer in 2016.
Reed, the release notes, has in his current role "worked closely with the City Controller's office on local tax and financial matters." He has also served on the executive board of the Indiana Counties Treasurers Association and its legislative and training committees.
"I am totally committed to Mayor-elect Moore's vision for a transparent government because I have always believed that as a local government we should be good stewards of the tax dollars by using them wisely, and that transparency plays a key role in that stewardship," he added.
Dodd – who in 2015 was defeated in the Republican mayoral primary by Howard County Auditor Martha Lake and in 2017 was beaten by Marty Stout to be Republican Party chairman – also expressed excitement about his appointment.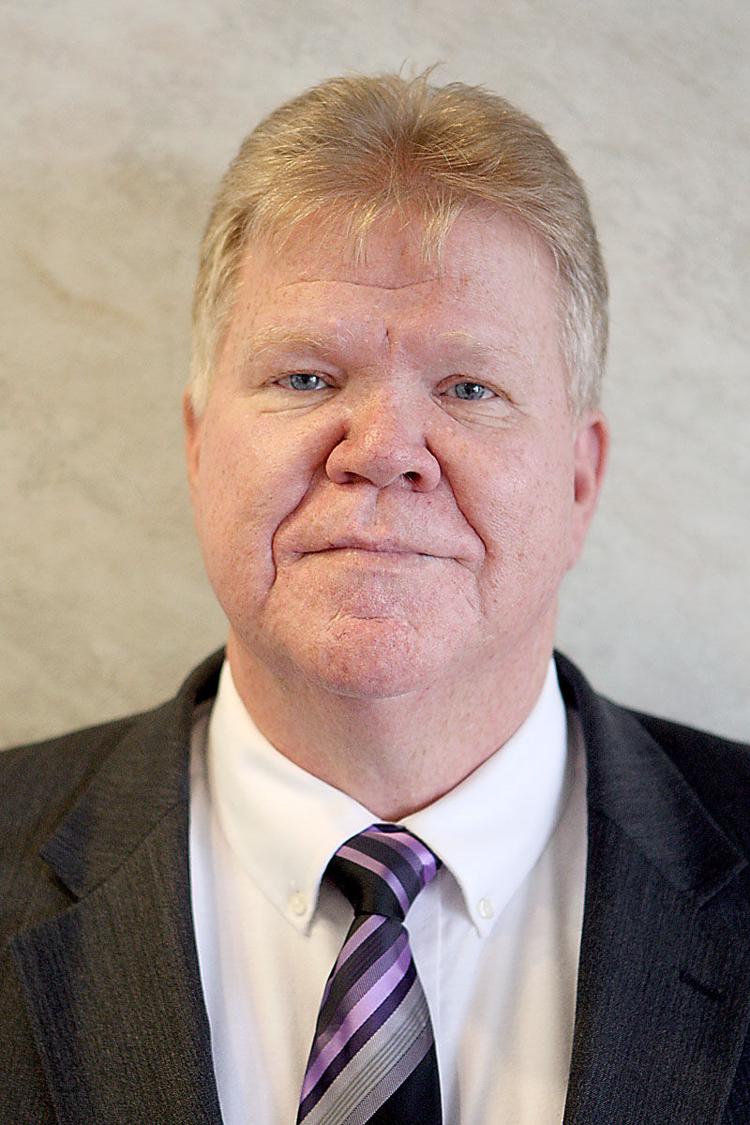 The position of HR director is now held by Kathy Horton.
Neither Horton nor Morris returned requests for comment.
"I am honored to be a part of the Moore team and assist in the transition of his administration. While I will miss the friends and team members in Frankfort tremendously, I look forward to reconnecting with friends and assisting Mayor-elect Moore and his team in any way I can," noted Dodd, who serves on the executive board of the Indiana Municipal Personnel Administrators for Cities and Towns.
Following his time in the McKillip administration, Dodd became the HR director for the city of Yuma, Arizona, for seven years before returning to the local area.
As the Tribune previously reported, Dodd's initial stint with Kokomo was inevitably tied to the numerous controversies of the McKillip administration, including protracted negotiations over health care benefits for unionized city employees.
Although Dodd was charged with implementing several McKillip policies that proved unpopular with some city employees, Dodd didn't publicly disagree with McKillip during his tenure.
Dodd, who was an avid supporter of Moore's mayoral campaign, is the father of Kokomo Fraternal Order of Police President Jeramie Dodd. The FOP publicly endorsed Moore for mayor.
The police union's contract is set to expire at the end of 2020, meaning its leadership will negotiate next year with the incoming city administration for its next contract.
Moore said Monday he will ask the elder Dodd to recuse himself from contract negotiations.
"Yes, obviously we would ask Mr. Dodd to recuse himself at that time, and I'm confident he would see the logic in that and expect to do so," said Moore in an email.
Sticking around
Stranahan has worked the last 19 years for the city and has been city engineer for 15 years. He was a recipient in 2015 of the Ivan H. Brinegar Municipal Management Award by the Indiana Association of Cities and Towns (now called Accelerate Indiana Municipalities).
Stranahan has played an integral role in overseeing city infrastructure while helping move forward various development projects and implement initiatives focused on road dieting, beautification, trail access, walkability and more.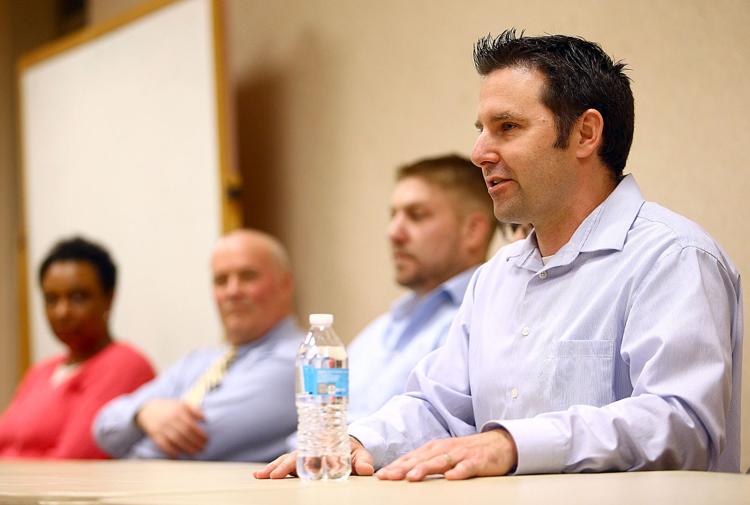 Jordan, who started her career in 2004 in the Controller's office, has been the city's development director since 2014.
The release noted that she has "played a key role in the current administration's major downtown development projects" while also working "with small business owners and community partners to further economic growth in Kokomo."
Ewing has been a city employee since 1986, according to the release, starting as a supervisor under Democratic mayor Steve Daily. He was promoted to assistant street commissioner by Democratic mayor Bob Sargent in 1992; eight years later, in 2000, he was named street commissioner by Republican mayor Jim Trobaugh.
Ewing, who ran as a Democrat and lost a bid to incumbent Republican Brad Bray in 2016 for the 3rd District seat on the Howard County Board of Commissioners, is a past president of the Indiana Street Commissioners Association.