TIPTON – A Kokomo woman shot in the face twice by her boyfriend after rebuffing his advances. A Civil War veteran who shoots and kills a man in a downtown Kokomo hotel bar and gets away with it. A man sentenced to life for the poisoning deaths of his wife and her 8-year-old child.
Those stories and more are the featured in "No Place Like Murder: True Crime in the Midwest," written by Tipton's own Janis Thornton. The book chronicles 20 true crime stories that "shocked the Midwest between 1869 and 1950," including crimes committed in Howard and Tipton counties.
The book is Thornton's second venture into true crime after writing "Too Good a Girl" about the life and mysterious death of Olene Emberton, a former Tipton County High School classmate.
The Tipton County Historical Society will be hosting a book signing event at 1 p.m. Saturday at the Fairview Cemetery Mausoleum in Tipton. Thornton will talk about her book and the murder of 8-year-old Mollie King and her mother, Hannah King Snider, of Tipton, who "suffered identical mysterious, excruciating" deaths in the summer of 1876.
An autopsy done showed the pair were poisoned by strychnine. Snider's husband, Daniel Snider, was later arrested, convicted of the murders and sentenced to life in prison.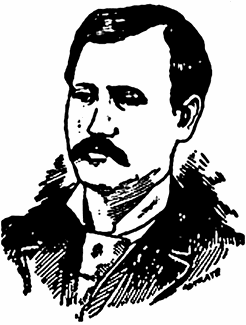 However, Snider was pardoned 17 years later. He returned to jail two years later, though, after stealing a horse and buggy in Grant County. After serving his second stint in jail, Snider returned to Tipton in 1897, "took a new bride, and established himself as an upholsterer and carpenter," writes Thornton.
Snider's new wife, Emma Jane, died in 1920 after a suspicious house fire. Snider denied setting the fire and soon moved to Russiaville where he, during a walk to the fishing hole, was killed by an oncoming train in the spring of 1929. He was buried in the Russiaville Cemetery.
Snider's story and the gruesome murder of King and Hannah King Snider were almost lost to history.
Snider's court trial was one of the 38,000 old court cases the Tipton County Historical Society received from the Tipton County Circuit Court for preservation.
"One of our volunteers was very interested in reading most every case that came through, and he read Snider's case and passed it along to us," Jill Curnutt-Howerton, executive director of the Tipton County Historical Society, said.
Snider's court records had police interviews, testimony and more – a treasure trove of source material for Thornton to comb through – some of which will be available to look at during the book signing. For other stories in the book, Thornton used past newspaper articles as primary source material.
"For me it's about the combination of the history and a compelling story, these tragic stories," Thornton said. "There's so many elements about them that are interesting because you have to dig for the information."
The book costs $20, and can be ordered by contacting Thornton directly, through her website, www.janis-thornton.com and on Amazon, Bookshop and Barnes and Noble.
Proceeds from the sale of copies sold at Saturday's book signing of "No Place Like Murder," will go toward purchasing a grave marker for Hannah King Snider, who, along with Mollie, lie in unmarked graves in the old section of Fairview Cemetery, though are believed to be buried next to Hannah's previous husband, David King.