Joe Smith, an Eastern High School graduate, left Howard County at 18 to pursue his education in full-time ministry, followed by a decade in Monterey, Calif., where he planted a church, and time spent near Washington D.C., in northern Virginia.
Now Smith is back in Howard County, leading the city's newest house of worship as Northview Church's Kokomo campus pastor.
The nondenominational, multi-site church, located at the former HHGregg, 2021 E. Markland Ave., will kick off its first services at its new site at 9 a.m. and 11 a.m. Easter Sunday.
"That's really what we put our focus on is making sure that we are presenting the gospel and who Jesus is in a clear way and accepting people just as they are," said Smith. "We encourage people just to come as they are and we do our best to create an environment in our church that is warm and welcoming to anyone who wants to visit."
Northview, whose other sites include Anderson, Carmel, Fishers, Lafayette, northern Indianapolis and Westfield, began in 1980 and opened its current Carmel campus in 1995. In September 2015, it was named the second fastest growing church in America by Outreach Magazine, according to a media release.
The church also operates locations out of Miami County and New Castle correctional facilities and the Indiana Women's Prison.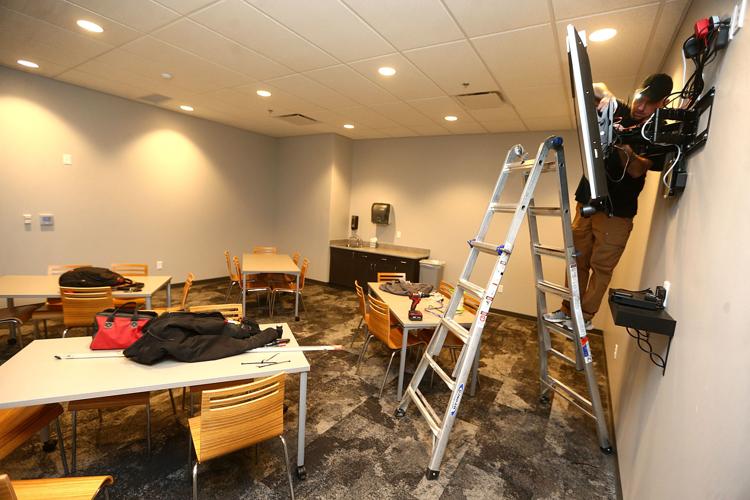 A ribbon-cutting ceremony for the Kokomo church was held Monday, marking the church's 10th location. In fact, the former HHGregg building's square-footage matches exactly the size of Northview's other campuses, noted Smith.
"A lot of things came together to where it just made sense that it was supposed to be Kokomo," he said.
"We are one church in many locations, and we really do our best to protect that one church, many locations model. Everything we do at this site, you could go to any of our other sites and it's going to feel the same."
Smith described the church's worship services as "high-energy, modern" with a "very relevant teaching style that really relates to people's lives, straight out of scripture" that will be held in an over 400-seat auditorium with brand-new technology including a sound system and lighting.
The church will also include a kids ministry for children through fourth grade, a students-based ministry and a Capstone coffee shop.
First, the project received approval in August 2017 from the Kokomo Board of Zoning Appeals for a special exception to operate a church in a commercial zone.  
"We are simply just trying to do our best to be seen and known in the communities that we're in," said Northview Church Multisite Campus Director Jason Pongratz to BZA members as he distributed pamphlets about the church.
"And what I mean by that is, we try to operate everything that we do with the community in mind and just giving back to the communities that allow us to have presence where they're at."
Pongratz later expanded on the church's philosophy on community involvement.
"Our goal is to be known," he said. "If we were to pack up and leave tomorrow, we would want that to be impactful in the community in a positive way. … We don't exist just to exist. We exist to make a difference where we serve."
In conjunction, Smith said the church chose in part to open a Kokomo location because more than 30 Howard County residents were regularly making the trip to Westfield's campus. Many more, he said, have visited Northview's locations in Central Indiana.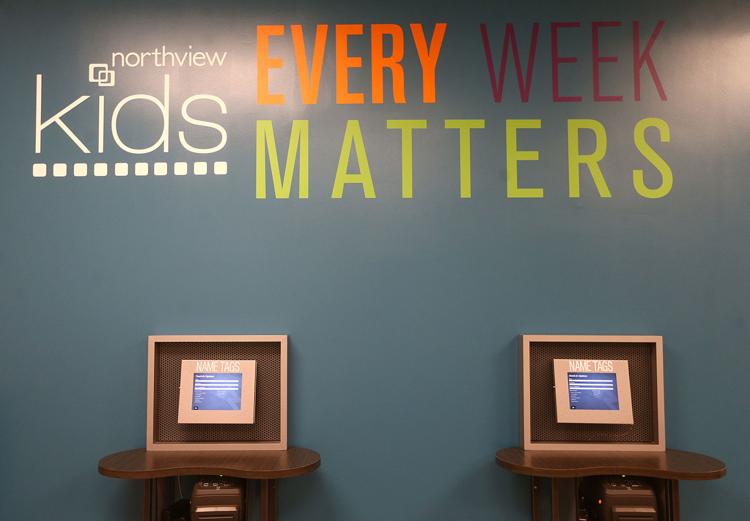 But it was also his relationship with the area, noted Smith, and what he calls his "heart for this city" that put Kokomo on the church's radar.
Additionally, Northview has assumed the building's lease from HHGregg, which recently had a 5-year renewal, noted Indianapolis-based attorney Russell Brown, who represented Northview Church at the BZA meeting. The lease has an additional 5-year term.
Northview has also expressed plans to buy the building at some point to use as a permanent church facility, according to a BZA staff report.
"With this building being in one of main corridors to the city of Kokomo, we encourage business to occupy these types of spaces. This is a growing church attempting to contribute to our community," said BZA Executive Director Greg Sheline when reading the staff report.