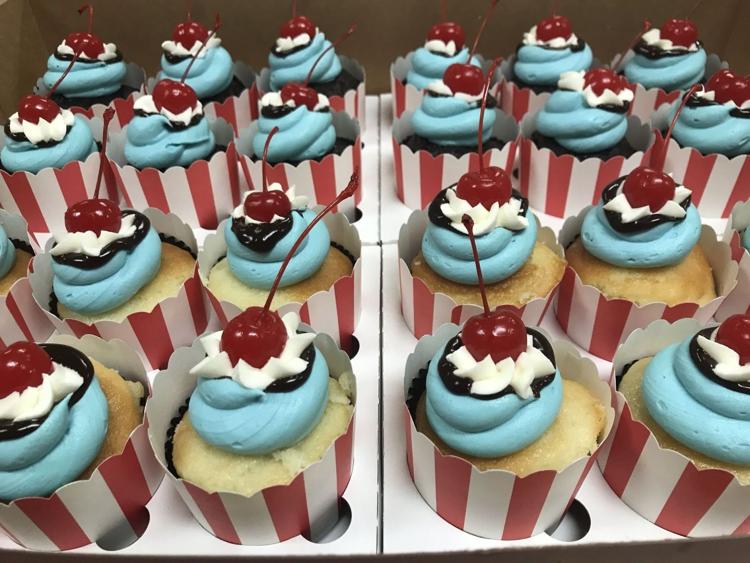 Edible cookie dough and other culinary treats are coming to Markland Mall.
Dreams to Reality Cakes, a Peru bakery that opened six years ago making custom cakes and other desserts, is expanding its offerings and opening a second location in Kokomo.
Owner Sandra Tossou said the new store will be located between Books-A-Million and Chipotle and serve a large variety of baked goods such as cake balls, rice crispy treats, cupcakes, tarts and pies.
But the focus of the store will be the six different flavors of edible cookie-dough, which can be ordered in a cup or waffle cone.
Tossou said flavors they are considering for the menu include chocolate chip, brownie batter swirl, mint chocolate chip, birthday cake and snickerdoodle. They will also serve cookie-dough cookie sandwiches.
Other specialty items will include macaroons with flavors such as lemon and chocolate raspberry, and small, designer cakes featuring unique toppings and flavors.
"We're trying to not keep it traditional," Tossou said. "We want to experiment and hit all kinds of different flavor elements."
Construction on the space started last week and should wrap up in September. Tossou said they aim to open the store by the first week of October.
The new location comes after the bakery has spent the last six years gaining a devoted following to its cakes and desserts at its downtown Peru store.
Last year, that store was named as one of the most impactful and successful small businesses in the state by the Indiana Small Business Development Center because of its dedication to community causes.
Tossou said that success led her to investigate opening a second store in Kokomo. She said they decided to move forward with the plan after Markland Mall officials reached out to see if she had any interest in opening a bakery in the vacant space by Books-A-Million.
"People have been asking when we're coming to Kokomo. Now, here we are," Tossou said. "It just made sense that this would be our first step for opening retail locations. We'll see how it goes and then move on from there."
She said the mall location will be an exclusively retail store, and they won't be making cakes or desserts in-house.
But they are using the new location to experiment with new dessert offerings, especially edible-cookie dough creations, which have evolved into a trendy treat. Cities all around the country now have specialty cookie-dough bars selling a huge variety of flavors.
Tossou said she's excited to now be bringing their new culinary creations to the new Kokomo store.
"We want to bring some of this trendy stuff to Kokomo and see where it takes us," she said. "We can't wait to bring a little of that Dreams to Reality flair to Howard County."